Peanut Butter Skors Toffee Candy
Sweet, sticky, and crunchy Ritz cracker toffee candy with chocolate and peanut butter. Ready in minutes, you can make this anytime!
It's basically cracker toffee covered in chocolate and peanut butter.
The first step is to cover a cookie sheet with a single layer of crackers. Combine butter and brown sugar in a saucepan, and cook it until it's a nice, thick syrup. Whisk in a little peanut butter.
Pour it over the crackers, pop them in the oven for a few minutes until the syrup gets bubbly, and then slather them with a mixture of melted chocolate and melted peanut butter, while the crackers are still hot. Once the candy sets, you just break it into pieces.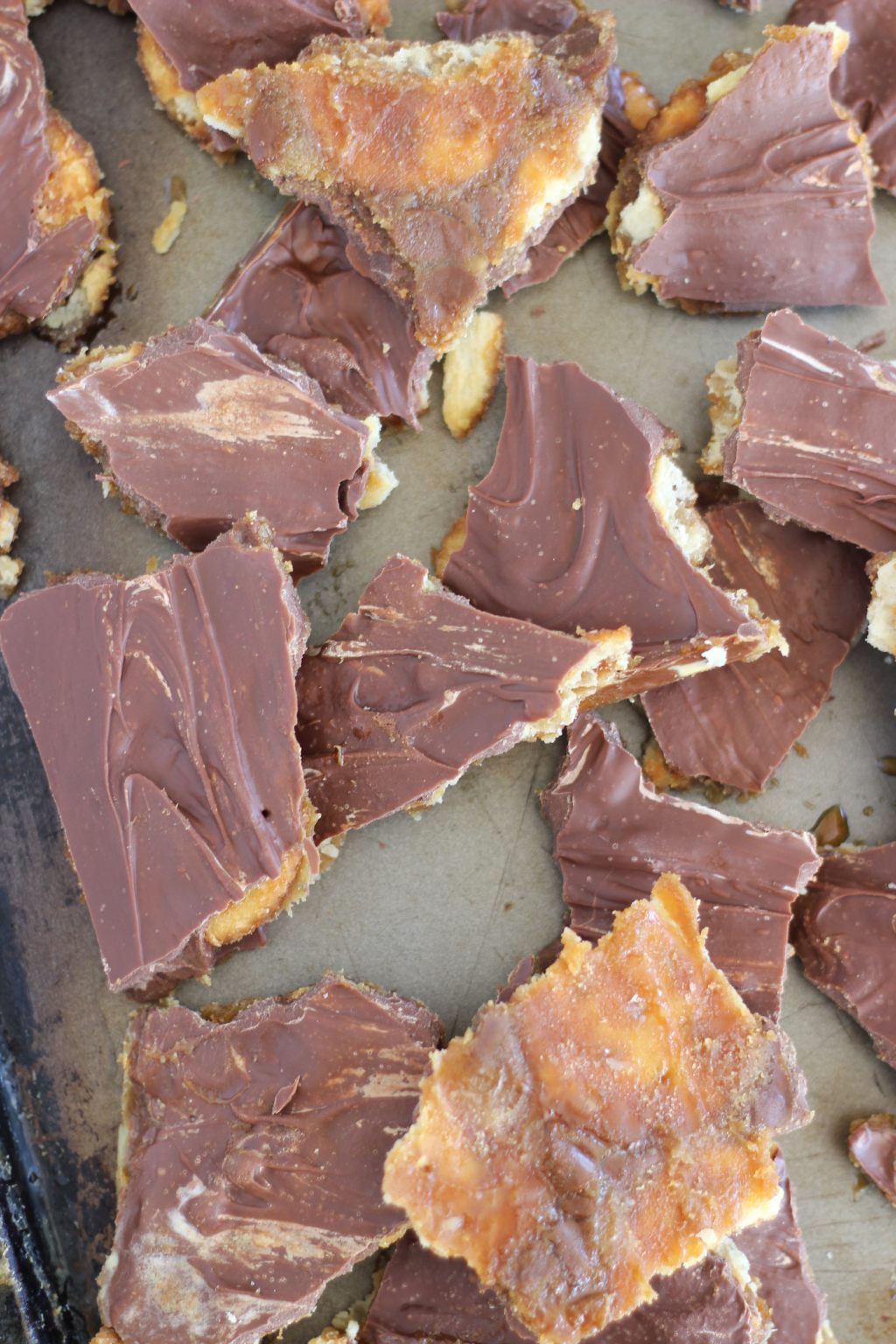 Get the RECIPE!
More from The Gold Lining Girl…
For more about our food category click HERE.
For more great recipes click HERE.
Do you have a recipe to share? We would love to hear from you. Submit your recipes HERE.