Bacon Quinoa Salad
This recipe for  Bacon Quinoa Salad with Lemon Dijon Dressing is  a fresh, colorful salad that's great with grilled meats, or on its own as a meal.
Today's recipe is one my husband, Sam, and I, have been eating a lot of lately. It's the kind of recipe that has enough veggies to be healthy, but enough flavor and bacon to forget it's really a salad. (#Winning!) This Spring Quinoa Salad has it all: the crispy, smokey saltiness of bacon, the tang of Lemon Dijon Dressing, the refreshing, bitter bite of kale, the nutty crunch of sunflower seeds, and the wholesome quinoa that makes me forget all the pizza I've eaten, ever, because healthy tastes so good!
It's also one of those super forgiving recipes: you know, the kind of recipe that can be adapted for those times you forget to make the bacon or run out of sunflower seeds or sub a peach for the mango and want to throw a handful of raisins in to trick yourself into thinking you're not eating the exact same dinner 8 days in a row.  You know the kind, yes?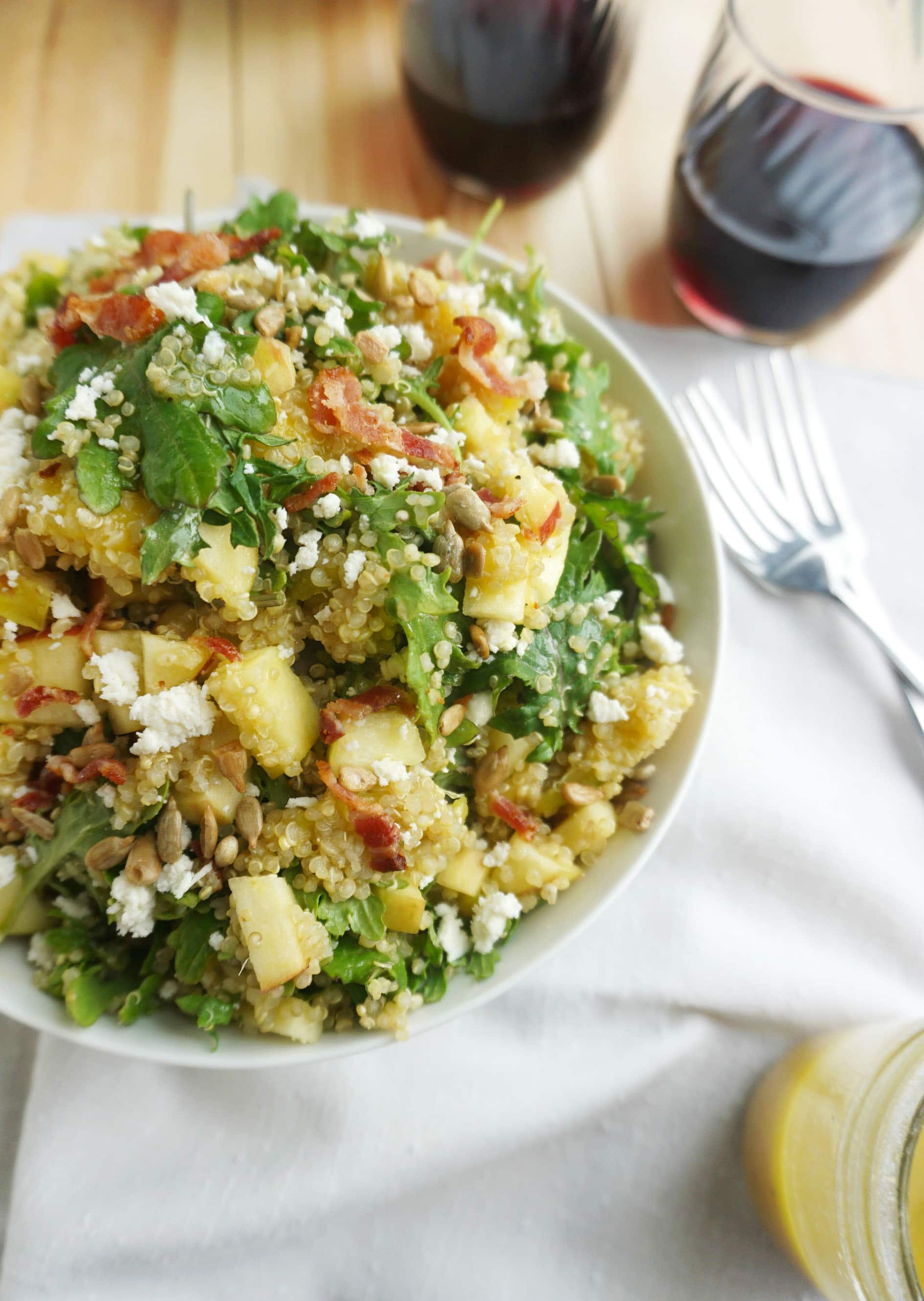 For more and the recipe click HERE.
For more about our food category click HERE.
For more great recipes click HERE.
Do you have a recipe to share? We would love to hear from you. Submit your recipes HERE.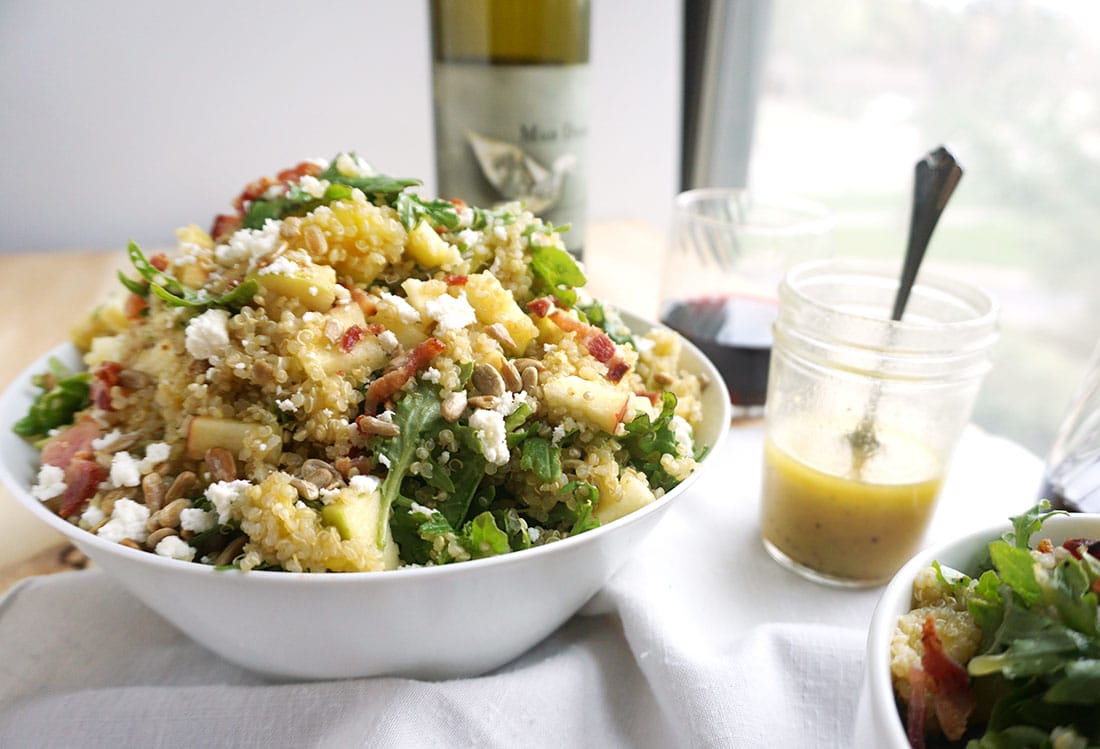 http://www.errenskitchen.com/bacon-quinoa-salad-with-lemon-dijon-dressing/