Chocolate Lovers Dream Cake
Chocolate Lovers Dream Cake – Indulge yourself with this amazing recipe.  This heavenly moist, fudgy chocolate cake is filled with dark chocolate pudding, covered with chocolate butter cream, a layer of malted milk chocolate balls and topped with a layer of chocolate curls. Its any chocolate lover's dream cake.
Chocolate cake that has chocolate pudding filling, covered in chocolate icing and decorated with candy – this cake is perfect for a children's birthday party.  Don't let all that chocolate fool you though – this cake is not overly sweet at all.  Because the icing and the filling is made using dark chocolate, the cake has the perfect balance of chocolaty sweetness!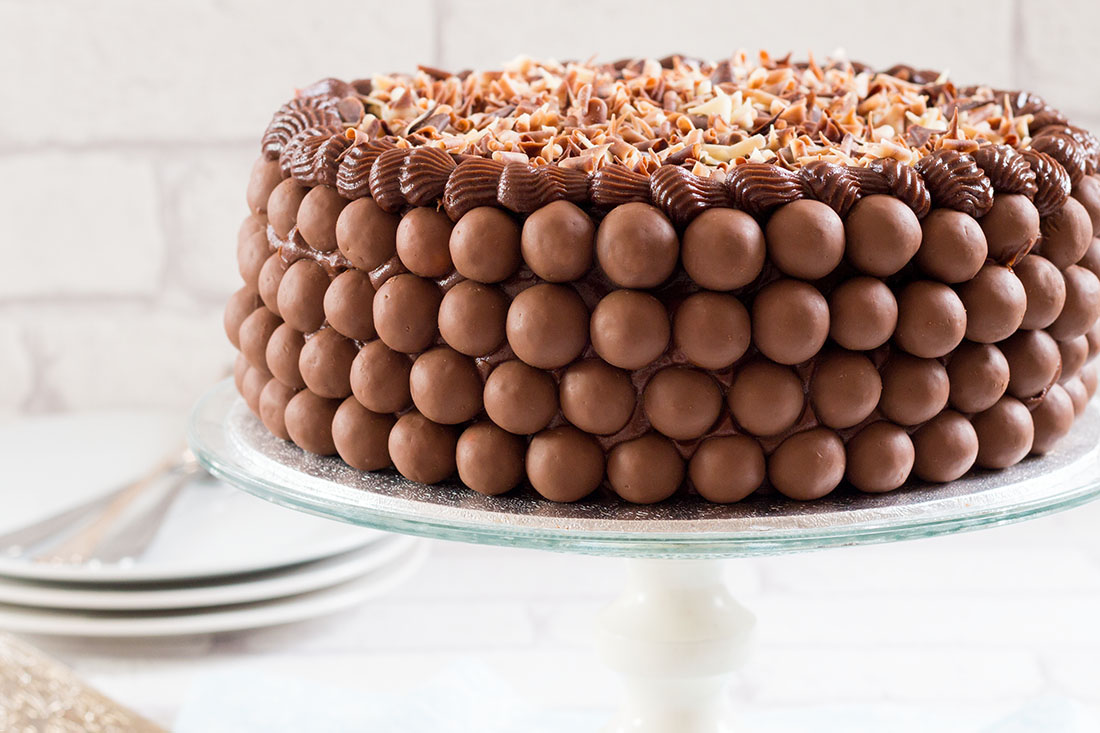 For more and the recipe click HERE.
For more about our food category click HERE.
For more great recipes click HERE.
Do you have a recipe to share? We would love to hear from you. Submit your recipes HERE.