Roasted Vegetable Coucous Salad
This roasted vegetable couscous salad is perfect for a summer party or picnic. Delicious and hearty, it can be a meal in itself. 
Recently I've developed a crush on pearl couscous. I don't know why but I find it very tasty. It's like a chewy, dense ball of pasta.  So when the Sunday Supper family came up with Summer's Best Pot Luck Dishes for this week's theme, I knew I was going to make this roasted vegetable couscous salad. It's the perfect thing to make as a side dish or a salad. That is you can eat it warm or cold. So if you make a big batch of it Friday night, you can eat it warm as a side dish and refrigerate half to take to a picnic the next day. Hot or cold it tastes great.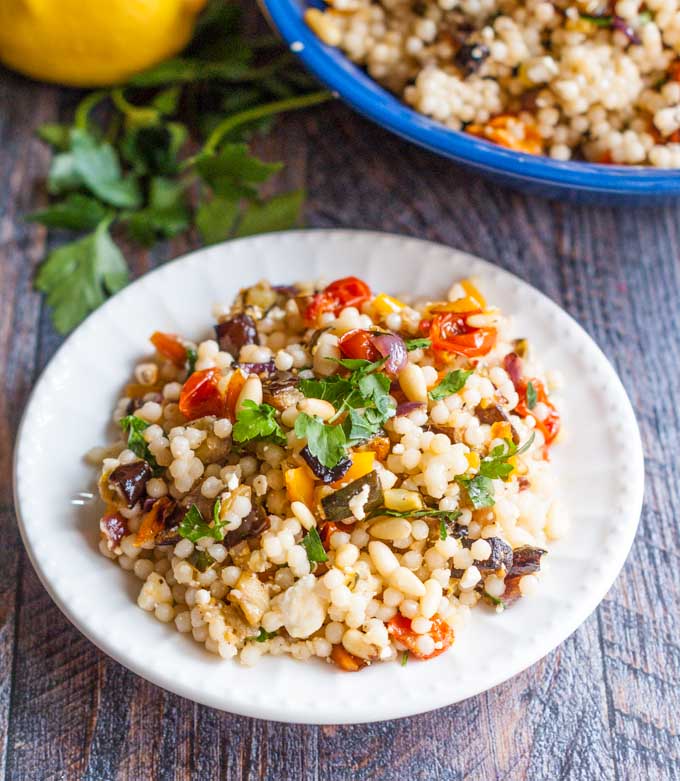 For more about our food category click HERE.
For more great recipes click HERE.
Do you have a recipe to share? We would love to hear from you. Submit your recipes HERE.