Peanut Butter Pretzel Truffles
Peanut butter pretzel truffles are the epic combination of salty and sweet! These decadent truffles are made with everything you love.
I am a sweet-salty kind of girl. I love salt on basically everything, sweet or savory, but I definitely like it on a lot of sweet stuff. The weirdest food that I salt might be cranberry sauce. I don't know how that started, but it did. Thanksgiving is even more sodium-laden for me than the average American.
My favorite sweet/salty combo is probably peanut butter and pretzels, if you count peanut butter as something sweet. It's not super sweet, I guess, but I consider it dessert-ish and sweet… ish.
You know those big tubs of peanut butter-filled pretzel nuggets that you see at Target and Sam's Club? I could polish off the bulk of one of those in one sitting. I can, and have. Not ashamed.
Well, some shame.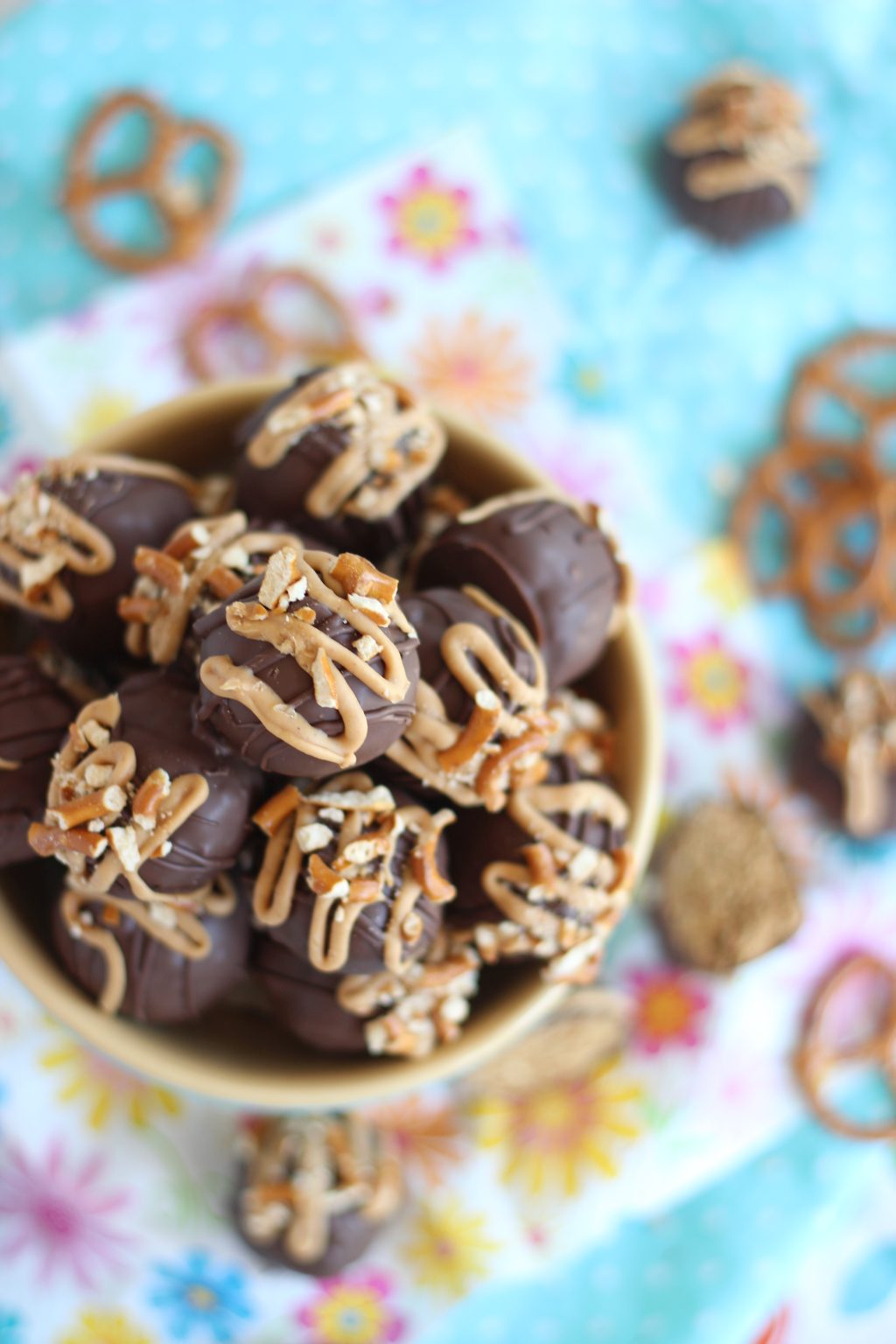 Get the RECIPE!
More from The Gold Lining Girl…
For more about our food category click HERE.
For more great recipes click HERE.
Do you have a recipe to share? We would love to hear from you. Submit your recipes HERE.