Fruit & Veggie ice pops recipe
Want your kids to eat more fruit and veggies? These amazing fruit and veggie ice pops are the way to go, all kids will love them!!
These delicious fruit and veggie ice pops have recently became a favorite around this household! It's a nice way to have my daughter eat healthier and a great snack on hot summer days, for adults too.
My daughter is not totally against fruit and veggie but she'll get very picky. She'll take a banana, maybe an apple or a pear once in a while and she'll tolerate cucumbers as long as they're peeled. And she loves strawberries and red bell peppers!
So I thought I should combine some of these and add some that she's not crazy about (like carrots and beets) in a delicious and refreshing fruit and veggie ice pops recipe that we can all enjoy at summer time. I added Greek yogurt to make the pops more nutritious and filling. And since my daughter burns a lot of calories in her swimming and karate classes, I added some honey for a boost of energy. You can always drink the smoothie from these fruit and veggie ice pops instead of freezing in ice pops molds.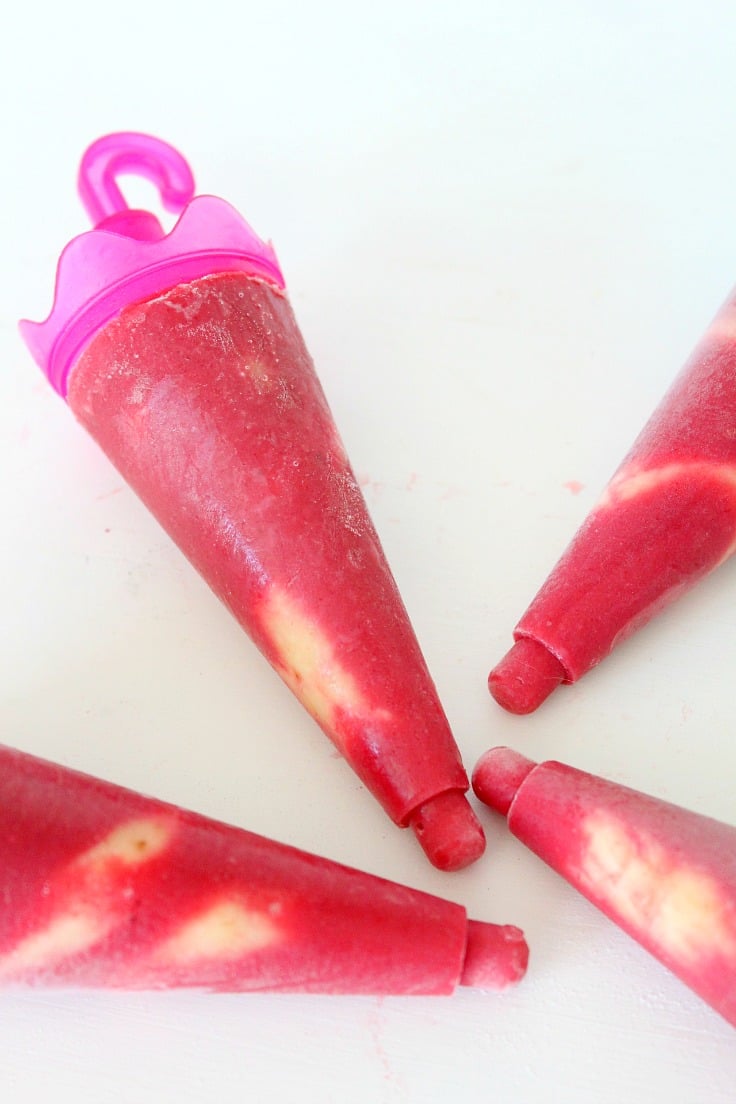 Check them out here. 
For more about our food category click HERE.
For more great recipes click HERE.
Do you have a recipe to share? We would love to hear from you. Submit your recipes HERE.