Mixed Berry Shortcake Stars
Mixed berry sauce, with whipped cream and tender, buttery shortcakes! The quintessential summer and 4th of July dessert!
I went to pick strawberries with my Mom and Gma yesterday, and we spent the afternoon making 4 batches of jam from about 16 quarts of strawberries. It was quite the process, and quite the assembly line!
 There's probably no better time to share these Mixed Berry Shortcake Stars than when I'm staring down 20 jars of strawberry jam, am on summer vacation, and we're a few days shy of the
4th of July
.
These
shortcakes
 are adapted from one of my favorite cookbooks, and they are tried-and-true. I trust everything I make from that cookbook. These shortcakes are buttery, flaky, and a little cake-like and sturdy for holding up to a pile of crushed, sweetened
berries
.
I mixed together blueberries and strawberries for a festive 'red, white, and blue-themed' version of shortcakes, and because I also just happen to love that combo of berries together.
You don't have to make your shortcakes star-shaped, but you why wouldn't you? It's fun and festive. If you have a star cookie cutter on hand, it was a fun way to make these extra holiday-ish!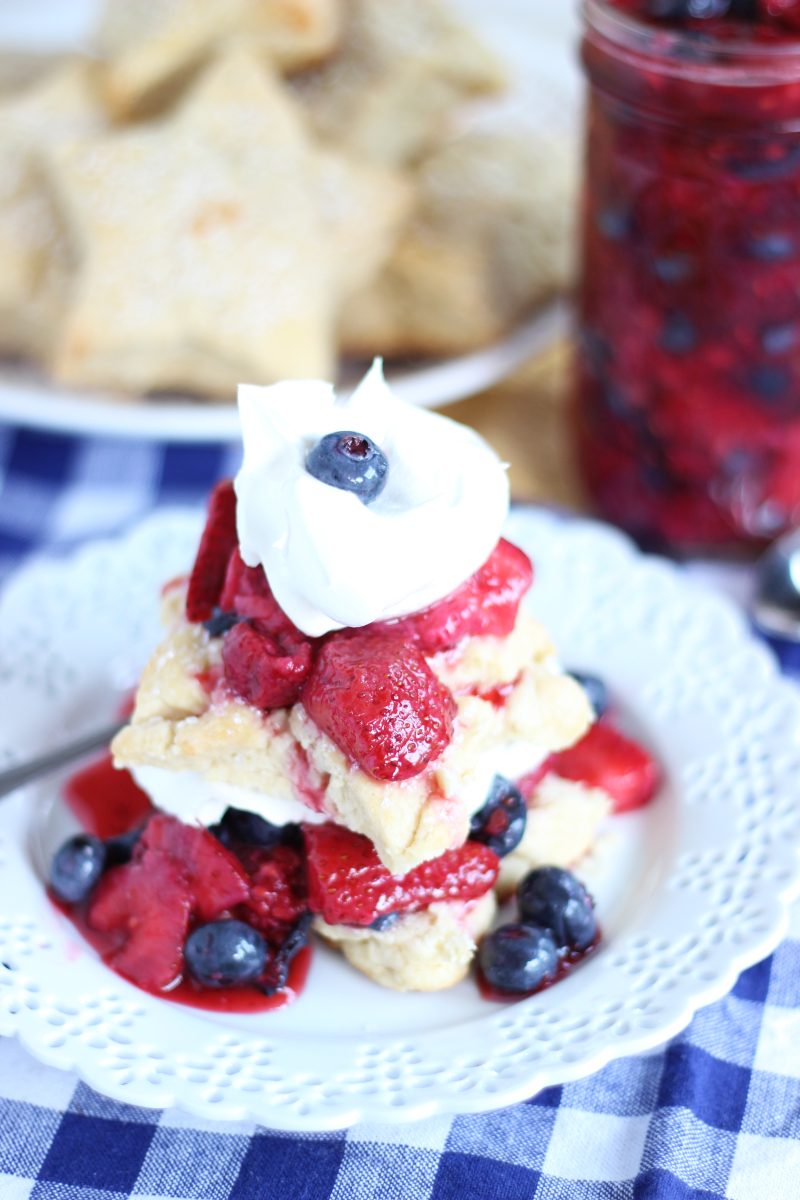 Get the RECIPE!
More from The Gold Lining Girl…
For more about our food category click HERE.
For more great recipes click HERE.
Do you have a recipe to share? We would love to hear from you. Submit your recipes HERE.