Roasted Root Veggie Mash
This roasted root veggie mash is packed with flavor! It's a fun and tasty way to eat your veggies
.
Sometimes I go a little over board buying vegetables. I have all these recipe ideas in my head but half of them don't materialize. That was the case this week but I did manage to make an Asian carrot and parsnips salad and a turnip fauxtato salad. So I had a few parsnips and turnips leftover and I did what I always do…. roasted them. Roasting adds so much flavor to vegetables in my opinion and I do it often. However this time,I went a step further and made them into a mash. Oh my gosh it was good. This roasted root veggie mash was a definite keeper!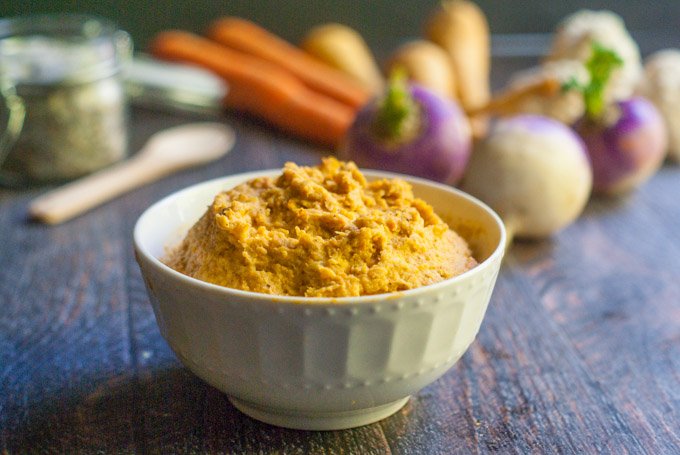 For more about our food category click HERE.
For more great recipes click HERE.
Do you have a recipe to share? We would love to hear from you. Submit your recipes HERE.