Strawberry Baked Oatmeal
This strawberry baked oatmeal is the perfect no fuss make ahead breakfast. Quick, easy, healthy & full of sweet strawberry & vanilla flavour!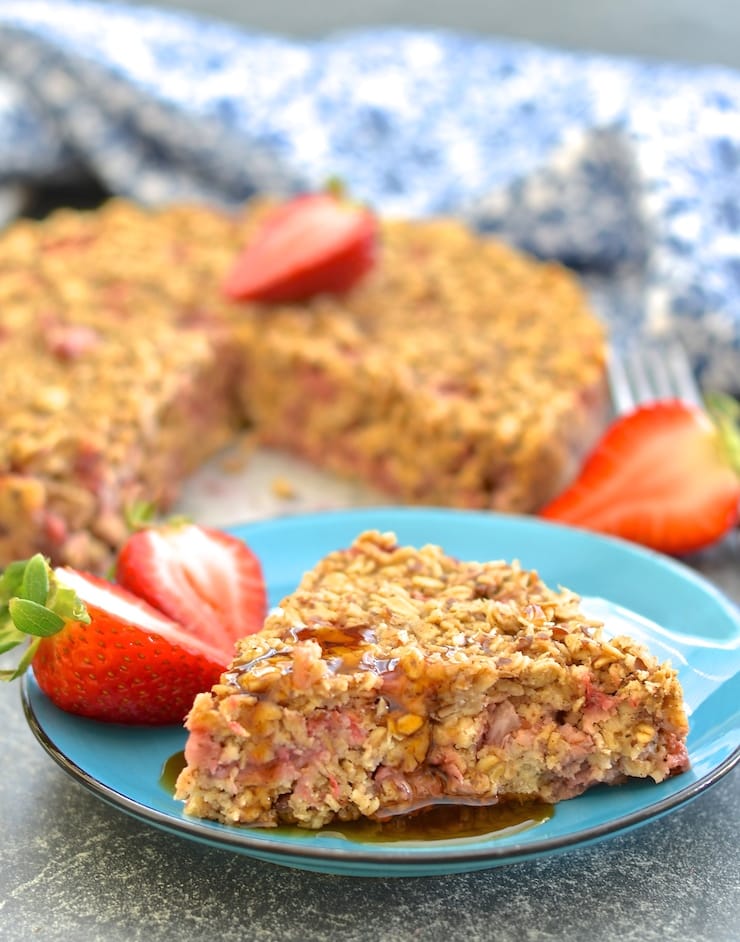 This Strawberry Baked Oatmeal literally takes five minutes to throw together and then only needs about thirty minutes in the oven. Make it in the evening or on your Sunday prep day, store in the fridge and you are set up with four large or six slightly smaller, no fuss breakfasts. If your family is extra large (or you just eat a lot!) then it is easy to double or triple the recipe.
You can eat this baked Oatmeal cold or warm. It is also great served in a bowl with some non-dairy milk poured over the top. It is even better served warm with a drizzle of maple syrup and if you are feeling really decadent a big glob of coconut cream!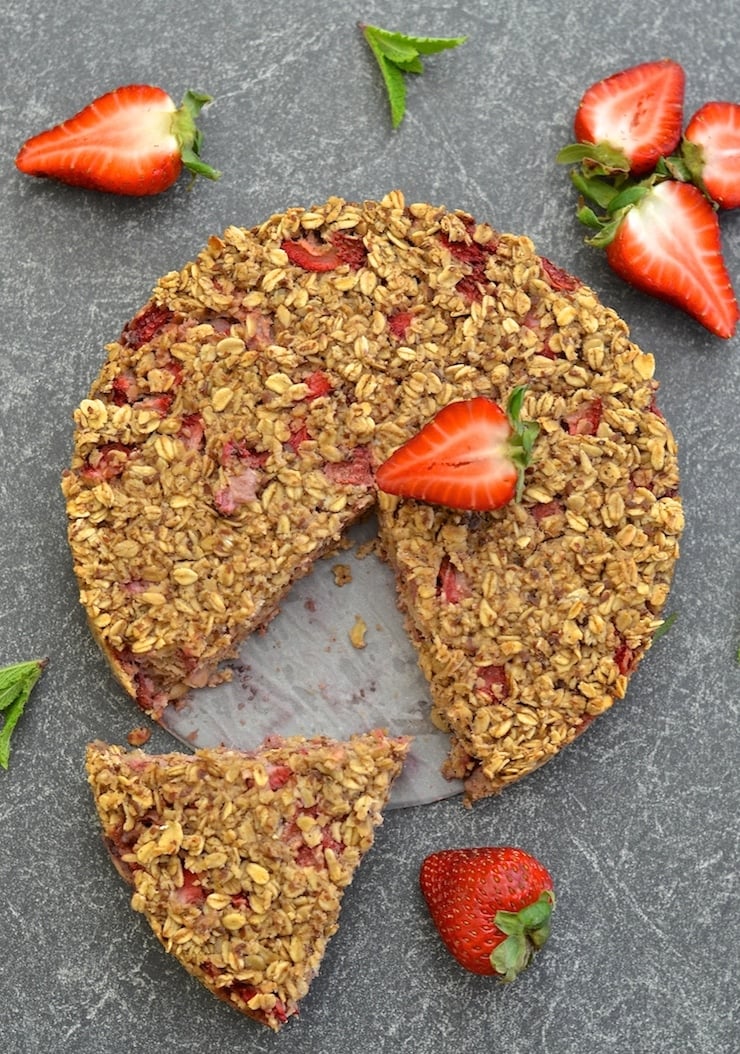 For more about our food category click HERE.
For more great recipes click HERE.
Do you have a recipe to share? We would love to hear from you. Submit your recipes HERE.