No Bake Banana Split Pie
Like the famous sundae, but in pudding pie form! This Banana Split Pie recipe doesn't require an oven, and is super simple to prep!
This was a messy pie, y'all. It's the kind of pie where you all just grab a fork and start digging in from the pan.
It was so much fun to make. There's a bunch of little layers to this pie. Once you complete the main pudding layers of the pie, you load it up with toppings, just like a sundae. Unlike the sundae though, this has no ice cream. It's a pudding pie, decked out as a banana split! Go here for a great frozen banana split ice cream dessert!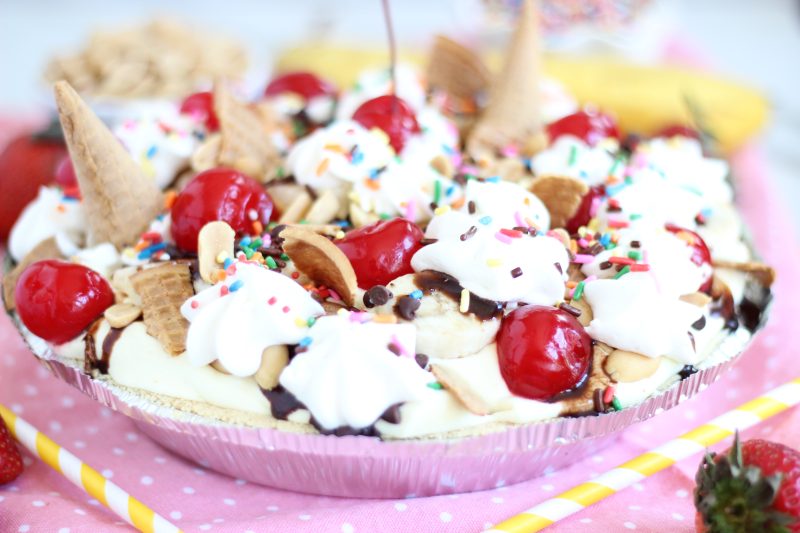 Get the RECIPE!
More from The Gold Lining Girl…
For more about our food category click HERE.
For more great recipes click HERE.
Do you have a recipe to share? We would love to hear from you. Submit your recipes HERE.