Triple Citrus Coconut Bars
Featuring lemon, lime, and orange flavors, these citrus and coconut bars are an upgrade from traditional lemon bars!
In the past, I've toyed with the idea of orange bars, grapefruit bars, lime bars, or some variation of my Grandma's Lemon Bars for something different, and this was the golden opportunity to execute. Because why pick one type of citrus when you can have three?
And why stop at citrus? Coconut gives these triple citrus bars a tropical, summery vibe too.
The lemon and lime keep these bars tart and tangy, but the orange evens it out with sweetness, so you don't get too much pucker. The coconut adds sweetness, texture, and since there's coconut in the crust, it's adds a bit of toastiness too. The coconut shortbread crust is buttery and flaky, and the filling is thick and luscious.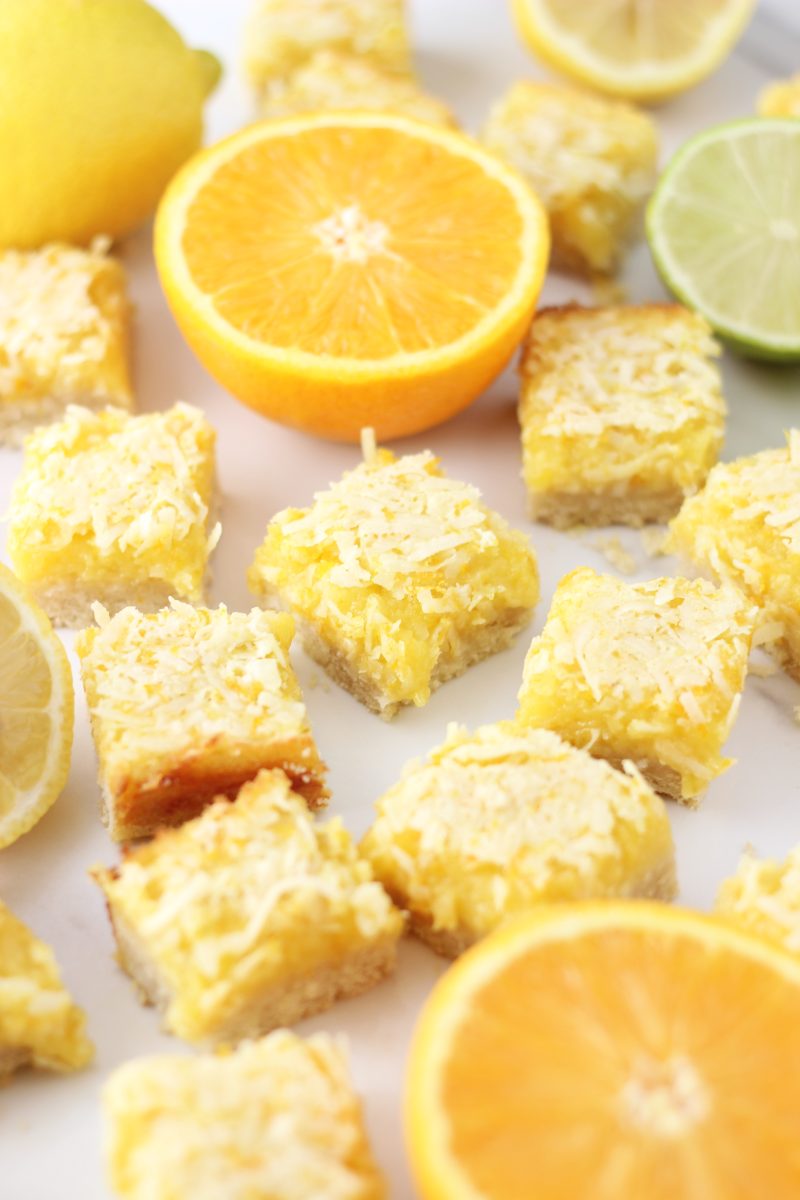 Get the RECIPE!
More from The Gold Lining Girl…
For more about our food category click HERE.
For more great recipes click HERE.
Do you have a recipe to share? We would love to hear from you. Submit your recipes HERE.