Blueberry Cinnamon Swirl Protein Coffee Cake
Cinnamon-swirl protein coffee cake is packed with plump blueberries for a healthy and high-protein breakfast!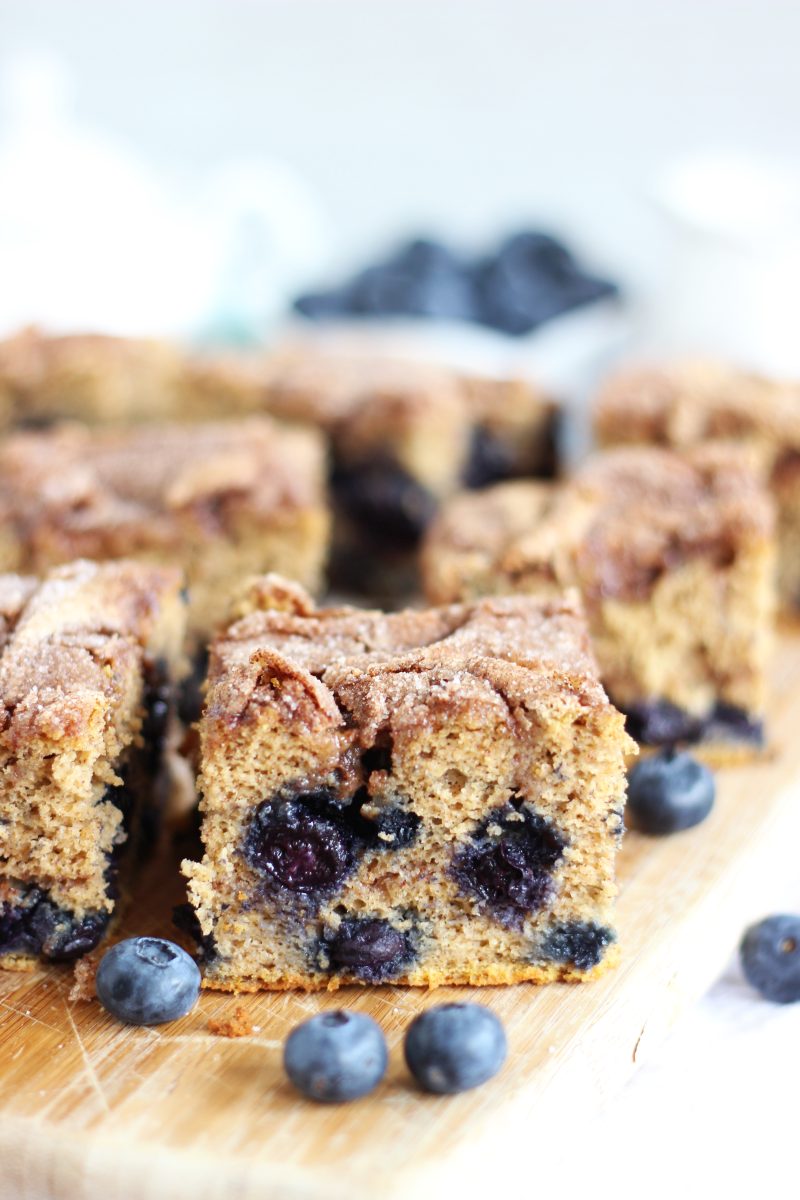 This is the kind of breakfast that actually excites me to wake up in the morning though. When I go to bed at night, I usually look forward to coffee in the early hours, and that's about it. But now I look forward to this coffee cake too.
A sweet and indulgent coffee cake that I don't have to feel guilty about. It's shockingly nutritious. It's high in protein, low in sugar and fat. It's seriously as good as a traditional coffee cake. It uses oat flour so it's higher in fiber and nutrients than regular all-purpose flour, and the oat flour provides more flavor and texture too. Vanilla protein powder and egg whites for jolts of protein, and applesauce instead of butter or shortening to reduce fat.
You won't believe that it's a lightened-up coffee cake. It's dense and crumb-y,  but it's still moist and tender. Loads of cinnamon for warmth and spice.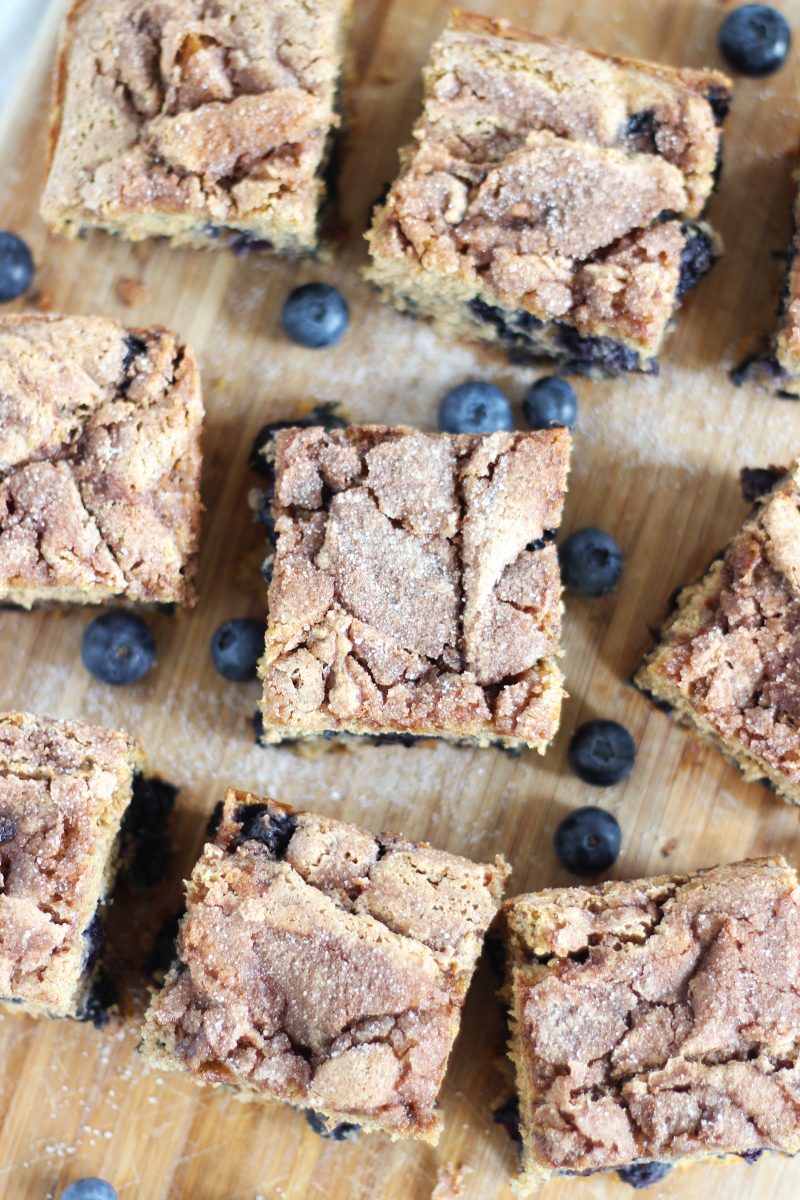 Get the RECIPE!
More from The Gold Lining Girl…
For more about our food category click HERE.
For more great recipes click HERE.
Do you have a recipe to share? We would love to hear from you. Submit your recipes HERE.