Turtle Ice Cream Pie
Layers of turtle ice cream, chocolate fudge sauce, caramel sauce, and pecans, in a chocolate cookie crust. This mile-high turtle ice cream pie is no-bake and super simple to throw together!
There is something about summer that triggers a consistent ice cream craving for me. This time of year, I turn to ice cream for most of my sugar fixes. From May-August, it's a top choice for dessert.
This simple Turtle Ice Cream Pie starts with a layer of chocolate sauce, caramel sauce, and pecans, in the bottom of a store-bought chocolate cookie crust. Next up is a layer of Mayfield's Turtle Tracks ice cream – vanilla ice cream with swirls of caramel, and chocolate-covered pecans. It is so sweet, cool, and creamy!
Keep on layering all those perfect ingredients, and throw it in the freezer. You'll end up with this unbelievably easy and decadent ice cream pie. It's dripping with chocolate and caramel, layer after layer, and is full of crunchy pecans.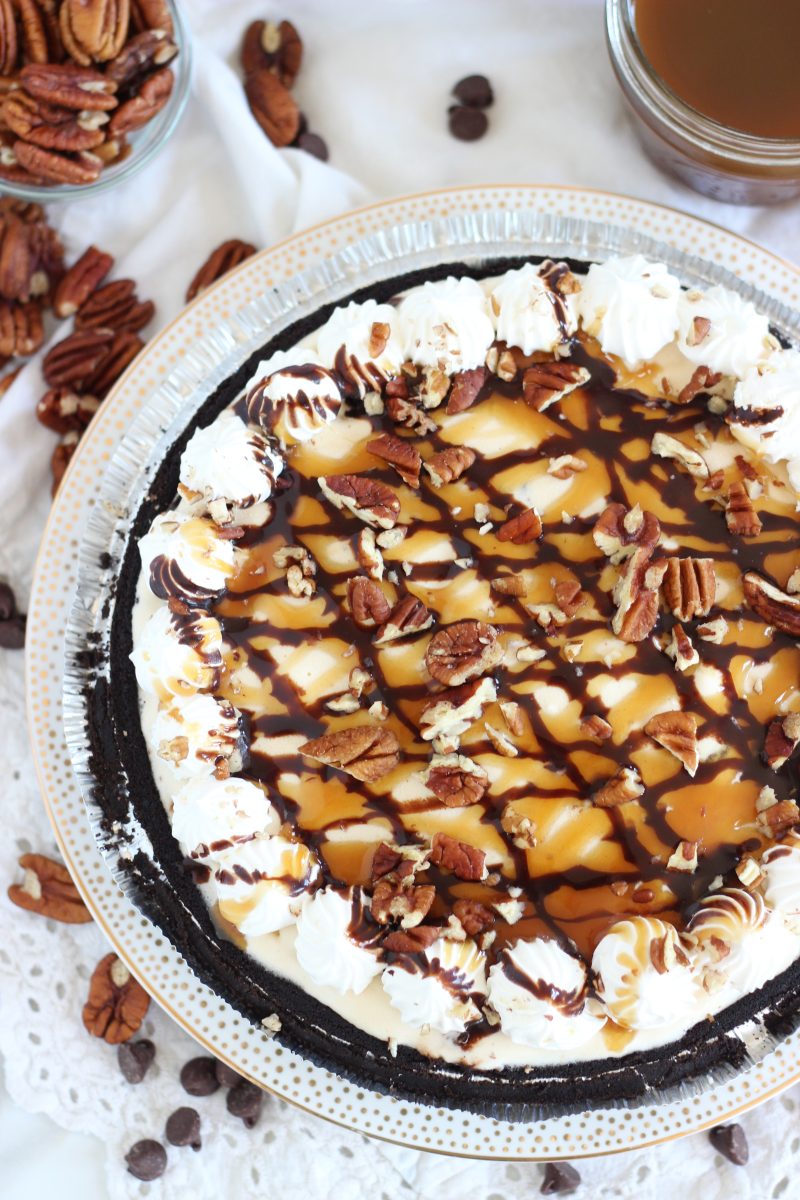 Get the RECIPE!
More from The Gold Lining Girl…
For more about our food category click HERE.
For more great recipes click HERE.
Do you have a recipe to share? We would love to hear from you. Submit your recipes HERE.