Creamy Vegan Pesto Pasta Salad
A simple but incredibly delicious, super creamy Vegan Pesto Pasta Salad topped with juicy, sweet, oven roasted tomatoes. It has just 5 ingredients & is ready in the time the tomatoes take to roast!
This Creamy Vegan Pesto Pasta Salad is really quick and easy to prepare. Roasting the tomatoes is the part that takes the longest time but even that is only 30 minutes and it is soworth waiting for them. The pasta salad is creamy and delicious, but the little bursts of sweet, juicy cherry tomatoes take it to the next level. They work so well together. This Creamy Vegan Pesto Pasta Salad is perfect for quick dinners and sides, packed lunches, parties, pot lucks and cookouts. It keeps really well in the fridge for three to four days and can be eaten warm or cold.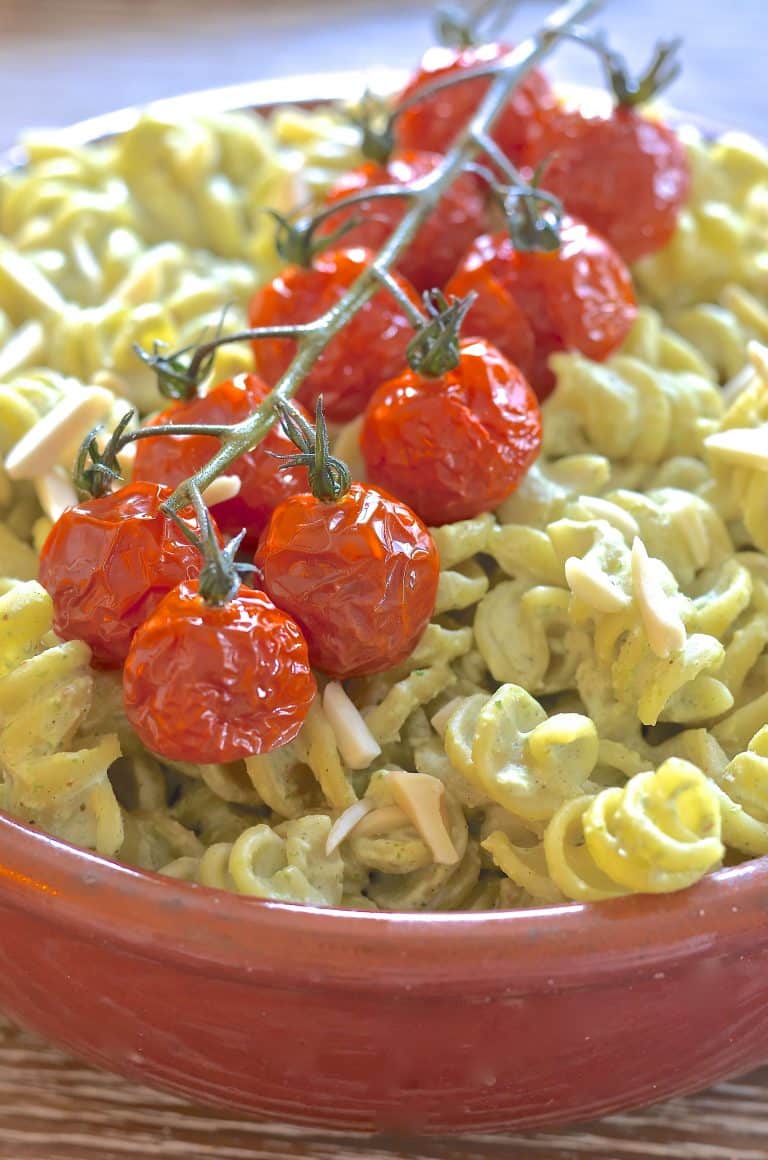 For more about our food category click HERE.
For more great recipes click HERE.
Do you have a recipe to share? We would love to hear from you. Submit your recipes HERE.