Dracula's blood punch non alcoholic
Halloween is all about getting spooky! And what better way to achieve the ultimate Halloween bevvy for your monster bash than a frightening drink like this blood punch recipe non alcoholic?
This Halloween forget about the garlic and make a barrel of grog for your vampire friends! Get creative and add a little magic to your drink with a lurid beverage like this blood punch recipe non alcoholic, delicious for all the family.
An absolute essential for your Halloween party, this creepy mocktail shimmers with the color of blood and kids will be happy to gather around since it has no alcohol. Just add a slug of gin, tequila or vodka for a grown-up version. Pretty sure Dracula will be thrilled with both versions too!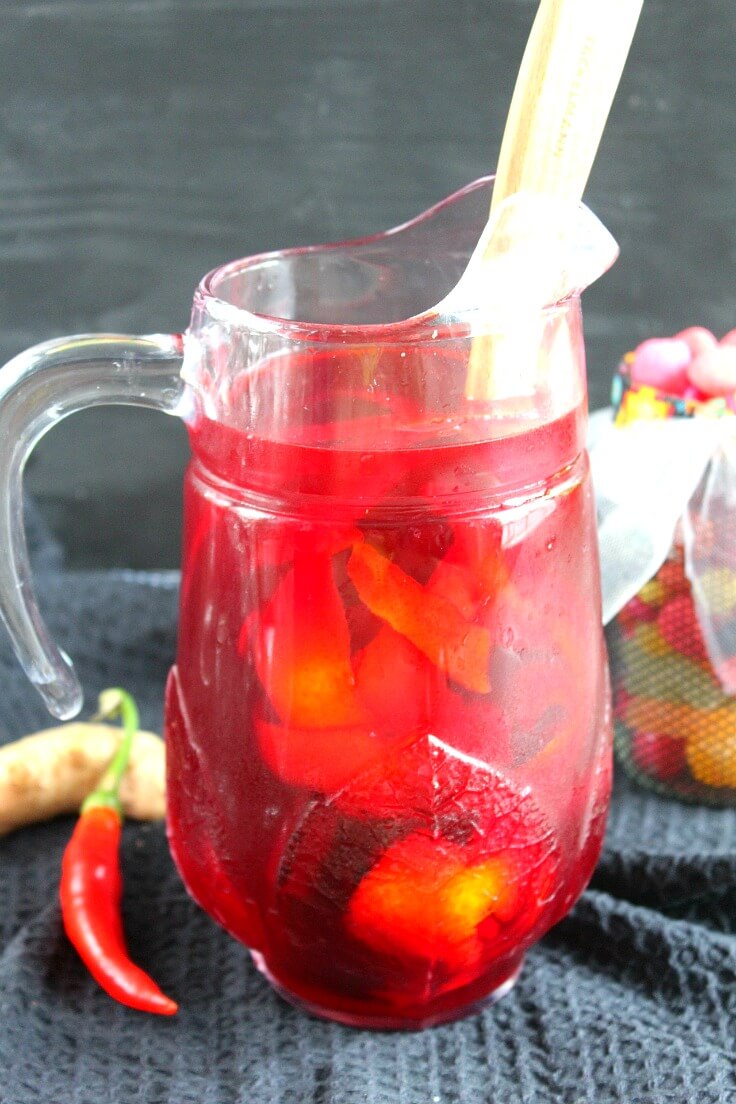 Get the delicious recipe here.
For more about our food category click HERE.
For more great recipes click HERE.
Do you have a recipe to share? We would love to hear from you. Submit your recipes HERE.