Tailgating Recipes and Ideas 2016 Week 1
This is a weekly series throughout the 2016 – 2017 NFL season. Follow along as we post some of the best recipes we find online.
Here is are a couple of videos predicting the outcome of the upcoming season. What do you think?
We have several top notch food bloggers that submit posts to our site. For week 1 we are going to feature our own bloggers and their tailgating ideas.
Our friends at Show Me the Yummy are from the great state of Wisconsin. Of course the contribution from them is all about cheese. Check this out:
CHEESE BOMBS WITH BEER CHEESE DIP
In Jennifer's words:
"These are easy, cheesy, delicious packages of yummy goodness. You hear me?
Gooey mozzarella cheese is stuffed into refrigerated biscuit dough and baked to golden perfection. Then, to make them even more heart stopping-ly delicious, they get brushed with just a touch of melted butter."
Click here for the recipe and more from SHOW ME the YUMMY!
From Baked by an Introvert we present:
Baked Coconut Shrimp! Wouldn't this be great at your tailgating party?
This tropical-flavored shrimp can be served as an appetizer or main course. Each shrimp is coated with sweetened flaked coconut and baked to perfection.
For more from Baked by an Introvert and the recipe click HERE.
Easy Football Cheese Ball Recipe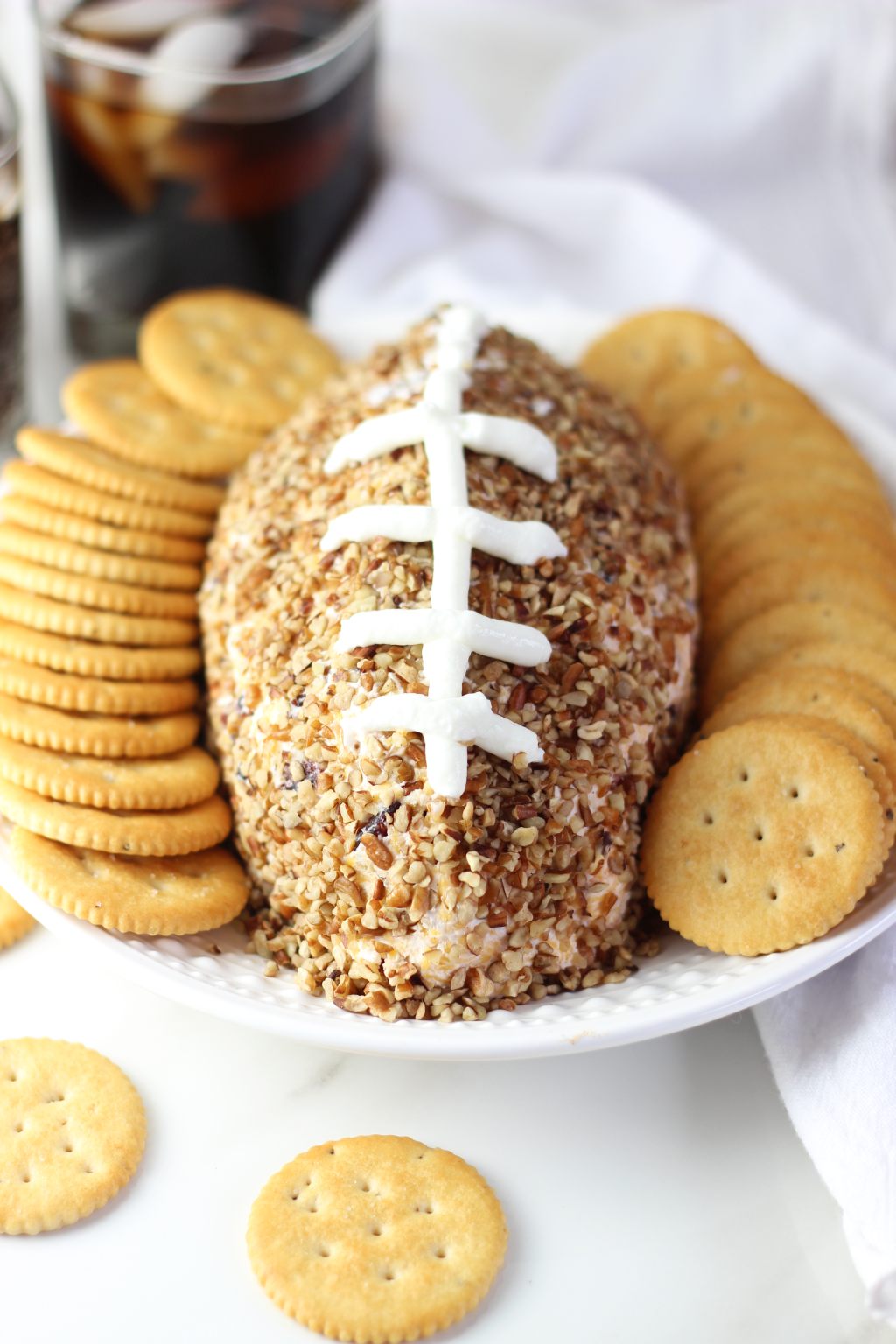 Sarah says:
"This is a cinch to make, and it comes together in minutes. It's so simple. You can find all the ingredients easily in the grocery store, and you probably have most of them in your pantry and refrigerator already!"
For more from the Gold Lining Girl and the recipe click HERE.
From Chris at Dan330.com:
Candied Shiracha Bacon!
Chris says:
I found that thick cut bacon works best. If the bacon is too thin the bacon fingers wont stand up in glasses, or be easy for guests to pick up. So consider thick cut bacon!
For more from Chris at Dan330.com and the recipe click HERE.
That's it for this week. Be safe out there and may your favorite teams win!