Fireball Whiskey Caramel Sauce Recipe
Homemade, from-scratch, whiskey caramel sauce made with Fireball whiskey for extra cinnamon flare!
It's sweet and ooey and gooey, just how you want your caramel sauce, but not cloying. It helps to have that whiskey cut through it.
Ugh, how else do I describe it? You just have to try it. It takes about 15 minutes to make, and it's EASY. So get to work, and report back. I know you'll love it too. It is THE BEST topping I've ever tried, and I promise you'll agree!
I used an old recipe I had for whiskey caramel sauce, and just subbed Fireball. It. is. incredible. You really get all the flavors, but none are overpowering, and all make their presence known. It's not too boozy, but you really taste the cinnamon whiskey. It's not overly whiskey-ish and alcohol-tasting, but you definitely get whiskey, and you know that it's cinnamon whiskey.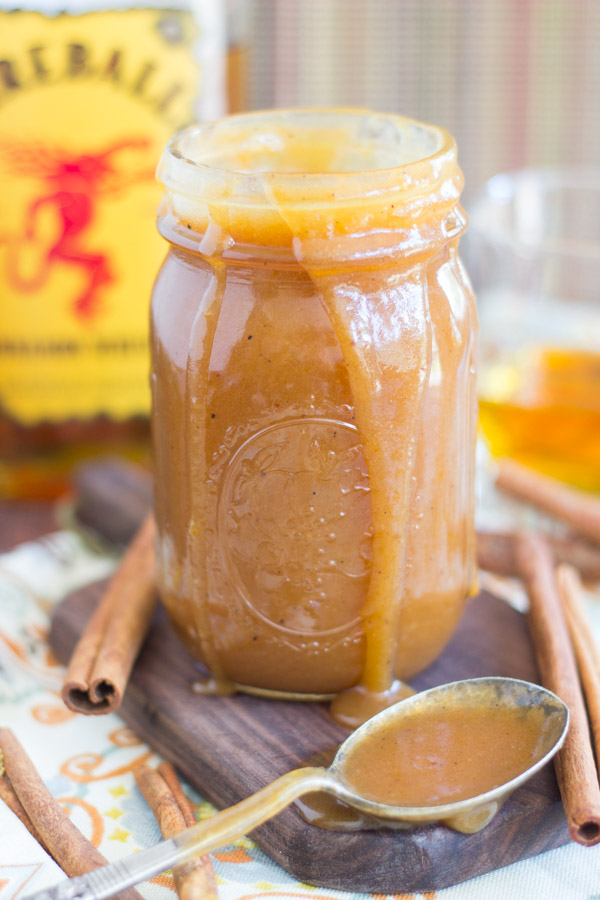 Get the RECIPE:
For more about our food category click HERE.
For more great recipes click HERE.
Do you have a recipe to share? We would love to hear from you. Submit your recipes HERE.