Pumpkin Banana Bread Bread Pudding
My favorite moist and dense pumpkin banana bread, full of flavor and spice, made into a creamy, rich, custard-like bread pudding!
I've been using the same banana bread recipe for years and years, and I found it in Cosmo, of all places. But it's a perfect, perfect banana bread. I've probably made it 100x, and it's a very versatile and reliable recipe. I've adapted it a ton, and it always turns out wonderfully, and it's just highly reliable and delicious.
I developed this Pumpkin Banana Bread recipe a few years ago based on my banana bread, and I can't say enough good things about it if you love a good banana bread (who doesn't?), and you love pumpkin stuff (again, who doesn't?). It's dense and filling, sweet, but not too much, and it achieves the ultimate in moistness.
I have another bread pudding recipe coming up, and it is so unbelievably good, that it inspired me to make a version for fall using a loaf of my Pumpkin Banana Bread. I guess this is time-consuming because you have to bake a loaf of that bread, and then we turn it into bread pudding, in which it gets baked again. However, it's so very worth it.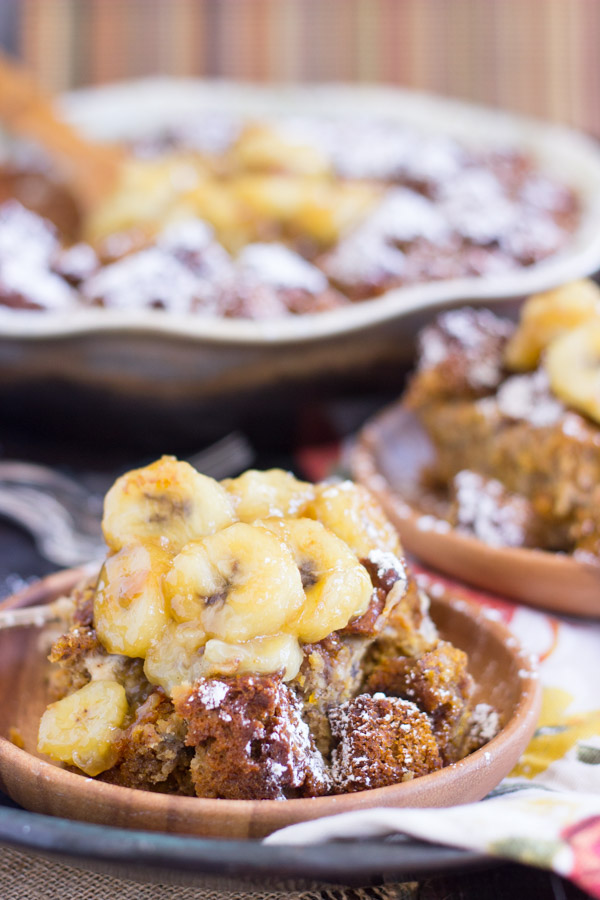 Get the RECIPE!
More from The Gold Lining Girl…
For more about our food category click HERE.
For more great recipes click HERE.
Do you have a recipe to share? We would love to hear from you. Submit your recipes HERE.