Refrigerator Pickles Recipe
Hey! this is Chris again. I'm one of the owners of Dan330.com but I also have my personal blog called FourKidsAndAChicken.com. Well, the Four Kids and a Chicken crew took some of our cucumbers from the garden the other day and we made some refrigerator pickles. With all of our preserving this summer, we had to get a little creative. I have never made refrigerator pickles before but learned they are very quick easy. They may not last months or years like our canned products, but these should last quite a while in the fridge.
Preserving our Garden
We decided that while this was one of the shorter-term preserving options for the garden, it was still a good one and it deserved to be in our series on growing and preserving food from our garden.
If you are interested in learning to can or want to expand your gardening and preserving, I researched and picked my favorite products and put them in affiliate links below. I highly recommend the Ball Blue Book Guide to Preserving at FreshPreserving.com
. It will teach you everything you need to know about canning safely. I use it all the time. The 200 page book contains over 500 recipes for canning, pickling, dehydrating, freezing and more. It's also a great resource and a good place to buy equipment. Just beginning? I suggest getting this starter kit: Ball Fresh Preserving Kit at FreshPreserving.com
. Our meals taste like summer all year long.
How to Make Refrigerator Pickles
Wash and thinly slice your cucumbers or use a mandolin. Sprinkle them with kosher salt and toss together in a large bowl. Chill them in the fridge for at least an hour. The salt helps to get some of the bitter taste out of the cucumbers.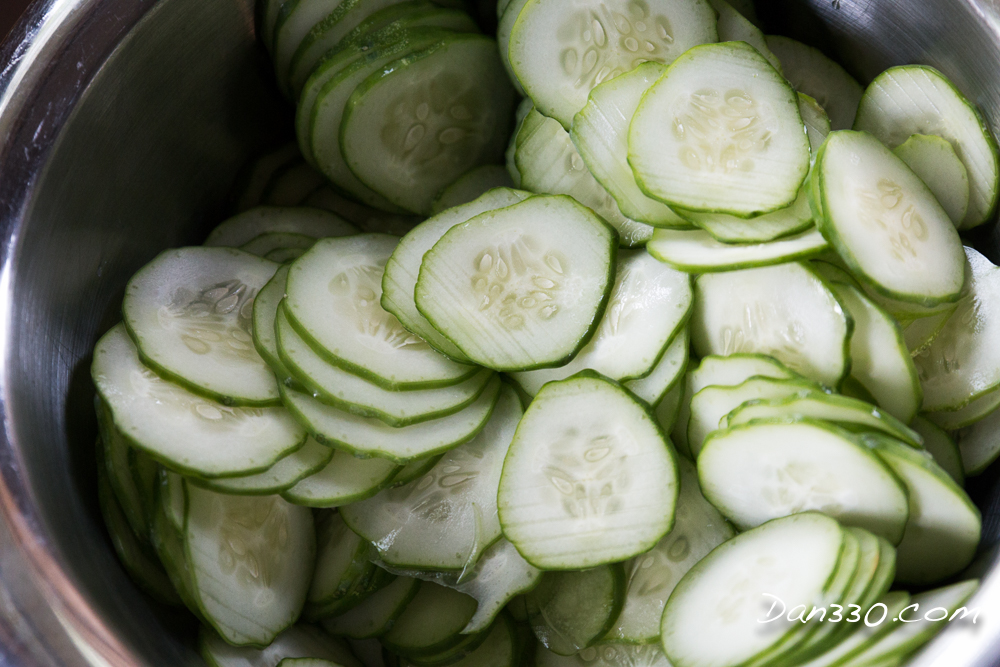 Rinse the cucumbers slices well and placed them back into a larger bowl.
Thinly slice one or two sweet onions. Again, a mandoline is a great option.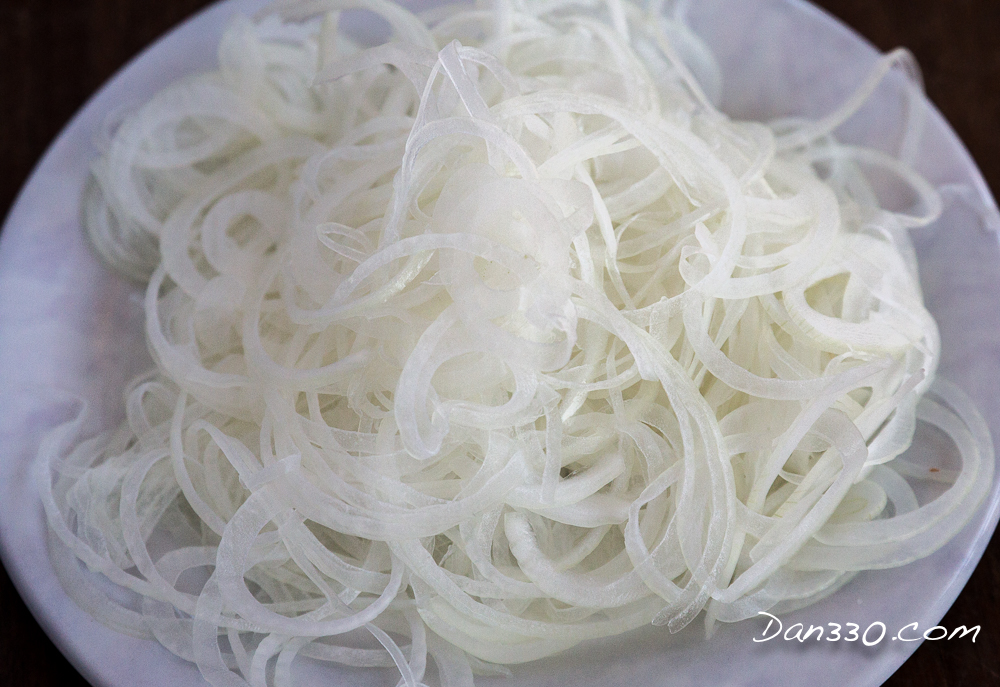 Toss the onions with the cucumbers and set aside.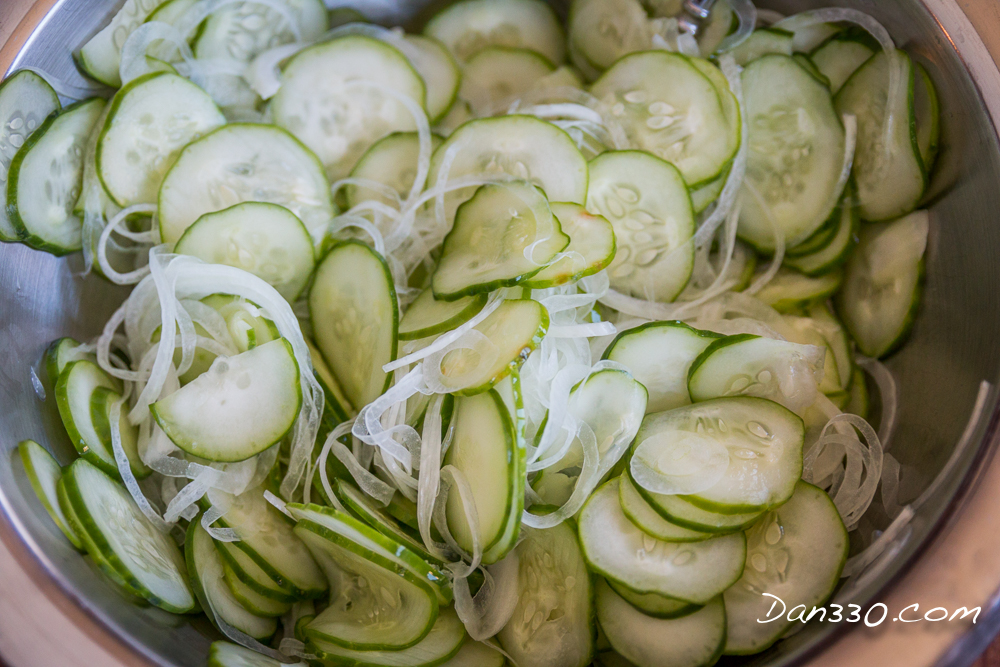 The brine is a simple recipe, I used 1 cup white sugar, 1/4 cup brown sugar, 1 cup white vinegar, 1/2 cup apple cider vinegar (with the mother!), about 2 tsp mustard seeds, 1/2 tsp celery seeds and 1/8 tsp turmeric. Heat all of these together in a medium sauce pan until the sugars are dissolved. Once the brine is ready, place the cucumber/onion slices in a large jar (I used quarts).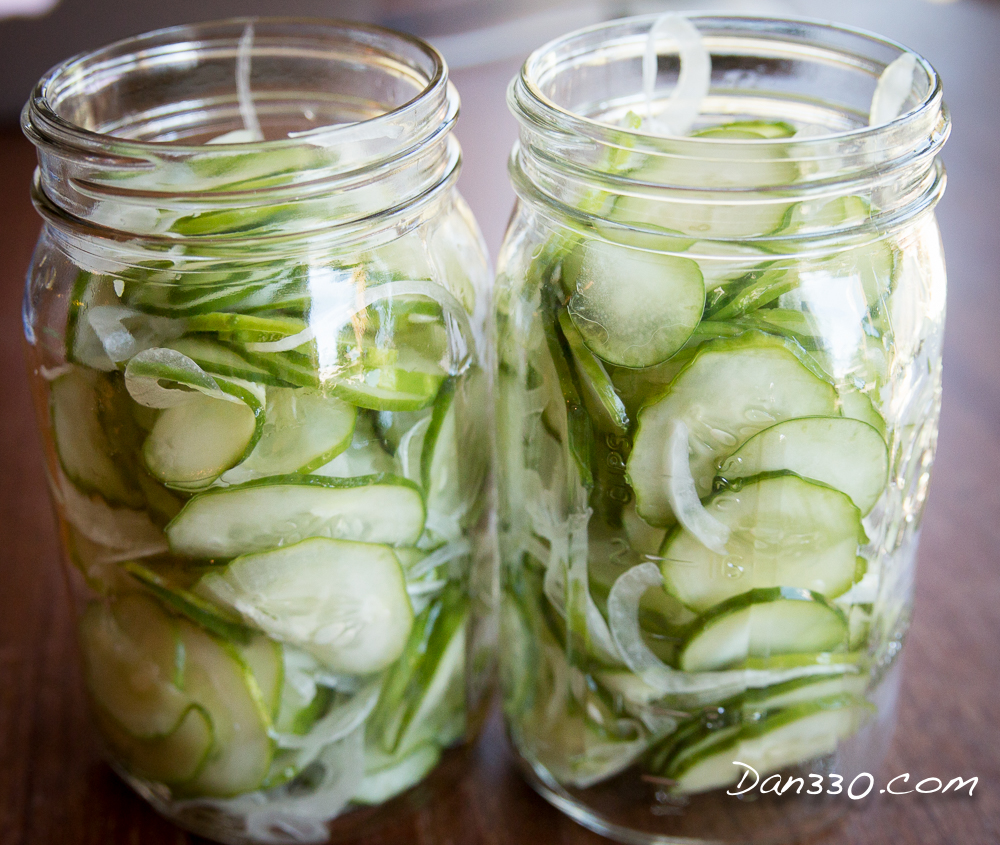 Pour brine over the top.  We have more information on the recipe and the brine on the original post here. I had to triple the brine recipe to fill the 3 jars of pickles/onions. I could have used less brine if I had a giant jar or bowl instead of filling quart size jars, but I like the way these fit in our fridge. Let the jars sit out for an hour or so then store your freshly made refrigerator pickles in the refrigerator! You should be able to safely store these for up to 2 months.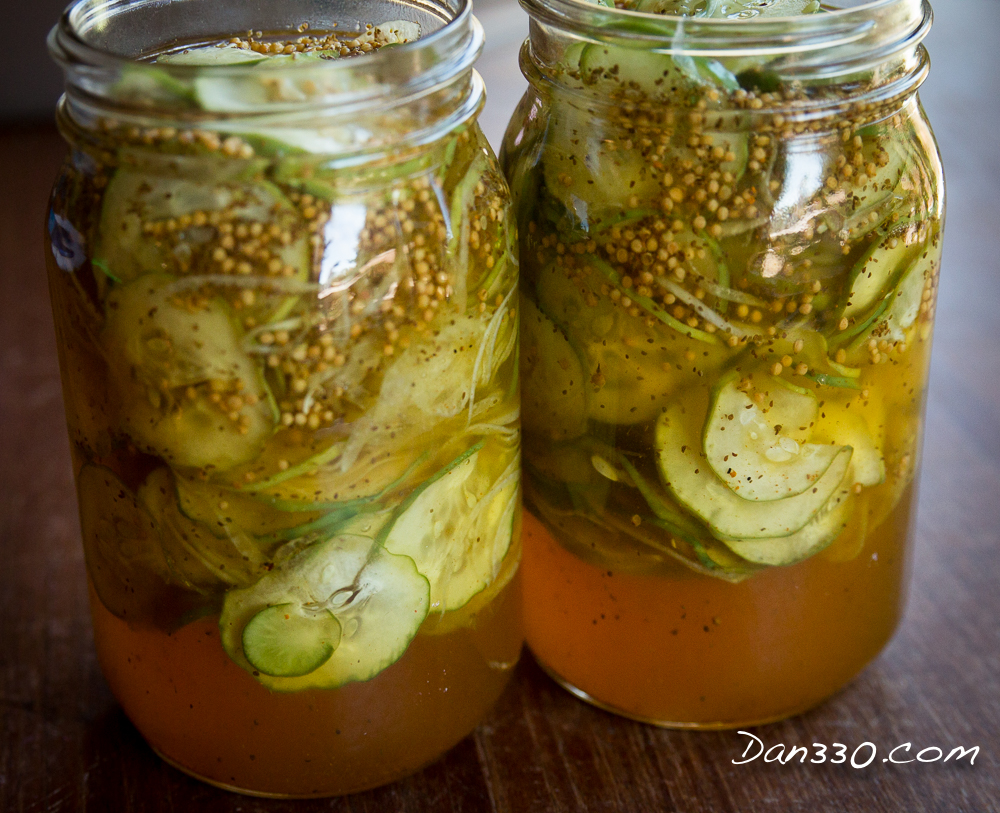 But what do they taste like?
Awesome.
Since I couldn't wait too long to eat these, I pulled them out one day later to "test" them. Amazing. With just one little taste test, the first jar is half gone. Looks like I'm going to have to find some more cukes in the near future!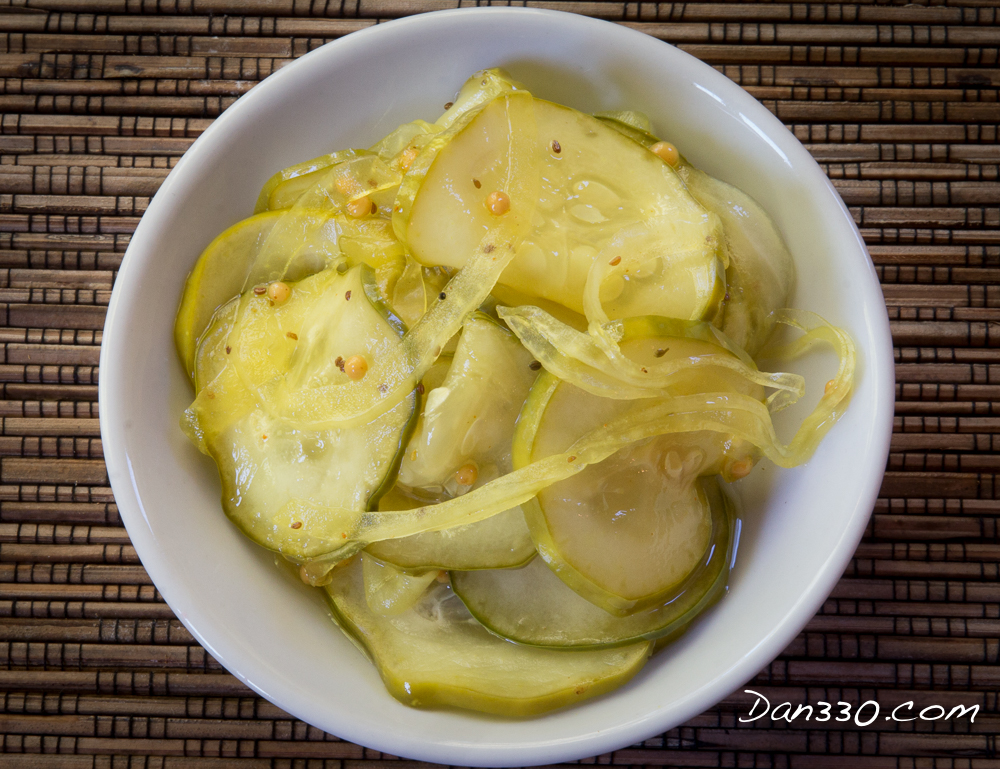 If you liked this post, please check us out on http://fourkidsandachicken.com. We have a lot of great original content over there and if you like this, you will love that!