Smoked Salmon Cream Cheese Dip or Spread
You know I love me some dips. I'm actually the biggest dip fan in my family.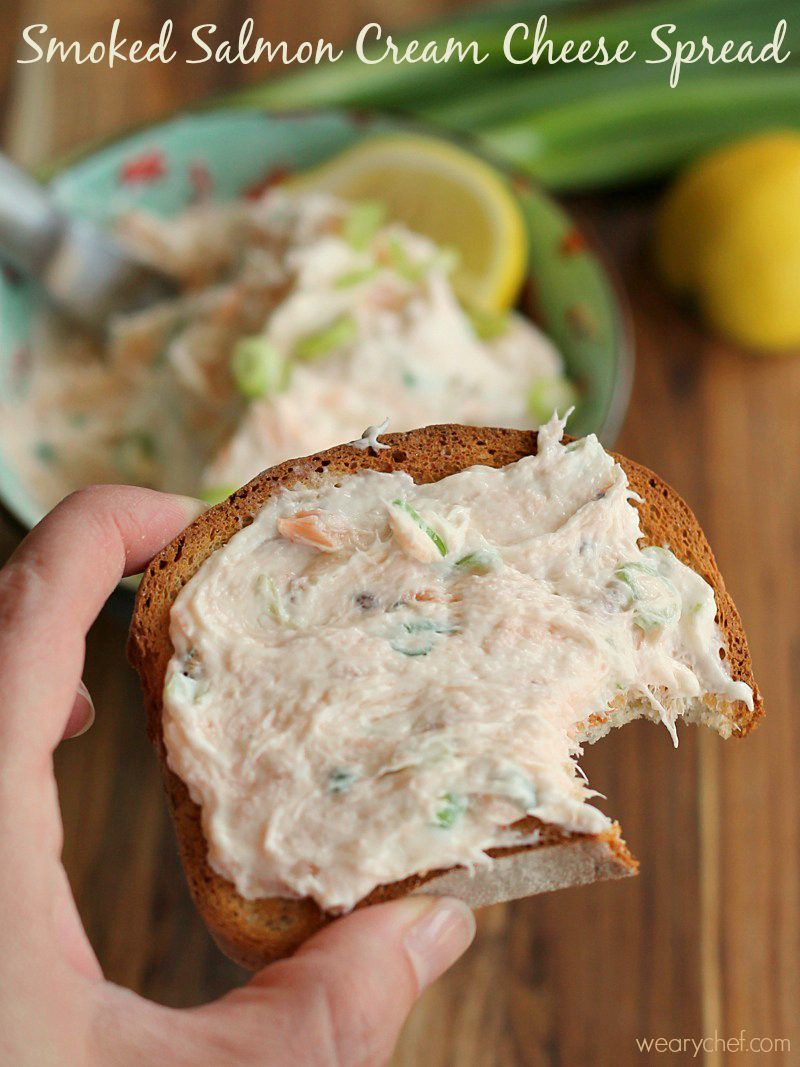 This recipe was born for brunch. It would especially be good to make the night before when you have overnight guests. Everyone can wake up and make their toast or bagels at their leisure, or you can serve it with toast points at a full brunch. Open a bottle of champagne, and you're ready for a fancy morning with very little effort!
This rich and creamy smoked salmon cream cheese dip is great with crackers or spread on bagels, and it only takes a few minutes to prepare!
Get the full recipe of this Smoked Salmon Cream Cheese Dip or Spread at wearychef.com!
For more about our food category click HERE.
For more great recipes click HERE.
Do you have a recipe to share? We would love to hear from you. Submit your recipes HERE.