Cheesy Broccoli Cauliflower Rice
This cheesy broccoli cauliflower rice is a delicious side dish that you can make in minutes. It's low carb and grain free too!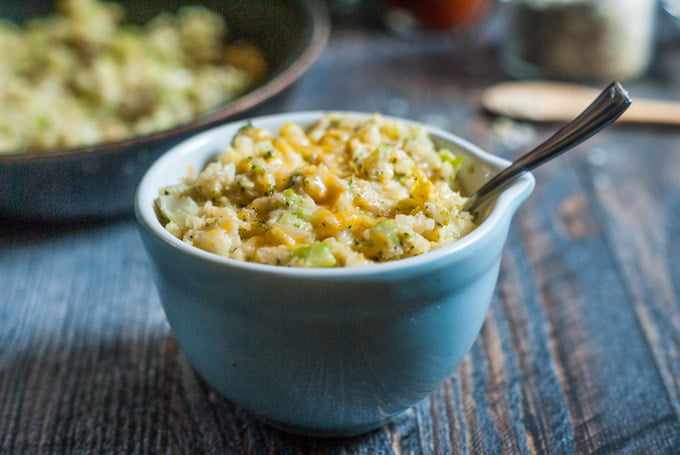 One day we had my in laws for dinner and I had nothing planned. Meaning I needed to go to the grocery store but was too busy to get there so I scanned the freezer for a main dish and threw together this side dish. No one was more shocked than I when my father in law actually liked this cheesy broccoli cauliflower rice. He's very particular and I literally threw this together in minutes. It was good, don't get me wrong, but it wasn't something he would normally eat. So I was quite happy I stumbled upon something that he enjoyed.
For more about our food category click HERE.
For more great recipes click HERE.
Do you have a recipe to share? We would love to hear from you. Submit your recipes HERE.