Halloween Marshmallow Pops
These marshmallow pops are so easy and fun to make. They are a great project to do with kids!
Just melt your green candy melts, and then dip your pretzel sticks in most of the way. You can leave the end you are holding uncoated since you're sticking them into the marshmallows. Once the green chocolate has hardened up (I usually speed this process up by sticking them in the freezer for 10 minutes), they're ready for the marshmallows!
They have that delicious salty sweet combo from the chocolate, marshmallows, and pretzels, so they are way tastier! They're pretty much addicting. Picking these cuties up by their little stem and popping them into your mouth will happen way more often than you'd care to admit. Enjoy!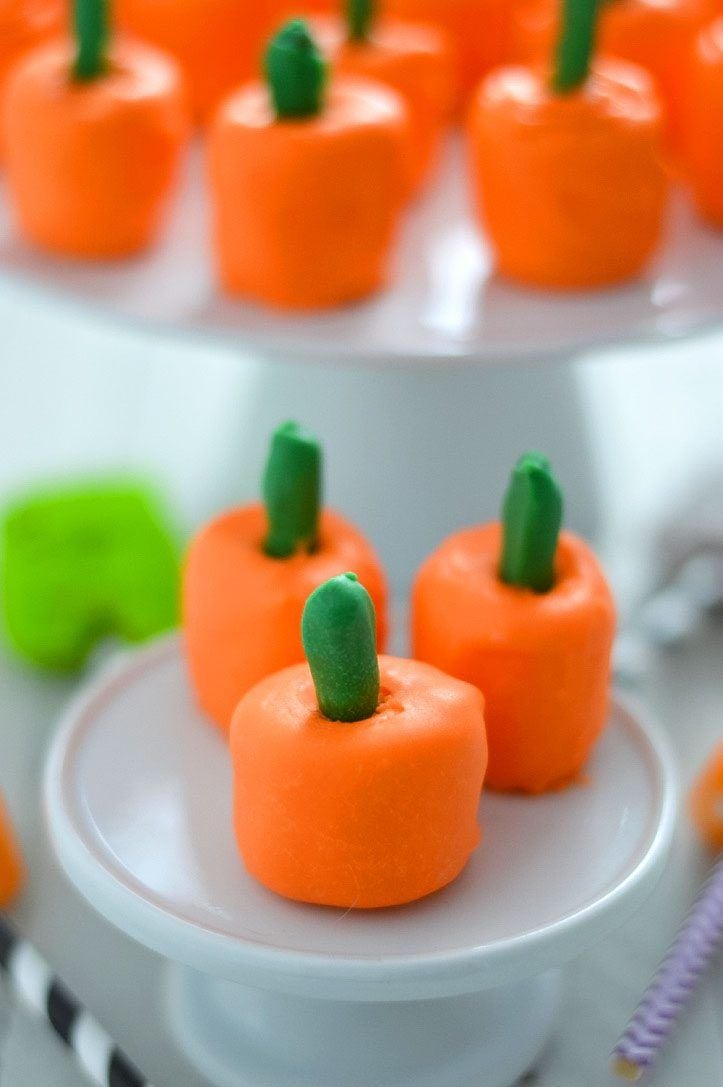 Get the full recipe of this Halloween Marshmallow Pops at wearychef.com!
For more about our food category click HERE.
For more great recipes click HERE.
Do you have a recipe to share? We would love to hear from you. Submit your recipes HERE.