Meatball Stuffed Crescent Rolls
Whether you want an easy, kid-friendly dinner or the perfect party food, these stuffed crescent rolls are the answer! You only need three ingredients to whip up these warm, cheesy burger pockets in no time.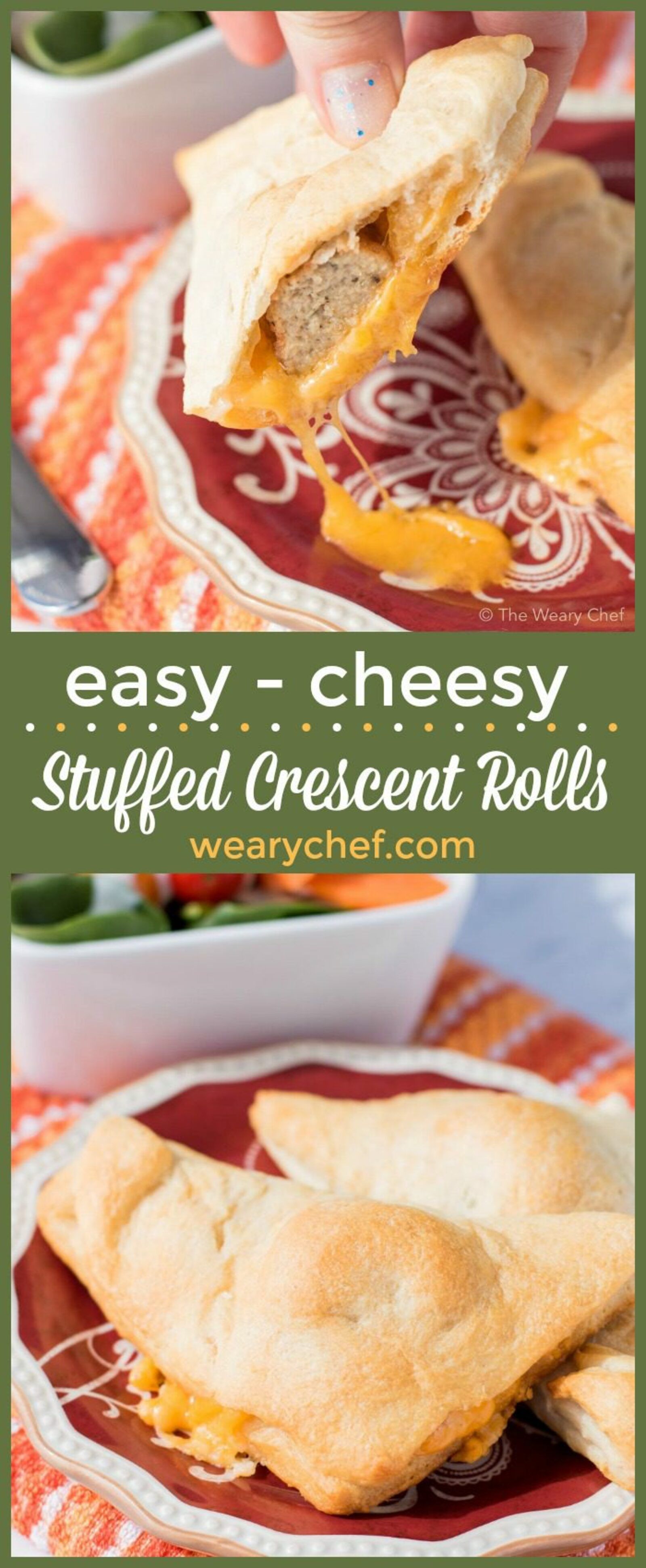 My boys love everything better when it's wrapped in bread and cheese, so I might be able to sneak in some vegetables next time without them even noticing!
These stuffed crescent rolls are good for dinner, after school snacks, or football food. Just make sure to let them cool down a bit before serving.  They taste just as good when the filling is less like hot lava 🙂 Enjoy!
Get the full recipe of these Meatball Stuffed Crescent Rolls  at wearychef.com!
For more about our food category click HERE.
For more great recipes click HERE.
Do you have a recipe to share? We would love to hear from you. Submit your recipes HERE.