Never Fail Chocolate Chip Cake Cookies
Do you ever wish there was a hybrid between cake and a cookie? Well, I have OFTEN thought about it… maybe even had a few dreams about it, and today I am sharing my recipe for a delicious Chocolate Chip Cake Cookie!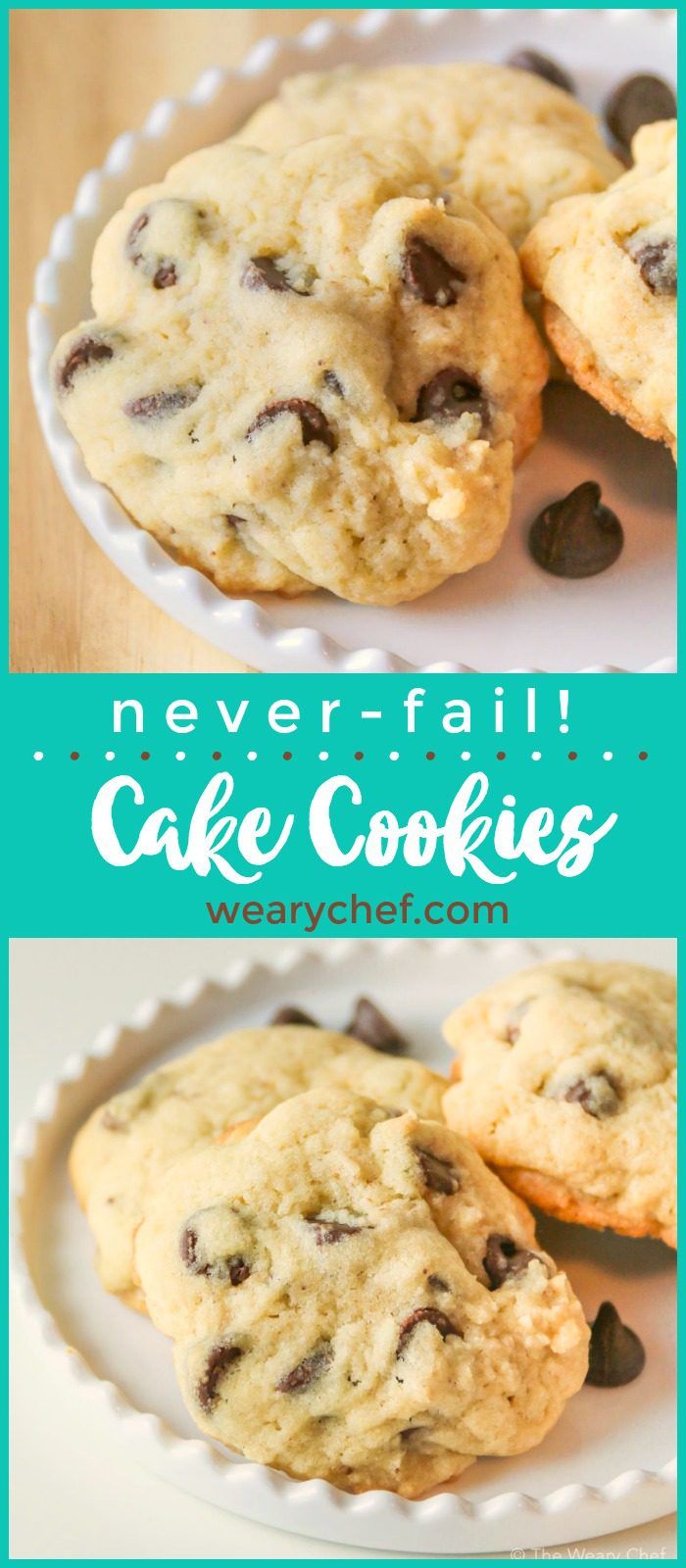 It tastes just like it sounds too! Nice and moist, fluffy and soft….all while containing the deliciousness that is a chocolate chip cookie. You really have the best of both worlds here with this dessert. It's a super simple cookie recipe with the typical ingredients, ones that you usually already have sitting in your pantry, with just a few slight modifications to produce the "cakiness" that is sure to please!
Let's face it….at the end of a long day, is there really anything better than a warm chocolate chip cookie coming out of the oven? I think not.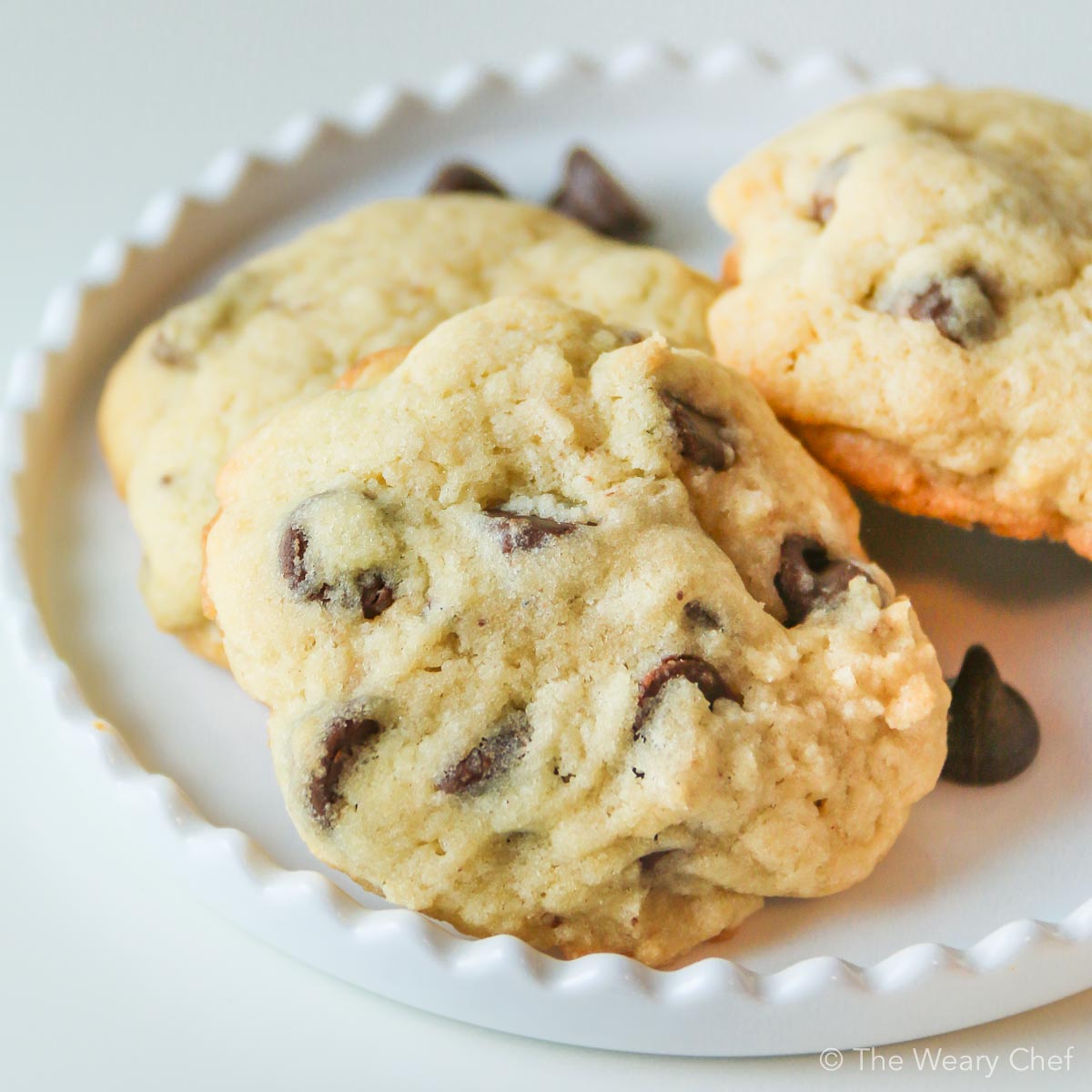 Get the full recipe of these Never Fail Chocolate Chip Cake Cookies at wearychef.com!
For more about our food category click HERE.
For more great recipes click HERE.
Do you have a recipe to share? We would love to hear from you. Submit your recipes HERE.