Ultimate Slow Cooker Cocktail Sausages
You won't believe how easy and delicious these Slow Cooker Cocktail Sausages are. They only need three ingredients and require very little prep or cleanup!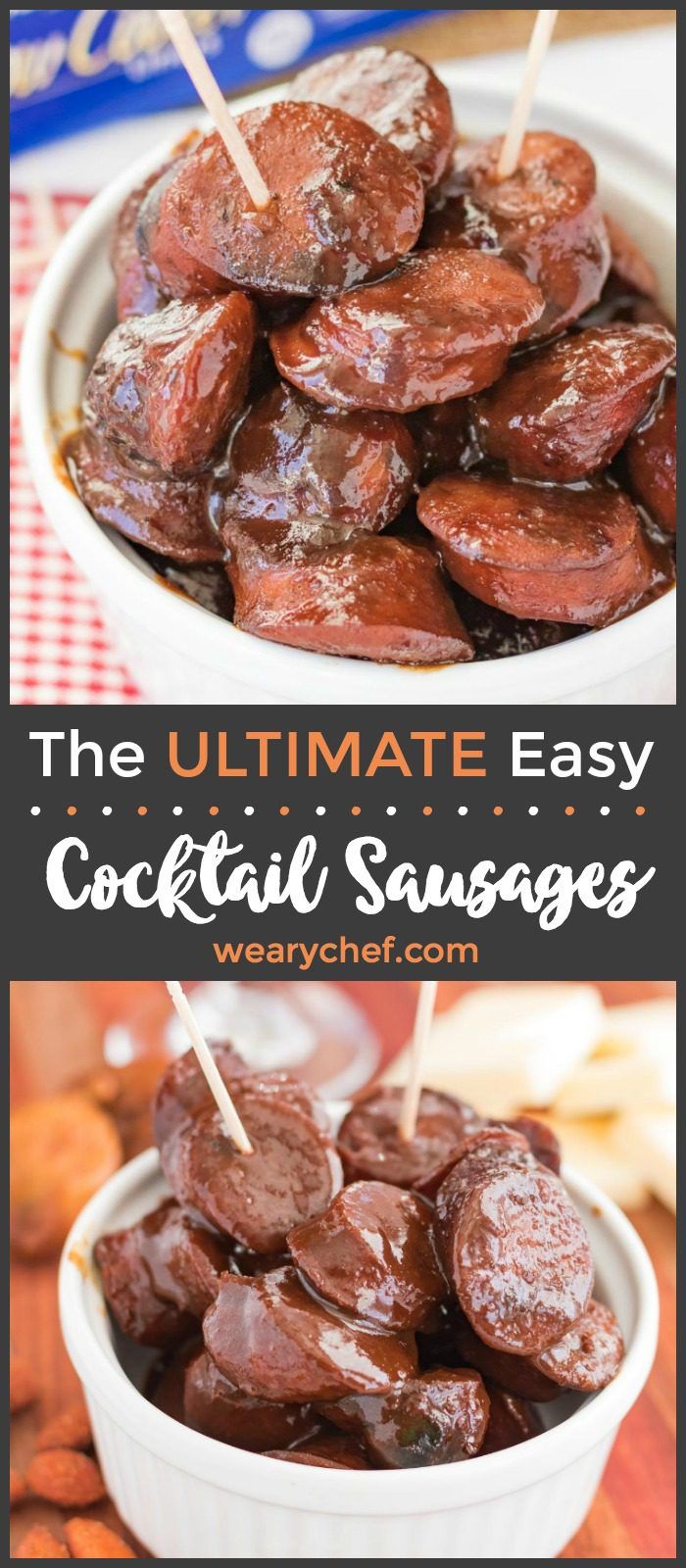 This recipe is a new take on two classic recipes: Grape Jelly Meatballs and Little Smokies. You probably know that Little Smokies are mini sausages or wieners (snicker, snicker) slow cooked in BBQ sauce. I thought long and hard about how I could put my own spin on those ideas, and I came up with these sweet and spicy chicken apple sausage bites.
These babies are going to make you a superstar at any party, and they only need three ingredients and almost zero effort. All you need is sausage, apple butter, hoisin sauce, a slow cooker, and Reynolds Slow Cooker Liners to make cleanup a snap!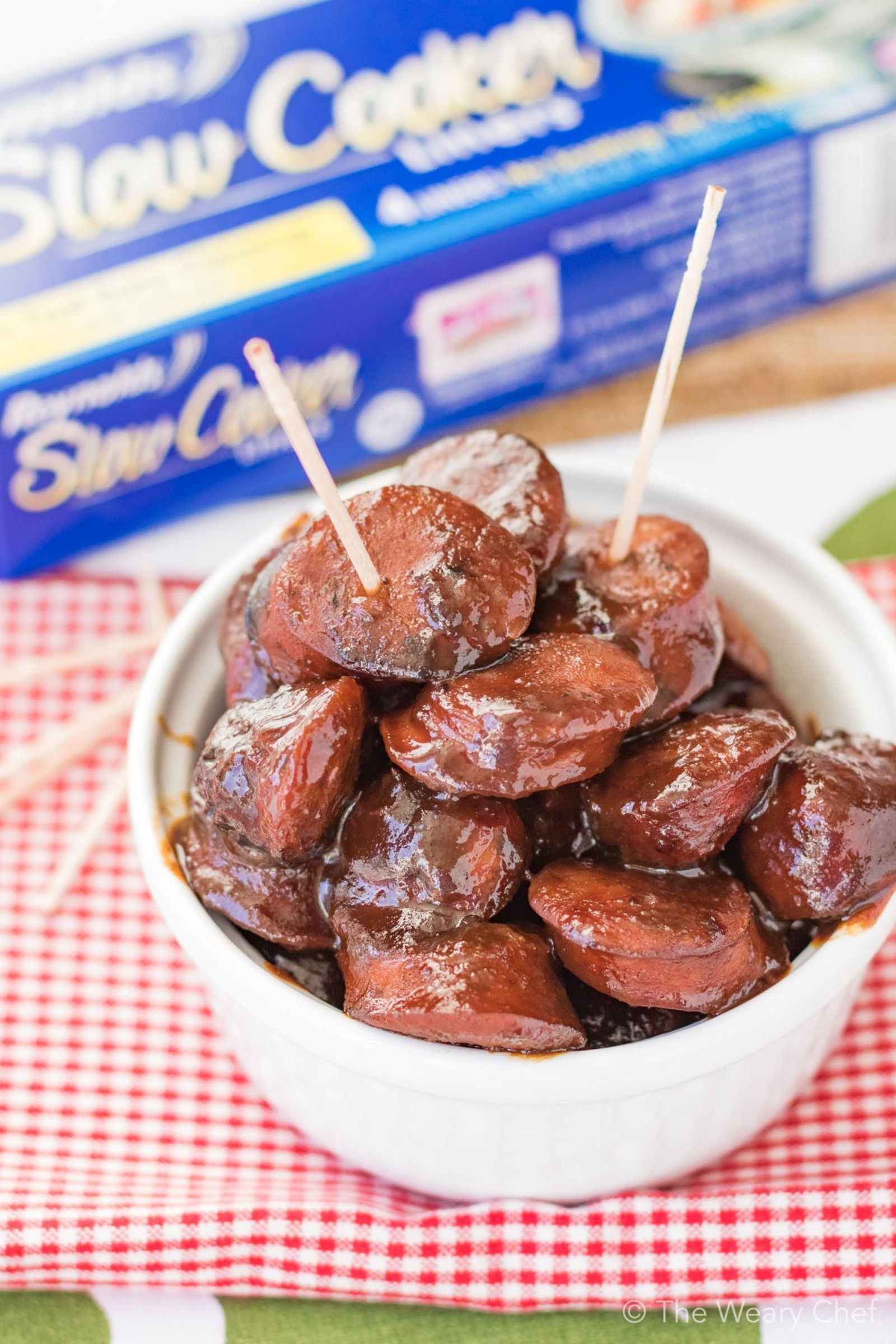 Get the full recipe for these Ultimate Slow Cooker Cocktail Sausages at wearychef.com!
For more about our food category click HERE.
For more great recipes click HERE.
Do you have a recipe to share? We would love to hear from you. Submit your recipes HERE.