Butterscotch Caramel Spice Cake Coffee Cake
This Butterscotch Caramel Spice Cake Coffee Cake recipe can be prepped in under 10 minutes flat… seriously! Starts with a spice cake mix, it's spruced up with butterscotch pudding, full of butterscotch chips and caramel bits, and a boatload of cinnamon-sugar swirl!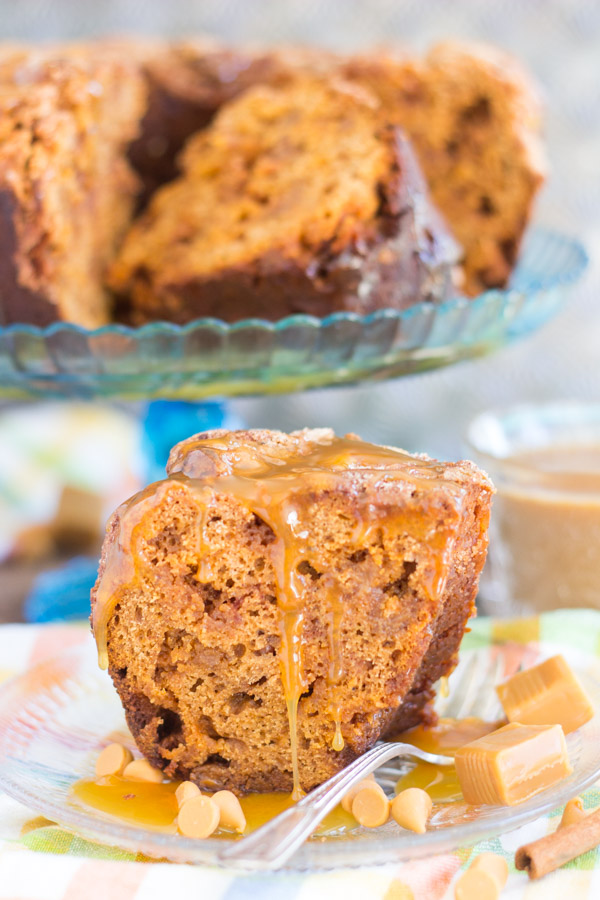 The hallmark of a great coffee cake, and my favorite part, are the ribbons of cinnamon-sugar. The cinnamon-sugar swirls are generous and abundant in this coffee cake. I nearly double the amount that is used for the Pistachio Bread recipe.
'm a hoarder of baking ingredients, and I had a spice cake mix that was getting past its prime, so I needed to use it. I love spice cake and butterscotch together (see Pumpkin Butterscotch Spice Cake trifle), and this basic recipe uses a box of pudding anyway. I decided to match up spice cake and butterscotch pudding, and then added in some butterscotch chips too.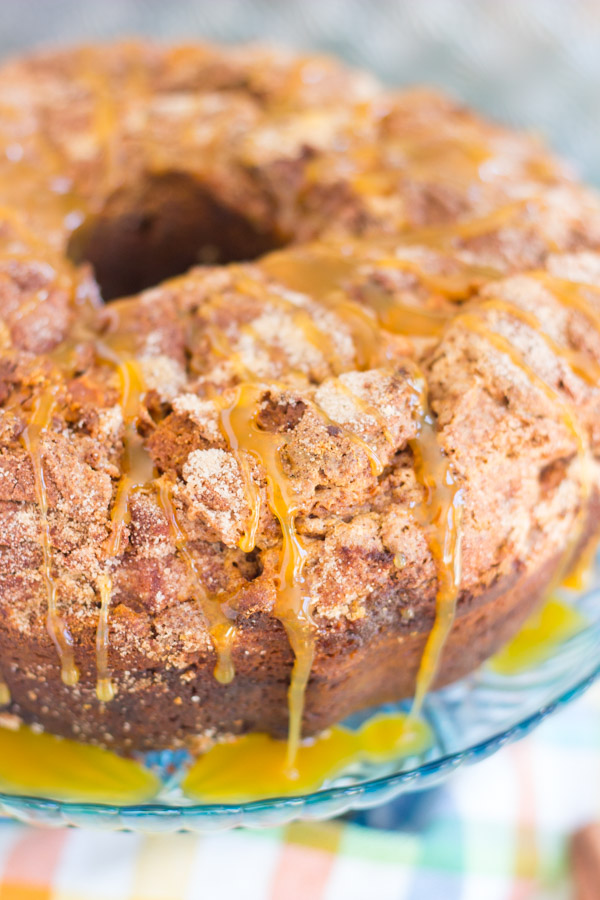 Get the RECIPE!
More from The Gold Lining Girl…
For more about our food category click HERE.
For more great recipes click HERE.
Do you have a recipe to share? We would love to hear from you. Submit your recipes HERE.