Asparagus Stuffed Chicken with Mushrooms
This asparagus stuffed chicken is well worth the minimal effort. Great for guests but easy enough for a weeknight dinner!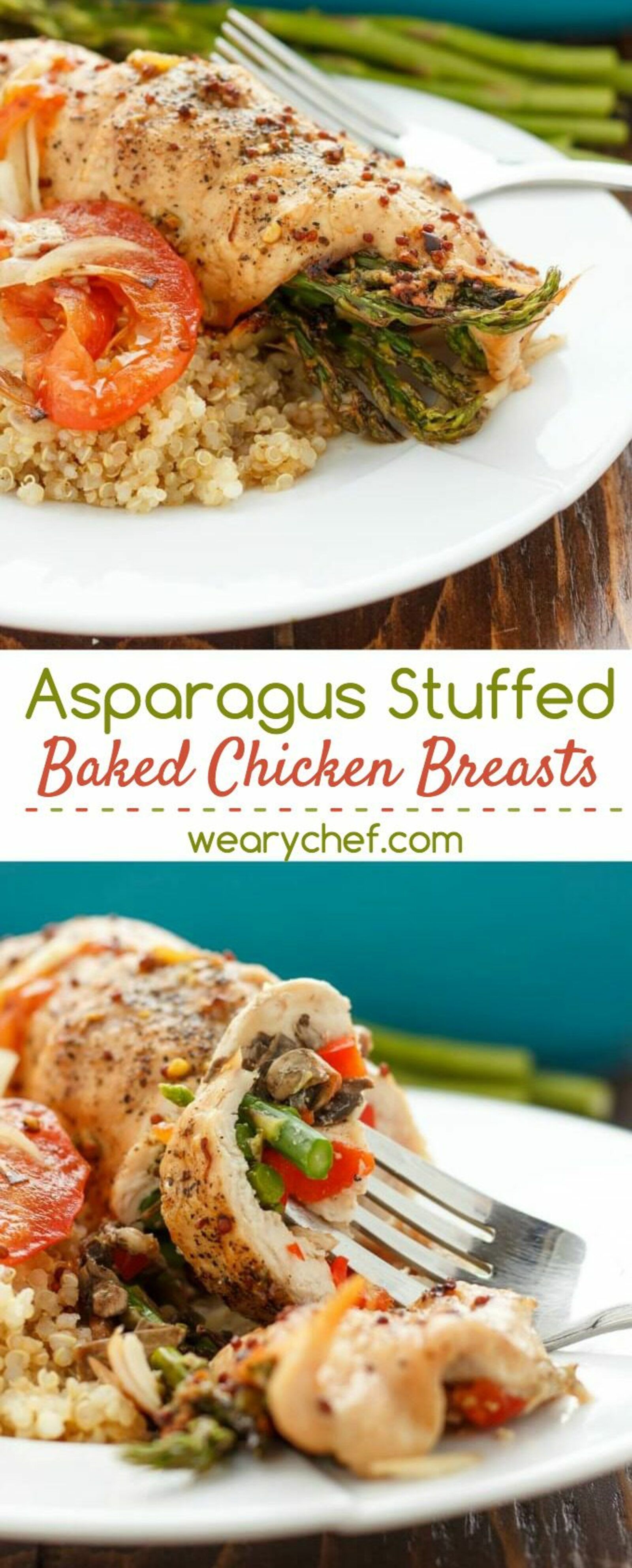 This recipe is easily customized to fit your family. It should work out every time as long as you pound the chicken until it is quite thin and easy to roll. Also, make sure the asparagus you choose is very thin, as we are not pre-cooking it. If you can only find thick asparagus, that is okay, just boil it a bit first and then blanch in ice cold water (to stop it from cooking further.)
If you can't find fresh asparagus when you want to try this recipe, you could try substituting another vegetable like thin green beans, bell pepper strips, or broccolini. Make it your own to suit your family's tastes and what is available!
Get the full recipe of this Asparagus Stuffed Chicken with Mushrooms at wearychef.com!
For more about our food category click HERE.
For more great recipes click HERE.
Do you have a recipe to share? We would love to hear from you. Submit your recipes HERE.