Candy Bar Brownie Pie
Leftover Halloween candy finds a new purpose in this ultra-decadent and fudgy candy bar brownie pie! My favorite super fudgy and obscenely chocolate-y brownies are loaded with candy bars, and baked into a pie crust!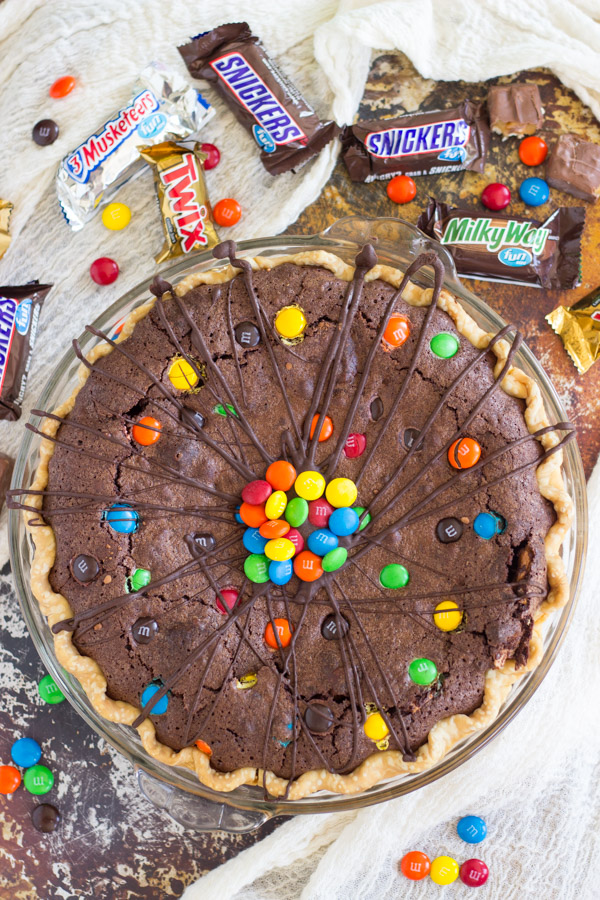 The first recipe I made for Halloween is this Candy Bar Brownie Pie. I had this pie whipped up in basically 10 minutes. It was ready so fast, and I had two other items in line to go in the oven before it. I need extra ovens! One oven is not enough for a baking blogger.
It comes together so quickly. This is partly due to using a prepared pie crust, of course, and just unrolling it into the pie plate.
But it's also just ultra-easy and simple to throw together homemade brownies. I am a proponent of boxed brownie mix, I really like them, but I've also discovered the BEST homemade brownies that are ridiculously quick and easy to whip up. You can prep them in one single bowl, and you don't need a mixer. They're just a few basic ingredients that you've got in your pantry already. I used the basic brownie recipe from these Ultimate Fudgy S'mores Brownies.
Easiest brownies in the universe, and they are insanely fudgy, as the name would imply. It's not even right how fudgy, chocolatey, and indulgent they are.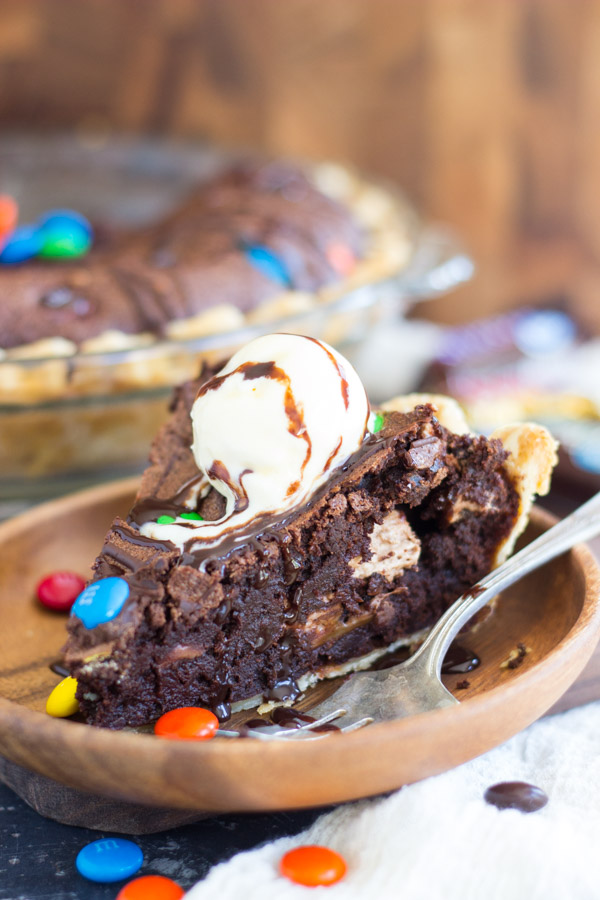 Get the RECIPE!
More from The Gold Lining Girl…
For more about our food category click HERE.
For more great recipes click HERE.
Do you have a recipe to share? We would love to hear from you. Submit your recipes HERE.