Waldorf Chicken Salad Lettuce Wraps
You will love filling lettuce leaves or sandwiches with this easy, delicious chicken salad.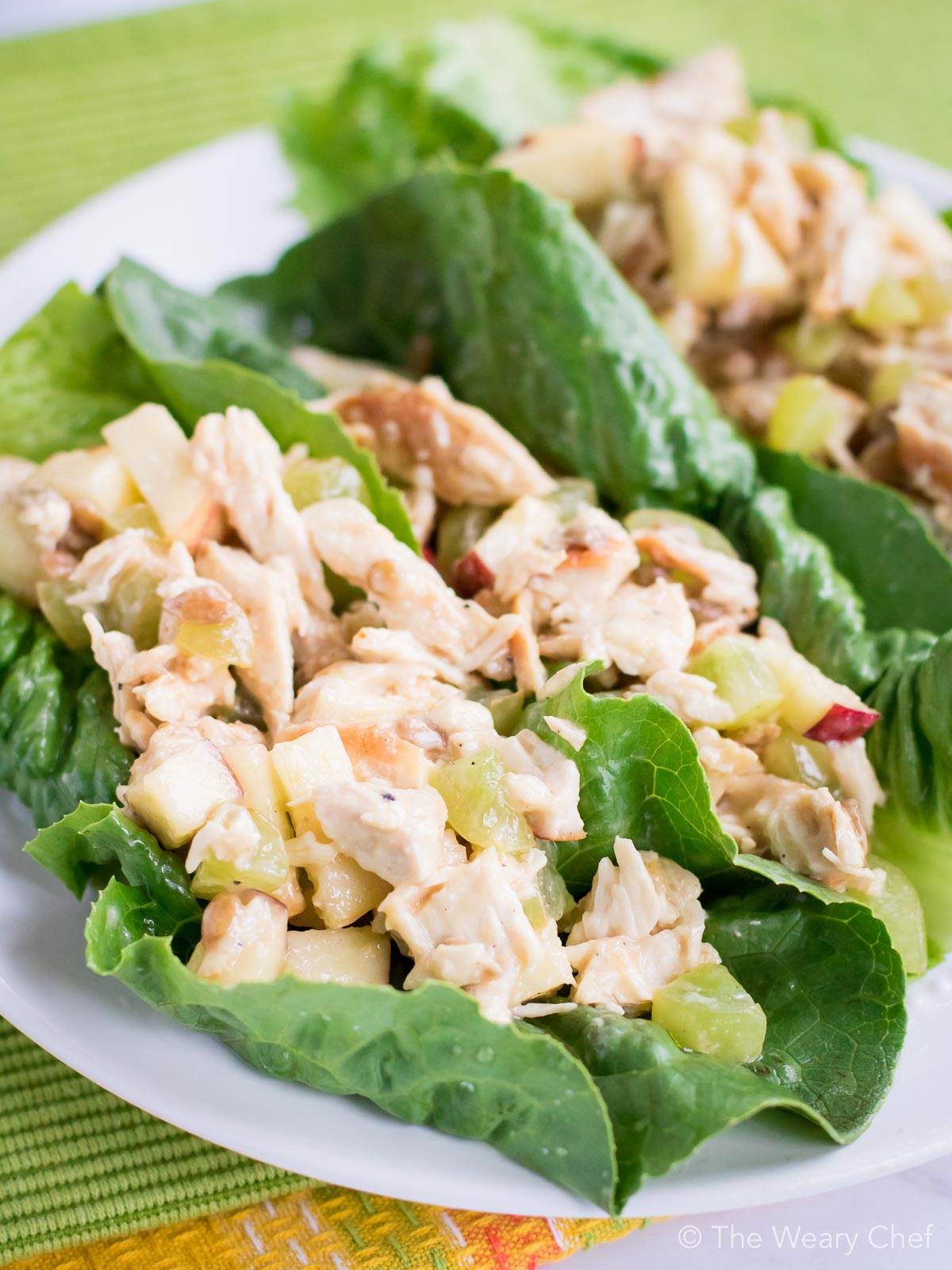 Who needs bread when you can enjoy your creamy chicken salad in a perfectly crisp romaine lettuce leaf? Of course, you should keep your lettuce leaves wrap worthy!
I made this recipe with Waldorf salad in mind, but I adjusted the classic to my taste. I'm not a raw celery fan, so I left it out. I also wanted a more even texture, so I used roasted sunflower seeds instead of walnuts. I cut the apples and grapes into very small pieces to make them more evenly distributed. I like being able to get a taste of everything in every bite. I hope you like my spin on this classic recipe!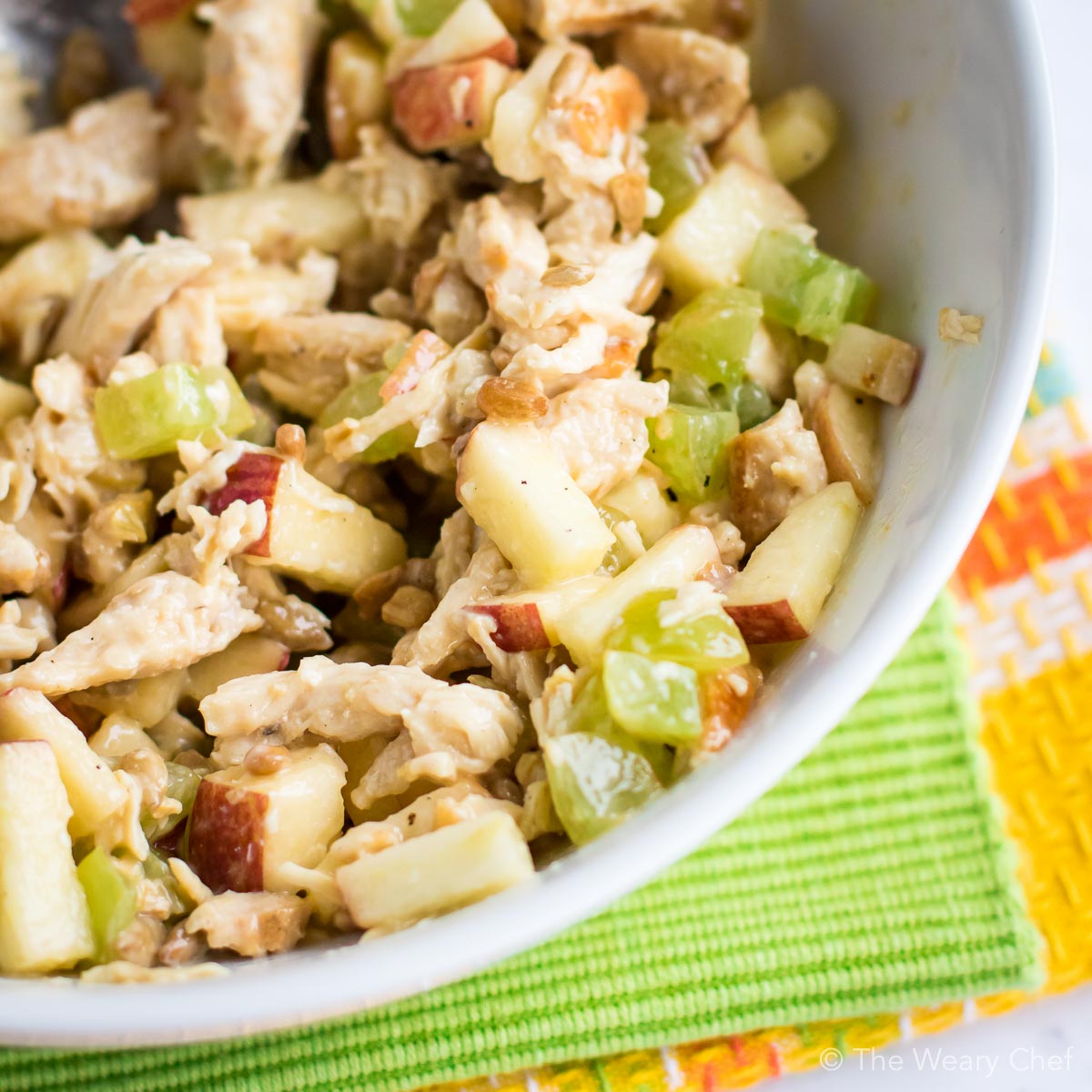 Get the full Waldorf Chicken Salad Lettuce Wraps recipe from The Weary Chef!
For more about our food category click HERE.
For more great recipes click HERE.
Do you have a recipe to share? We would love to hear from you. Submit your recipes HERE.