Candy Bar Cookie Pie
My favorite blondie cookie dough, loaded with leftover Halloween candy and candy bars, and baked into an ooey, gooey, chewy Candy Bar Cookie Pie!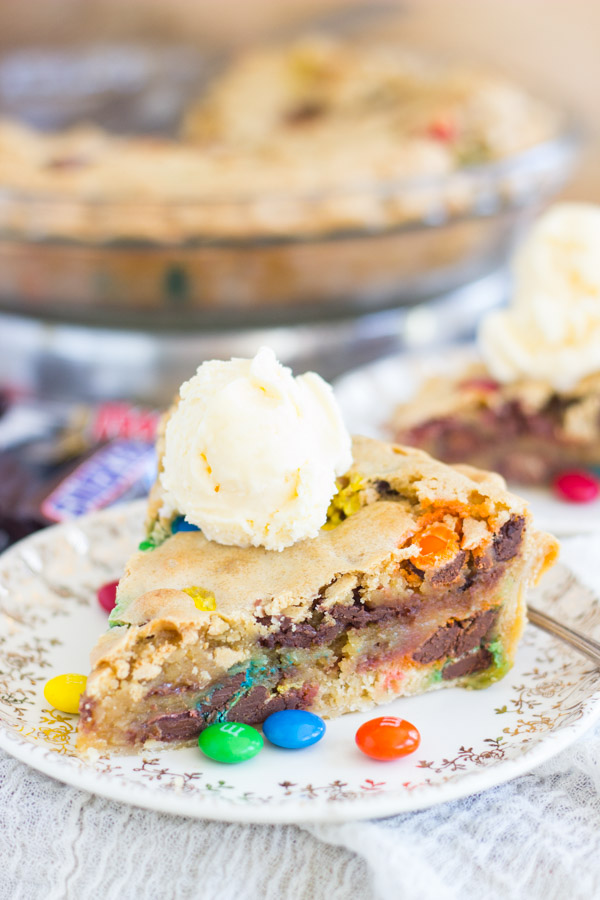 This Candy Bar Cookie Pie is the chocolate chip cookie dough version of the brownie pie. Swap chocolate chip cookie dough for brownie batter, and poof.
Both pies are so good. I'm sure your dilemma is deciding which to make. How much chocolate do you want in your life? I love chocolate, although I don't think of myself as a chocaholic exactly, but that brownie…. it's spectacular. When I want a massive, ooey-gooey chocolate chip cookie though, this Candy Bar Cookie Pie works like a charm.
The best part of this pie – tied with how chewy the cookie is – is how the candy bars melt and meld with the cookie. They're everywhere, and they're melty and gooey.
The next best thing is how quickly you can prep it. With a store-bought pie crust, you can have this prepped in a few minutes. Hot from the oven, with a scoop of ice cream, it's a little bit of heaven on earth! It will keep you from being so generous to trick-or-treaters so that you have leftovers to make it.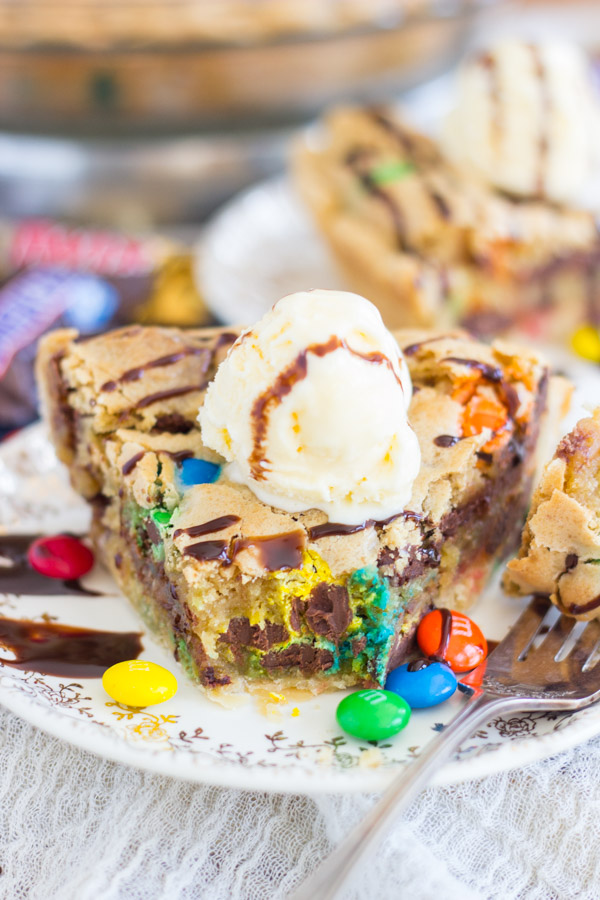 Get the RECIPE!
More from The Gold Lining Girl…
For more about our food category click HERE.
For more great recipes click HERE.
Do you have a recipe to share? We would love to hear from you. Submit your recipes HERE.