Crunchy Cheese & Onion Roasted Chickpeas
Ridiculously crunchy & addictive Cheese & Onion Roasted Chickpeas. The perfect savoury snack and totally dairy, gluten & oil-free!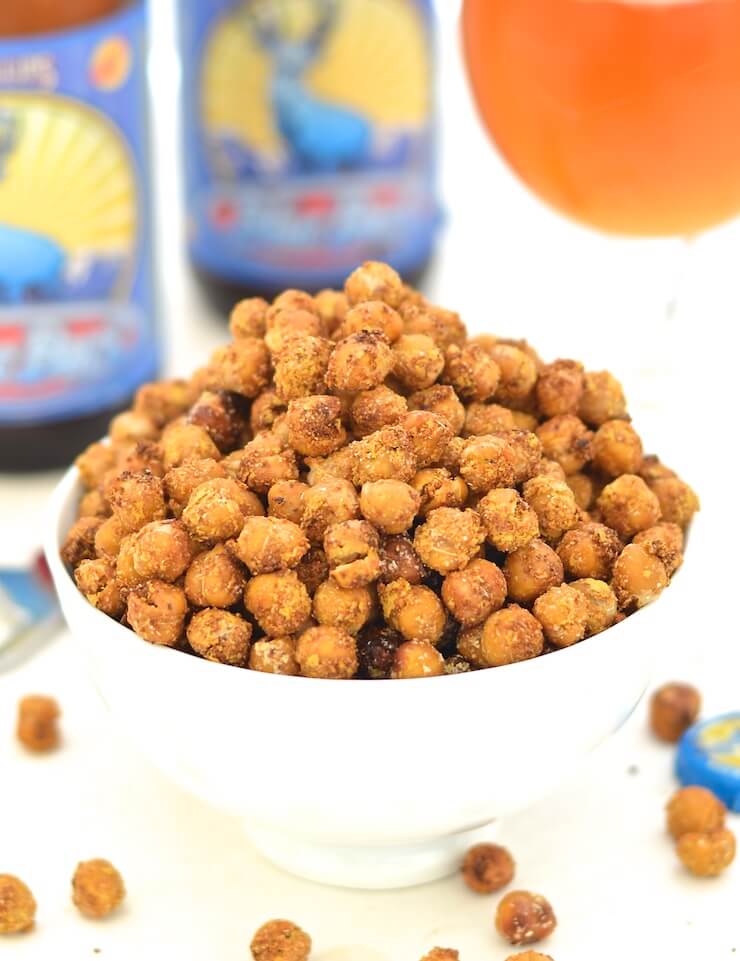 Chickpeas. I love them. ♡ Seriously I do. They are just perfect and so versatile. Have you tried them in my Brownie Batter Dessert Hummus? Yes, you aren't mistaken, I said dessert hummus. What other recipe shows their versatility more than that?
I think I love them even more now that I have created these deliciously crunchy Cheese & Onion Roasted Chickpeas! Boy they're good. Crunchy, savoury. slightly salty, cheesy, oniony and addictive. Once you start you can't stop. Don't say I didn't warn you!
Yes, they taste like cheese & onion. Kind of like cheese & onion chips (or crisps if you are in the UK) Seriously they do! And yet they have no cheese in them. Heck yeah!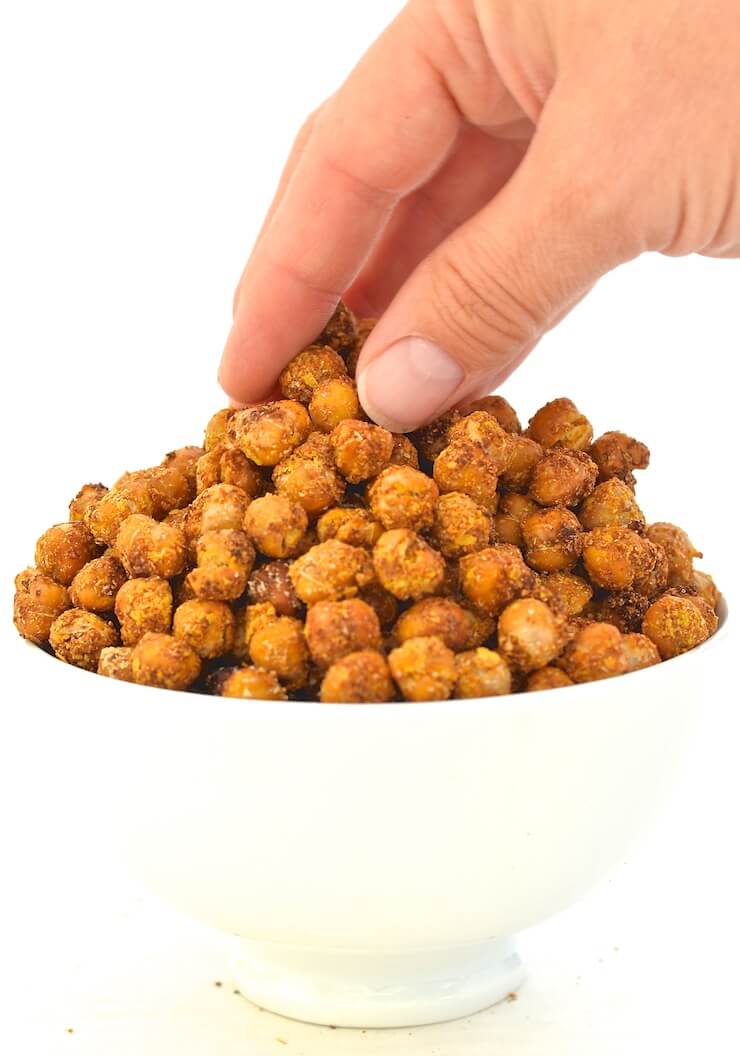 For more about our food category click HERE.
For more great recipes click HERE.
Do you have a recipe to share? We would love to hear from you. Submit your recipes HERE.