The Best Pumpkin Blondies with Cream Cheese Frosting
The thickest, chewiest, and most moist pumpkin blondies you will find. Full of pumpkin and spice, and loaded up with white chocolate and cinnamon chips! Topped with tangy cream cheese frosting!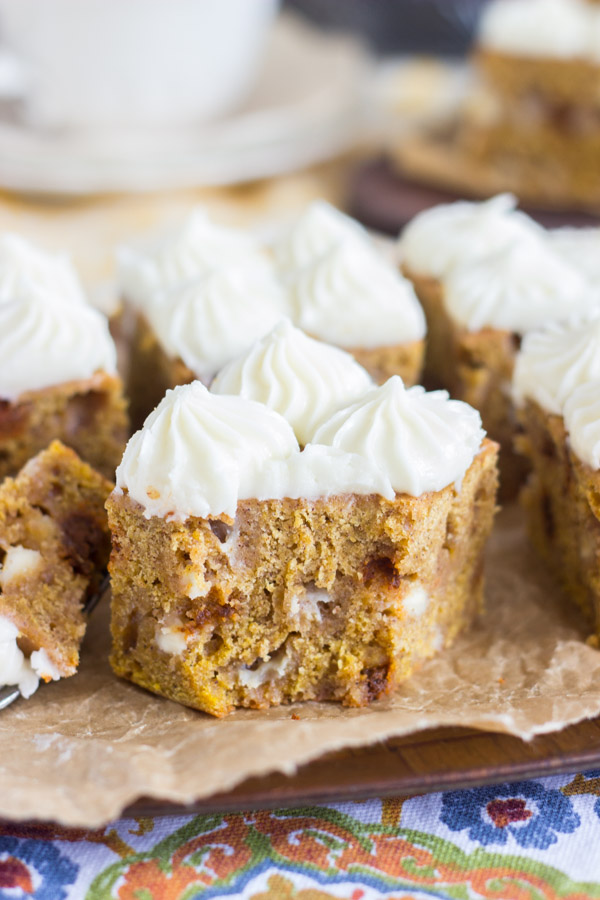 One of the reasons that these pumpkin blondies stand out from others is by their thickness. They're really like an ultra-thick brownie in texture, but just without cocoa. Almost twice as thick as a regular brownie. Chewy the way a good fudgy brownie is, but maybe a little more structure and sturdiness.
I added white chocolate chips to these because I'm obsessed with that combo. Obsessed! And I HATE that overused word! But it fits. Since making this White Chocolate Pumpkin Cheesecake, I can't get enough of pumpkin with white chocolate.
Something about these blondies makes the white chocolate chips totally disappear when they bake, but I like them in there. It's almost better that they disappear and melt away into the blondie. I also added cinnamon chips – I love those little nuggets.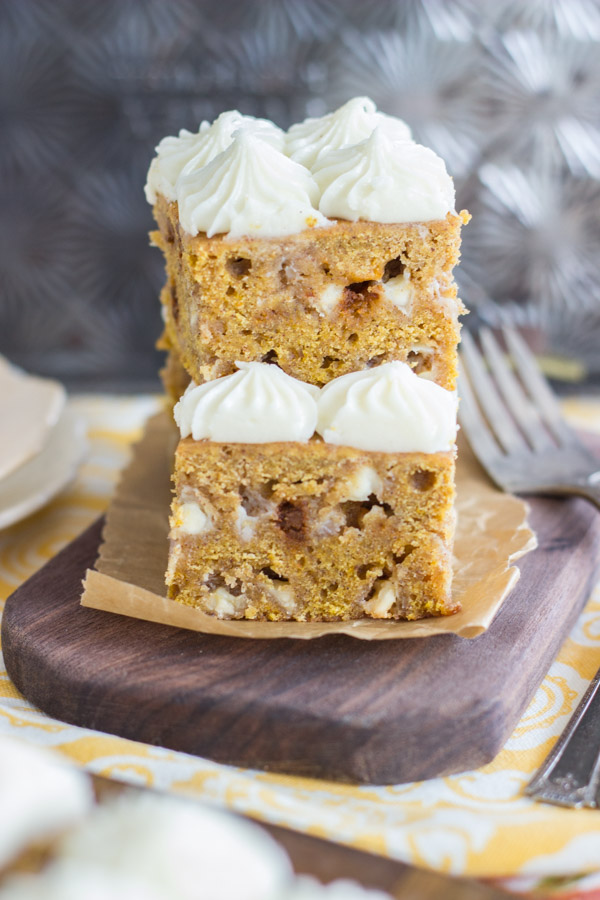 GET THE RECIPE!
More from The Gold Lining Girl…
For more about our food category click HERE.
For more great recipes click HERE.
Do you have a recipe to share? We would love to hear from you. Submit your recipes HERE.