Toasted Pecan Goat Cheese Biscuits
The quickest and easiest biscuits in the universe, these cream biscuits are only a few ingredients, and are moist, fluffy, and have perfect flakiness. Goat cheese and pecans add extraordinary flavor.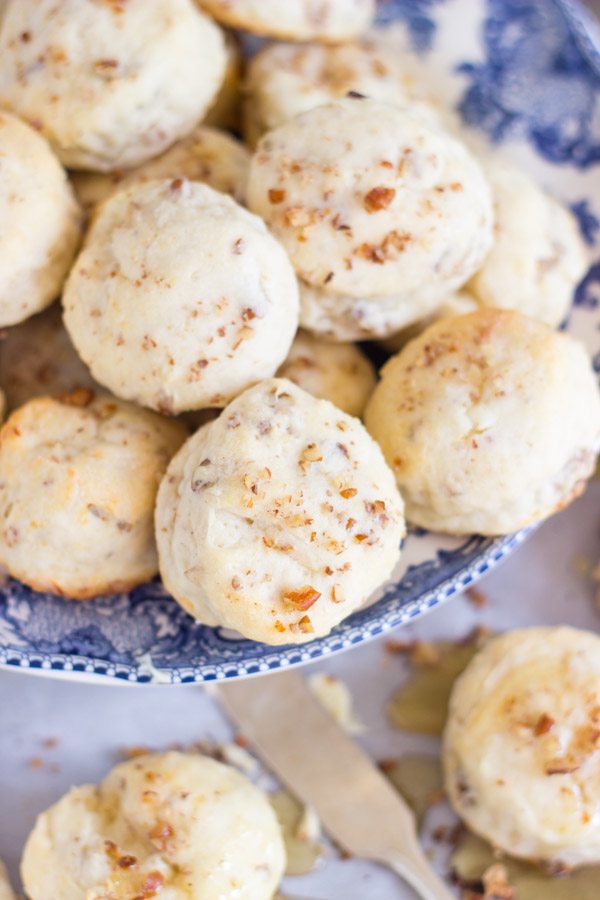 For Thanksgiving, I'm usually so focused on all the other food, that I sometimes forget to eat any rolls or bread. I want to, but I know that I can eat rolls or bread anytime, and I want to stay focused on the dishes that I won't necessarily get to eat the rest of the year.
I like to have maybe just 1 or 2 bites of a roll. These mini biscuits are the perfect solution.
These are cream biscuits, and they couldn't be easier, and despite the super simple list of ingredients and lack of butter, they are anything but tasteless and tough. They're fluffy and moist, with perfect flakiness. Just mix the ingredients altogether, cut into biscuits, bake. You can make these in 25-30 minutes – total.
These use heavy cream instead of butter for the fat component and as a binding agent. The heavy cream gives all the richness and necessary fat content of butter, but is much quicker and easier to incorporate into the dough. Butter is typically worth the extra effort to cut in or grate into a biscuit dough, but it's just not necessary in these cream biscuits.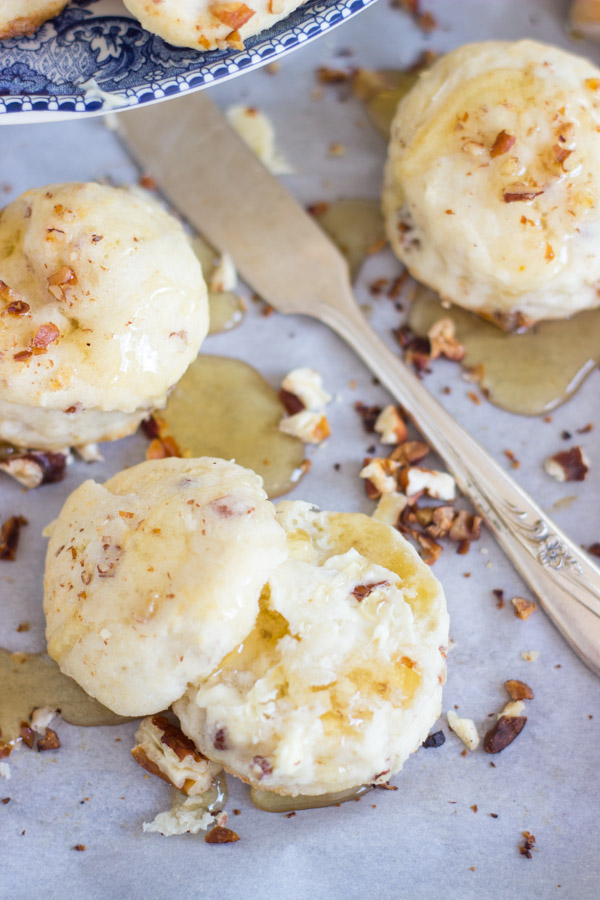 Get the RECIPES!
More from The Gold Lining Girl…
For more about our food category click HERE.
For more great recipes click HERE.
Do you have a recipe to share? We would love to hear from you. Submit your recipes HERE.