Dark Chocolate Molasses Pecan Pie
This Dark Chocolate Molasses Pecan Pie is a seriously memorable version of a classic pecan pie! Molasses adds depth to the sticky sweet brown sugar filling, and it's gooey with melted dark chocolate too!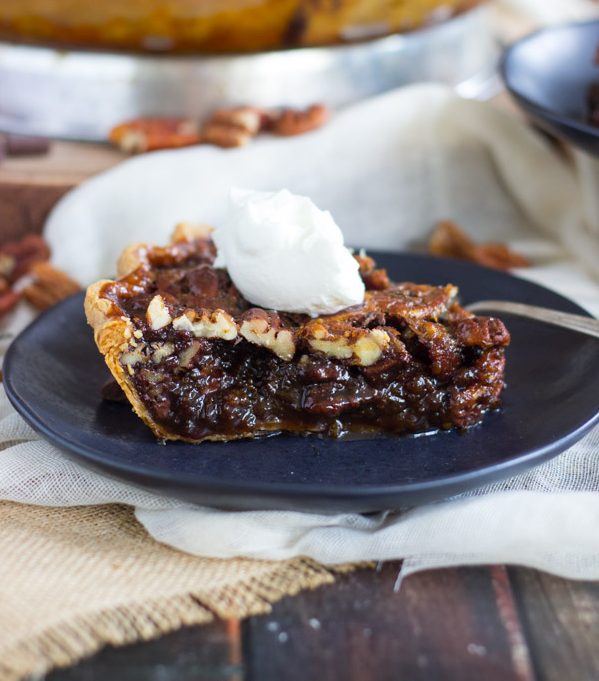 I almost forgot to tell you about this pie before Thanksgiving, and that would terrible. I really think you need to know about it before you finalize your Thanksgiving menu. Maybe you only stick with pumpkin pie for Thanksgiving, but it's nice to have pie options.
There's a billion pumpkin desserts to choose from aside from pies! I have a category tag for pumpkin recipes. You are covered, one way or another, whatever your Thanksgiving dessert preference!
Now, for pecan pie options, here you go: Orange Coconut Pecan Pie, Brown Butter Bourbon Pecan Pie, and Chocolate Espresso Pecan Pie.
And then there's this Dark Chocolate Molasses Pecan Pie. That's what this post was supposed to be about. It's also incredibly special. Molasses adds intensity and depth to the sticky sweet filling, and the dark chocolate gives it deeper, richer, flavor. And extra gooeyness too.
Also, a little dark rum never hurt.
I think that pecan pie is one of the easiest desserts you can make, and the return on investment is so high. Prep time is short, but the reward is so great. Fancy enough for holidays, but still easy and approachable, and you cannot beat the sticky sweet gooeyness!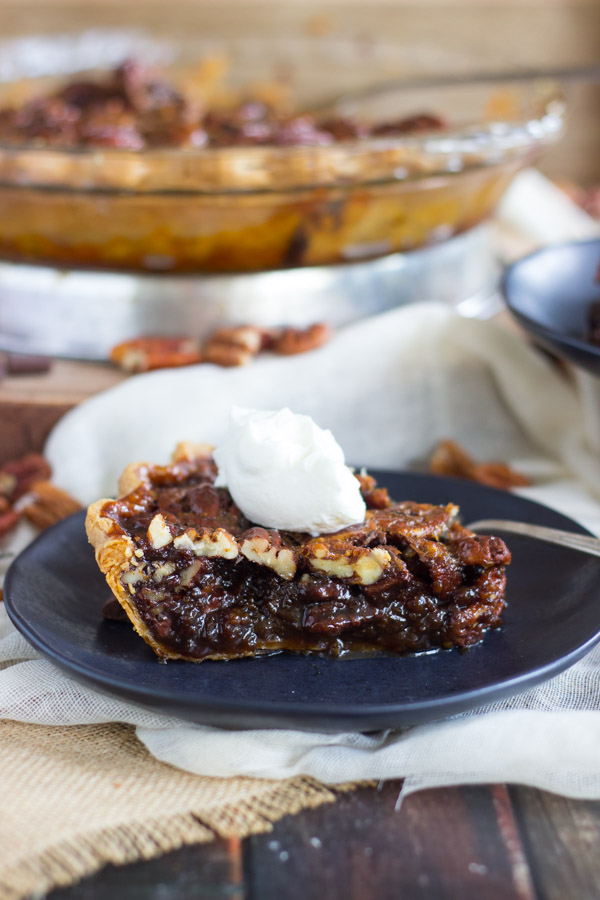 Get the RECIPE!
More from The Gold Lining Girl…
For more about our food category click HERE.
For more great recipes click HERE.
Do you have a recipe to share? We would love to hear from you. Submit your recipes HERE.