30-Minute Southwest Chicken Casserole
This very easy layered Southwest Chicken Casserole is an easy way to get the flavor or chicken fajitas with black beans and rice all in one pan! Rice, beans, chicken, peppers, onions, and cheese are layered and baked into one scrumptious meal.

To make this a 30-minute meal, I used one of my favorite shortcuts: frozen rice. Have you tried this stuff yet? I buy frozen brown rice, and I can have perfectly cooked rice ready in 3 minutes! If you prefer to cook your own rice or maybe have leftover rice from a previous night's dinner, you can also use that of course.
This easy chicken casserole recipe tastes a lot like fajitas with black beans and rice (minus the tortillas), and it is so dang easy the way it all bakes together at the same time. I just know you'll want it to be on the regular dinner rotation at your house.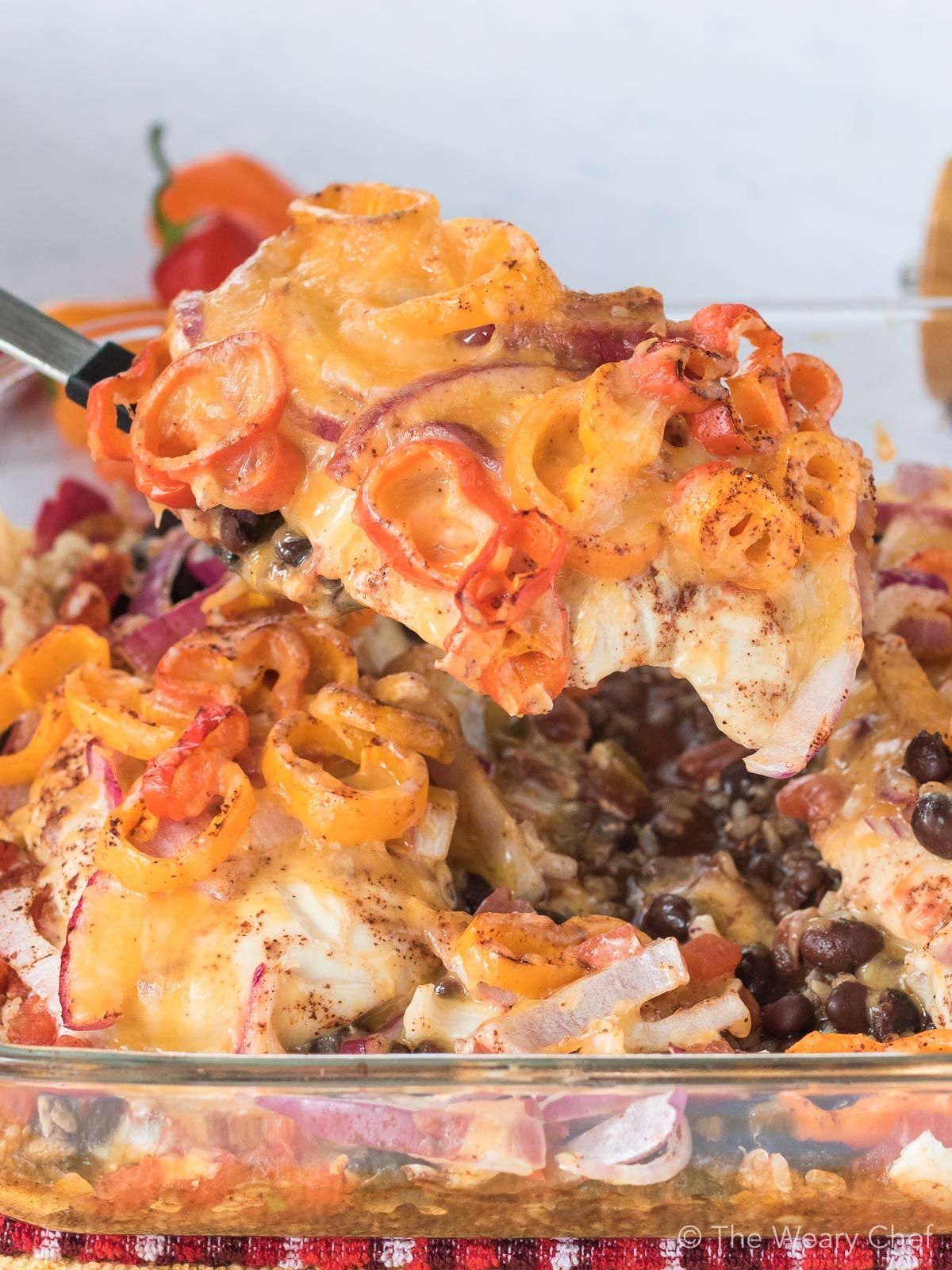 Get the full recipe of this 30-Minute Southwest Chicken Casserole at The Weary Chef!
For more about our food category click HERE.
For more great recipes click HERE.
Do you have a recipe to share? We would love to hear from you. Submit your recipes HERE.