Festive Mincemeat Tart
Crisp pastry, rich mincemeat, delicate spice infused sponge & brilliant white, sweet frosting come together to create a taste & texture explosion. This Festive Mincemeat Tart is indulgent, rich & just perfect for the holidays!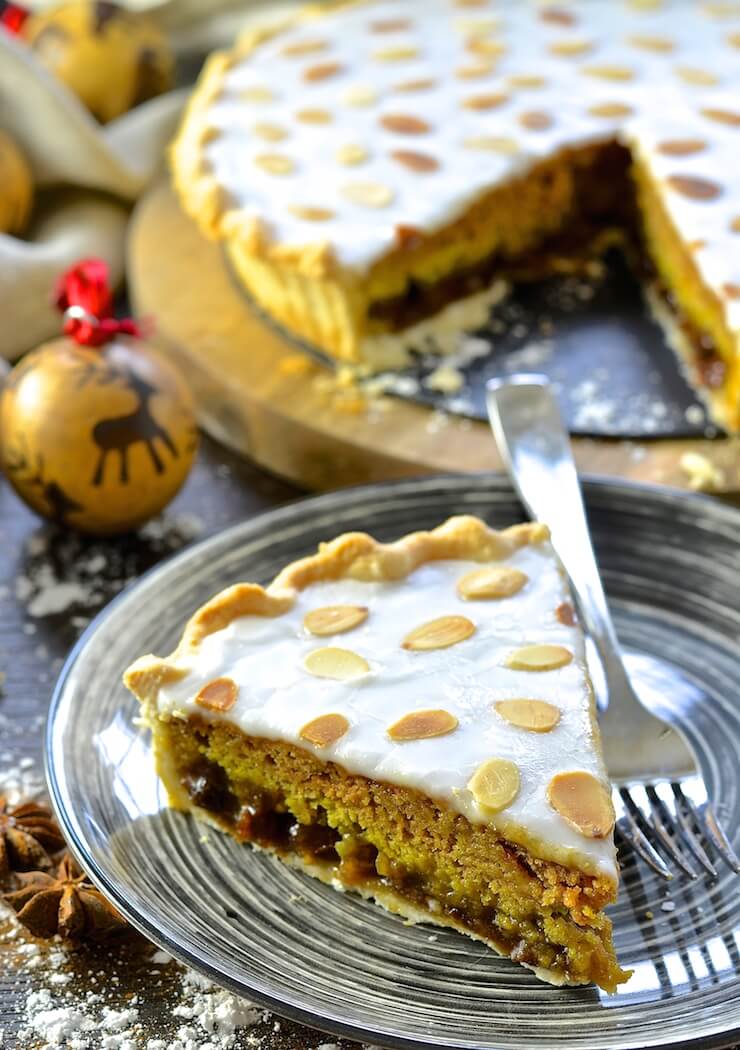 The colour of the sponge is a lovely warm yellow colour thanks to the turmeric. It is a joy to eat with the crisp pastry, the indulgently rich mincemeat, the fluffy spiced sponge, the sweet soft frosting and the crunchy toasted almonds flakes.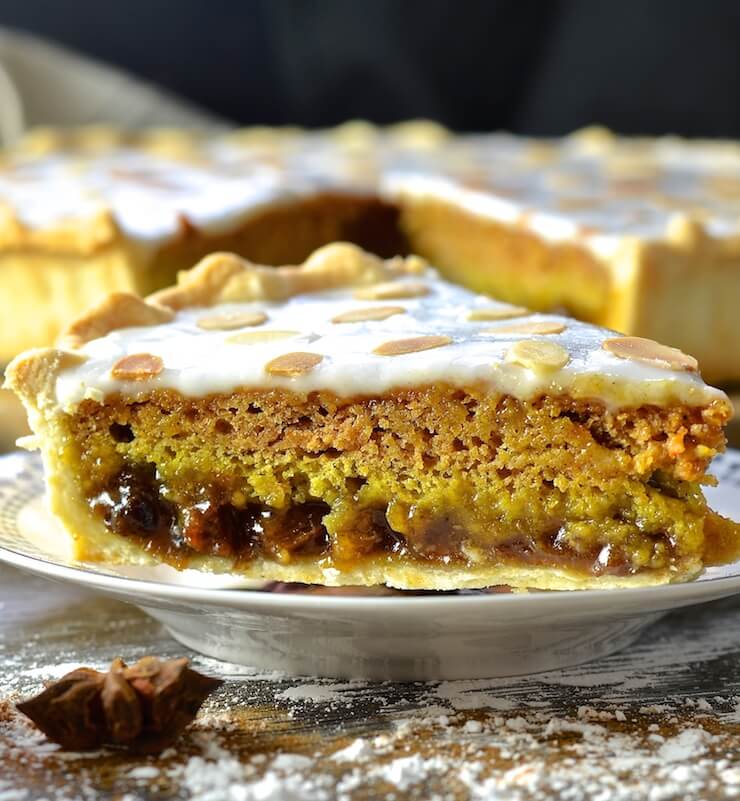 This Festive Mincemeat Tart is like a warm rich hug of indulgent and spicy tidings!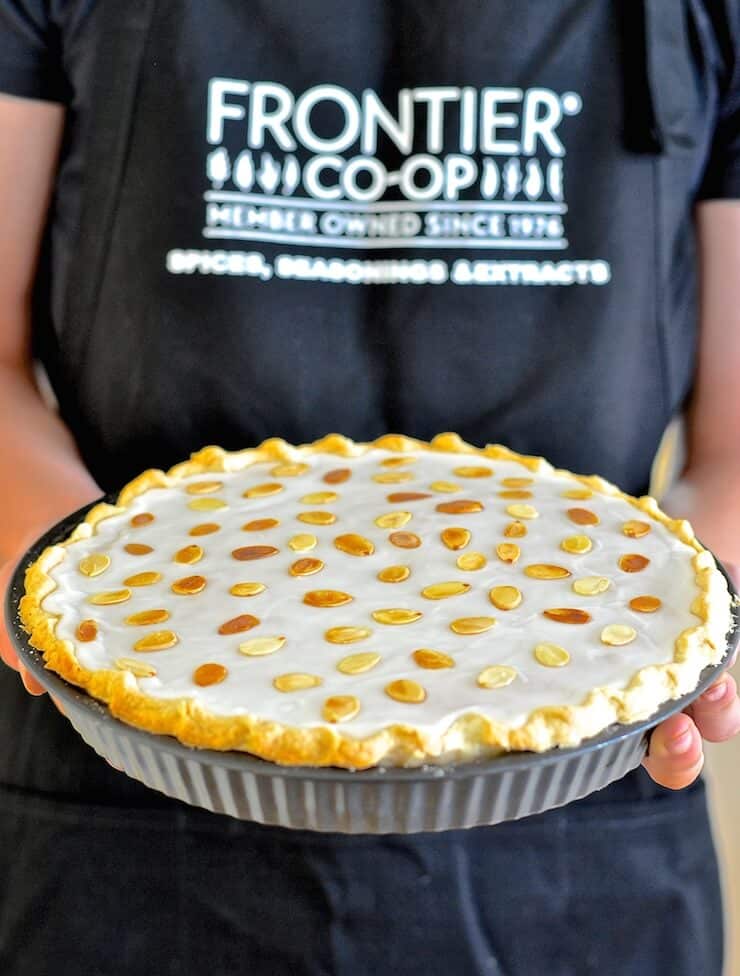 For more about our food category click HERE.
For more great recipes click HERE.
Do you have a recipe to share? We would love to hear from you. Submit your recipes HERE.