Soft Molasses Ginger Cookies with Cookie Butter Buttercream
Chewy, soft, melt-in-your-mouth molasses ginger cookie sandwiches filled with fluffy, cinnamony biscoff buttercream frosting!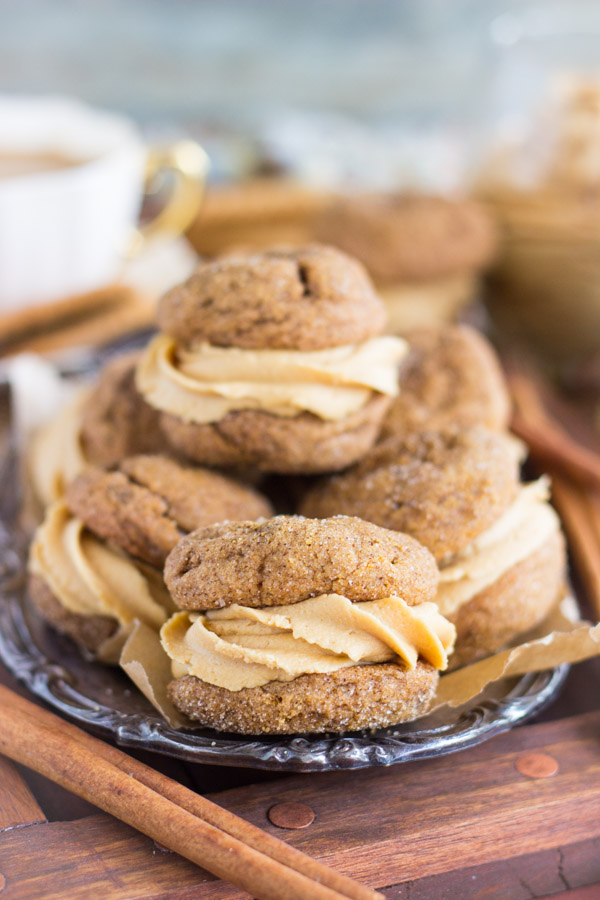 As promised, here is the second recipe featuring cookie butter buttercream besides these Snickerdoodle Thumbprints with Cookie Butter Buttercream. That frosting is too good not to share in another recipe.
That buttercream is addictive stuff. It's amazingly fluffy – much more than I anticipated given how thick cookie butter is. It's thicker than peanut butter, but it whips up into a spectacularly fluffy buttercream. The cookie butter really shines through, and it results in loads of cookie butter flavor in this sweet, spicy, cinnamon-y frosting.
The cookie butter is a perfect complement to ginger cookies – it really enhances all the spice of ginger cookies. My stand-by ginger cookie recipe is these Cracked Top Ginger Cookies. They are a perfect, classic ginger cookie. Crispy edges, and chewy centers. A little more snappy than a soft ginger cookie though. I've made those into cookie sandwiches in the past, and they soften with frosting in-between them, and function really well as sandwich cookies.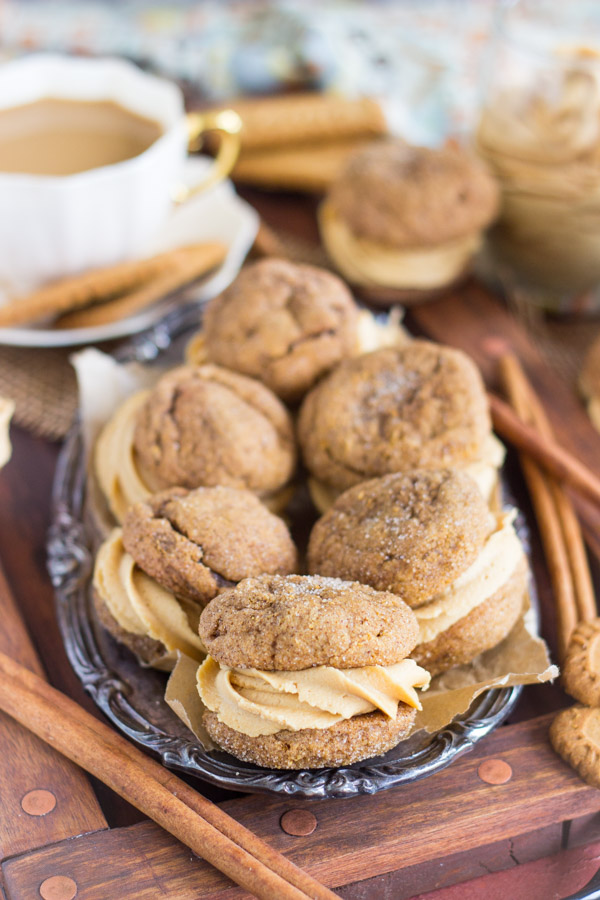 Get the RECIPE!
More from The Gold Lining Girl…
For more about our food category click HERE.
For more great recipes click HERE.
Do you have a recipe to share? We would love to hear from you. Submit your recipes HERE.