2016 Week 14 Tailgating Ideas
This is a weekly series where we review the NFL action and NCAA div I highlights. Each week we share some of the best tailgating ideas we have found. Check it out!
Here are the NFL standings after week 13:
Here is the new AP college football poll:
Unchanged except Penn State knock Michigan out of the top 5.
Here are our top picks for Week 14:
We start this week with Easy Cheesy Pepperoni Pizza Puffs from Spend with Pennies.com
Holly says:
These pizza puffs are not only delicious, they're quick and easy to whip up!  The texture is nice and fluffy with a cheesy flavor!
For the recipe click HERE.
From At Home with my Honey.com we present these great looking Grilled Maple Bacon Chicken Bites.
At Home with my Honey says:
Bacon is wrapped around chunks of smoky, maple-seasoned chicken, then skewered and grilled for a bite-sized, flavorful appetizer.
For the recipe click HERE.
Here's an interesting idea from Foody Schoody Blog. Easy Pesto Tortellini Skewers
Foody Schmoody says:
Easy Pesto Tortellini Skewers – Tortellini is tossed in pesto and skewered with sun dried tomatoes for an easy and delicious appetizer.
For the recipe click HERE.
For your sweet tooth we present Nutella S'mores Pulls from Plain Chicken.com
Steph says:
OMG – this might be my favorite pull bread yet!  Nutella, marshmallow bits and graham cracker crumbs.  What's not to love?  Chicken Legs knew it was good when he caught me devouring this (I'm not a sweets person).  I could not pull myself away from this bread.  It was absolutely delicious!  The melty Nutella and gooey marshmallows – heaven in my mouth!   I found the Jet Puff Mallow Bits at Target.  If you can't find the new mallow bits, you can use some chopped mini marshmallows.  Either way – you must make this ASAP!
For the recipe click HERE.
This Peanut Butter Crunch Cheese Ball from Something Swanky.com looks like a winner.
Ashton says:
It's all the flavors and textures that I adore– chocolate, peanut butter, cream cheese, crunchy, creamy… I mean, does it really get any better??
For the recipe click HERE.
How about Baked Parmesan Zucchini from Damn Delicious.net?
Chungah says:
Crisp, tender zucchini sticks oven-roasted to absolute perfection. It's healthy, nutritious and completely addictive!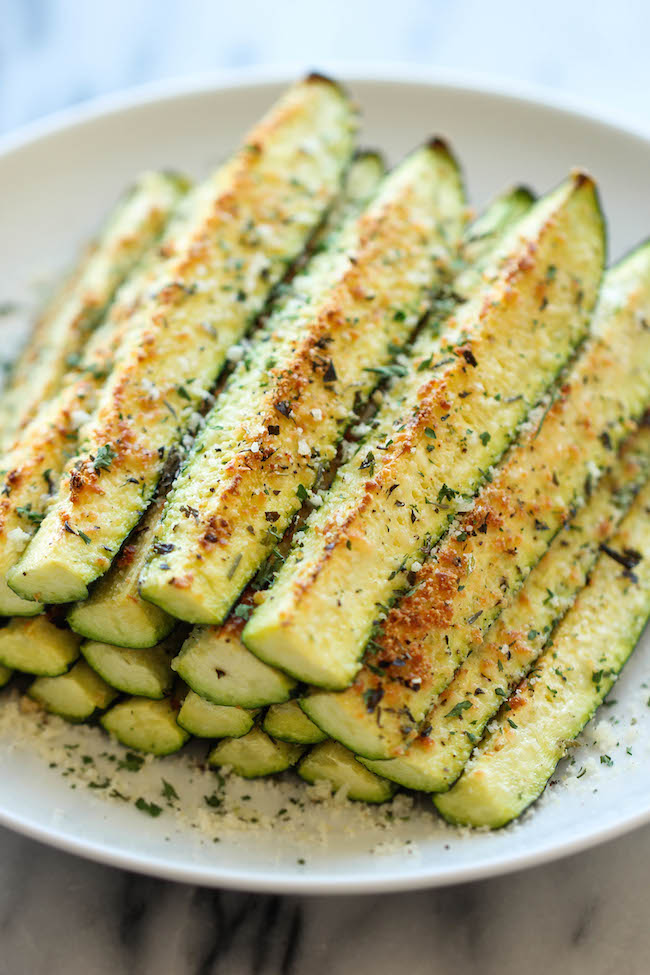 .For the recipe click HERE
From Domesticate Me.com here is the Ultimate Hawaiian Grilled Cheese
Serena says:
Basically, this is the world's fanciest Hawaiian pizza in grilled cheese form, which is genius. Grilled cheese=increased crunchy surface area, more cheese, and less doughy distraction from the glorious flavors of prosciutto and grilled pineapple.
For the recipe click HERE.
From Art in the Kitchen we have these awesome Tostitos Appetizer Sliders!
Laureen says:
Here's a new twist on sliders, Tostitos Appetizer Sliders, they will fly off the plate.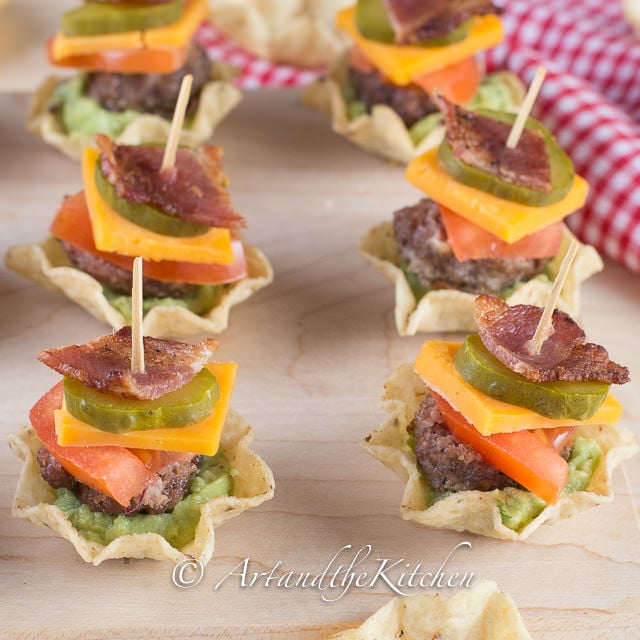 For the recipe click HERE.
That is all for this week. Be safe out there and may your favorite team win!
For more tailgating ideas click HERE.
For more about our food category click HERE.
For more great recipes click HERE.
Do you have a recipe to share? We would love to hear from you. Submit your recipes HERE.