Coconut Pecan Snowballs
Melt-in-your-mouth, classic Snowball cookies get an upgrade with toasted pecans and coconut. With just two simple ingredients, these Coconut Pecan Snowballs are a fabulous twist on the traditional cookie.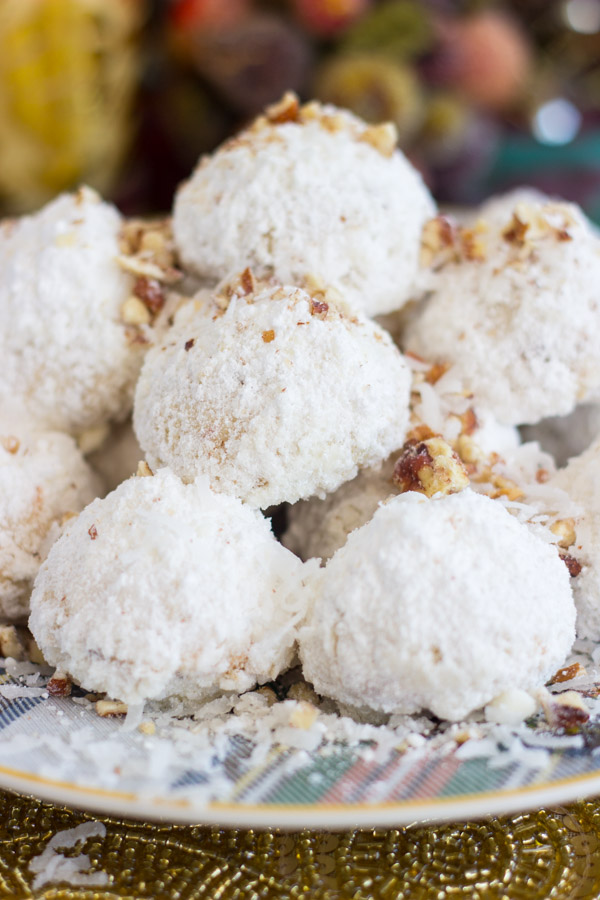 These Coconut Pecan Snowballs were particularly tough to let go of. I held back quite a few because they were too good to share. That's terrible, but it's the truth.
Take a few minutes to toast the pecans – it makes a big difference. Heck, toast the coconut too. I forgot, but you should definitely do it. Toasted pecans, toasted coconut, is there anything better? In a sweet and simple, perfect Snowball cookie.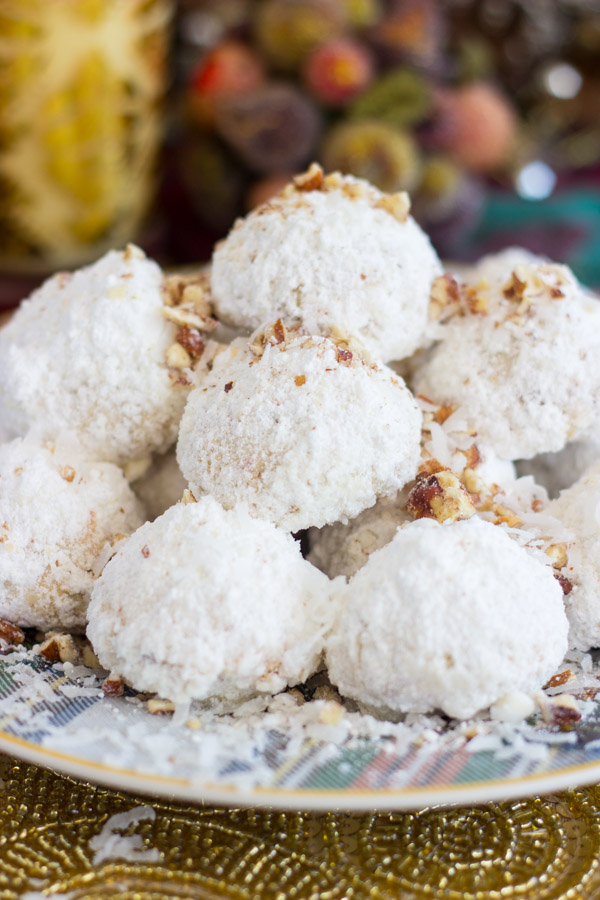 Get the RECIPE!
More from The Gold Lining Girl…
For more about our food category click HERE.
For more great recipes click HERE.
Do you have a recipe to share? We would love to hear from you. Submit your recipes HERE.