Chocolate Chip Ginger Cookies
Ultra-soft and chewy ginger cookies, loaded with spice and molasses, and chock-full of semi-sweet chocolate, for a rich, rustic, and decadent holiday cookie that will quickly become a classic!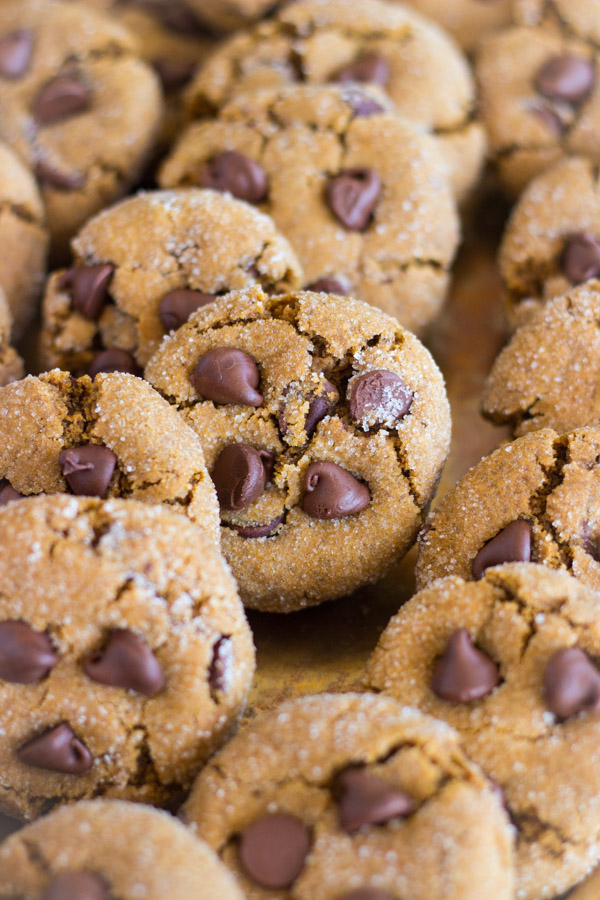 I wasn't actually sure whether chocolate and ginger together would work, but I smashed some leftover chocolate ganache between two store-bought gingersnaps just to test the flavors out.
I liked it at first bite. I wasn't sure if I loved it, but a few bites later, I was sold. Over the moon. Totally head over heels. The flavors aren't two that you'd naturally think to put together, do you think?
The flavors together are super unique and special. I used semi-sweet chocolate chips, and the richer, deeper flavor of semi-sweet chocolate with this spicy cookie is really delightful. The cookies themselves are pretty deep and dark in flavor with molasses, lots of spice, and lots of brown sugar, so it all makes for rich and rustic flavors when you combine the cookies with chocolate.
My S.O. tried these cookies and he loved them too. Without knowing what they were though, he said,"You're going to tell people about all the ginger, right?" And I said, "Yeah, they are Chocolate Chip Ginger Cookies." He said, "Okay, then that's exactly what they'll be expecting." 🙂 That was the plan, so mission accomplished. All the key flavors are front and center!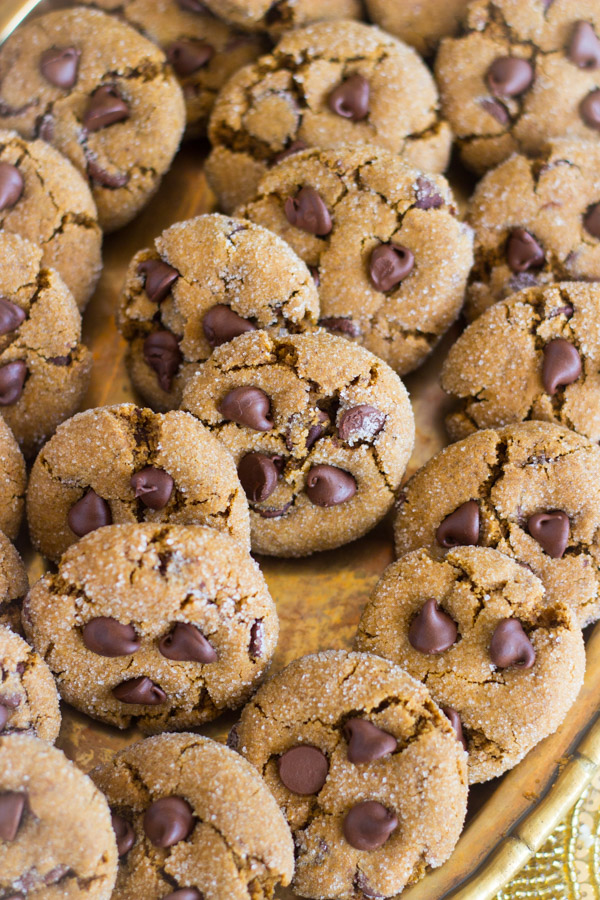 Get the RECIPE!
More from The Gold Lining Girl…
For more about our food category click HERE.
For more great recipes click HERE.
Do you have a recipe to share? We would love to hear from you. Submit your recipes HERE.