Maple Nut Cheesecake with Walnut Crust
Creamy, rich maple cheesecake with a walnut shortbread crust, and a heaping maple-nut topping!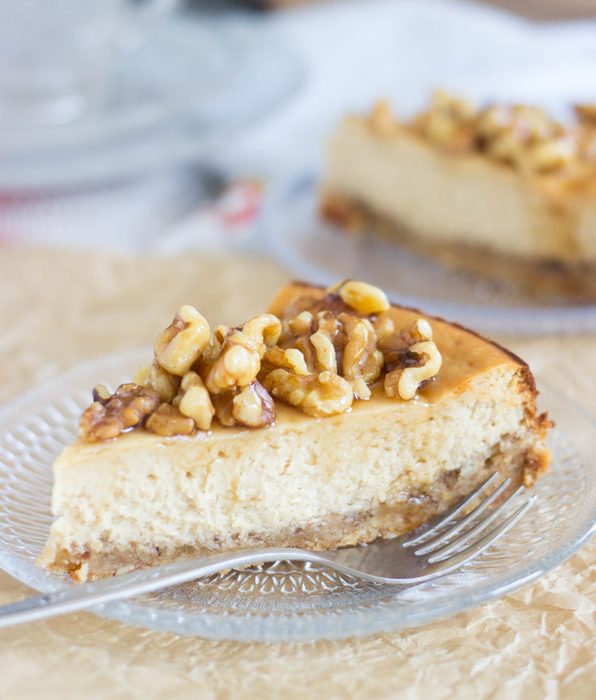 My favorite cheesecake crust, given any option, is shortbread. Buttery, sweet, crumbly, but soft, it's the best. This shortbread crust also features finely minced walnuts, so you get nuttiness built right into the crust.
The cheesecake layer has maple syrup right in the batter, but I always like things to have strong flavor, so I add maple extract too. I find this pretty easily, but it's not necessary if you can't locate it. The cheesecake is sweetened with brown sugar, and let me tell you what a difference that makes. It gives just a hint of extra flavor and enhances the maple.
It's topped with a sweet and buttery maple-nut glaze. The glaze actually soaks into the cheesecake a little bit and it makes it all the sweeter and more flavorful, without detracting from the lovely texture of this creamy dessert.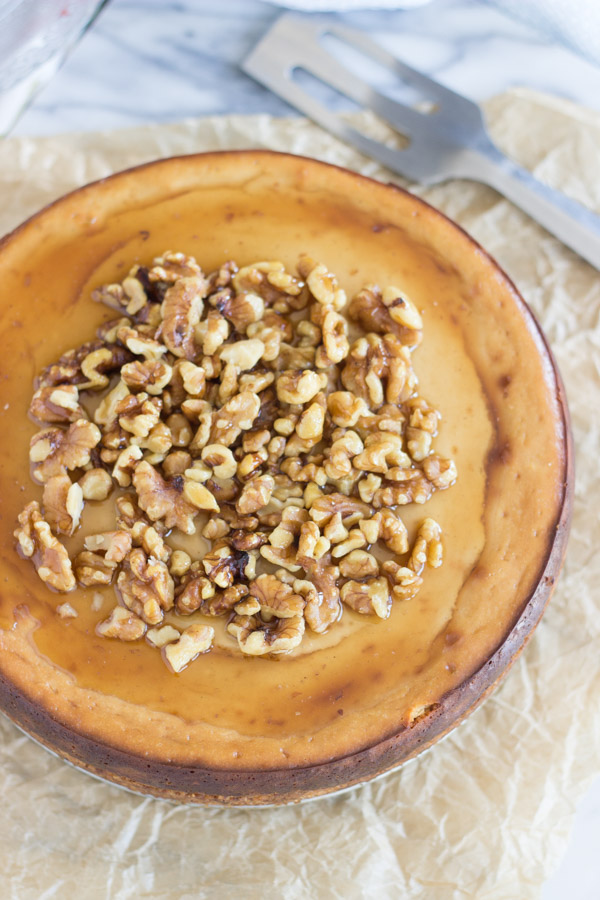 Get the RECIPE!
More from The Gold Lining Girl…
For more about our food category click HERE.
For more great recipes click HERE.
Do you have a recipe to share? We would love to hear from you. Submit your recipes HERE.