German Pot Roast (Sauerbraten)
Sauebraten, also known as German Pot Roast, is a traditional dish of this European country. It's usually served on various holidays, such as Christmas but can be enjoyed any day.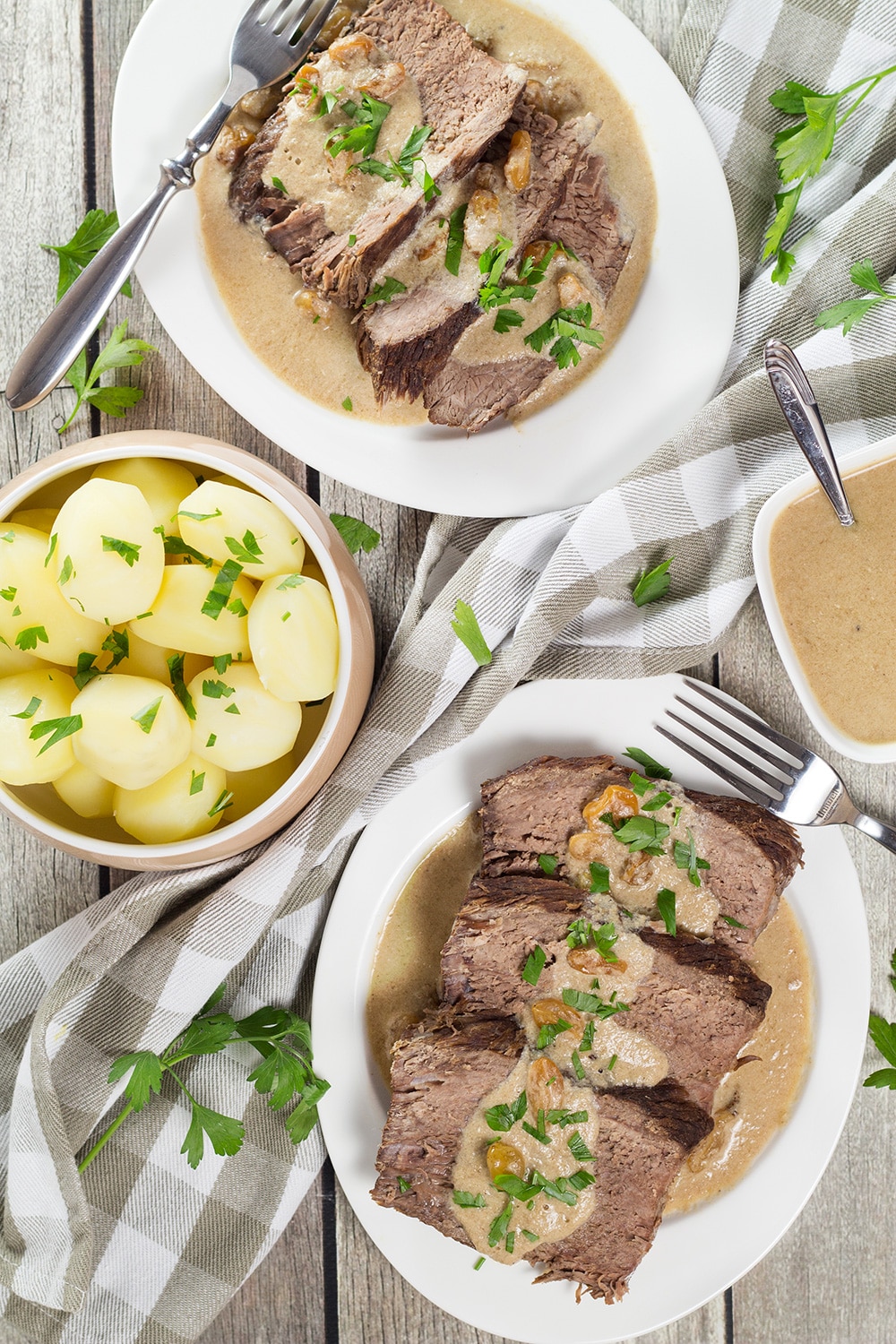 The star of this dish is the beef which becomes super tender after a long marinating in a fridge and 3 hours in an oven. The gravy also deserves some attention. The velvety, sweet and sour sauce is made with gingersnap cookies to bring the Christmas flavors to this dish.
Combine the fork tender beef and the fantastic gravy and you get a dish that will leave your friends and family wanting for more!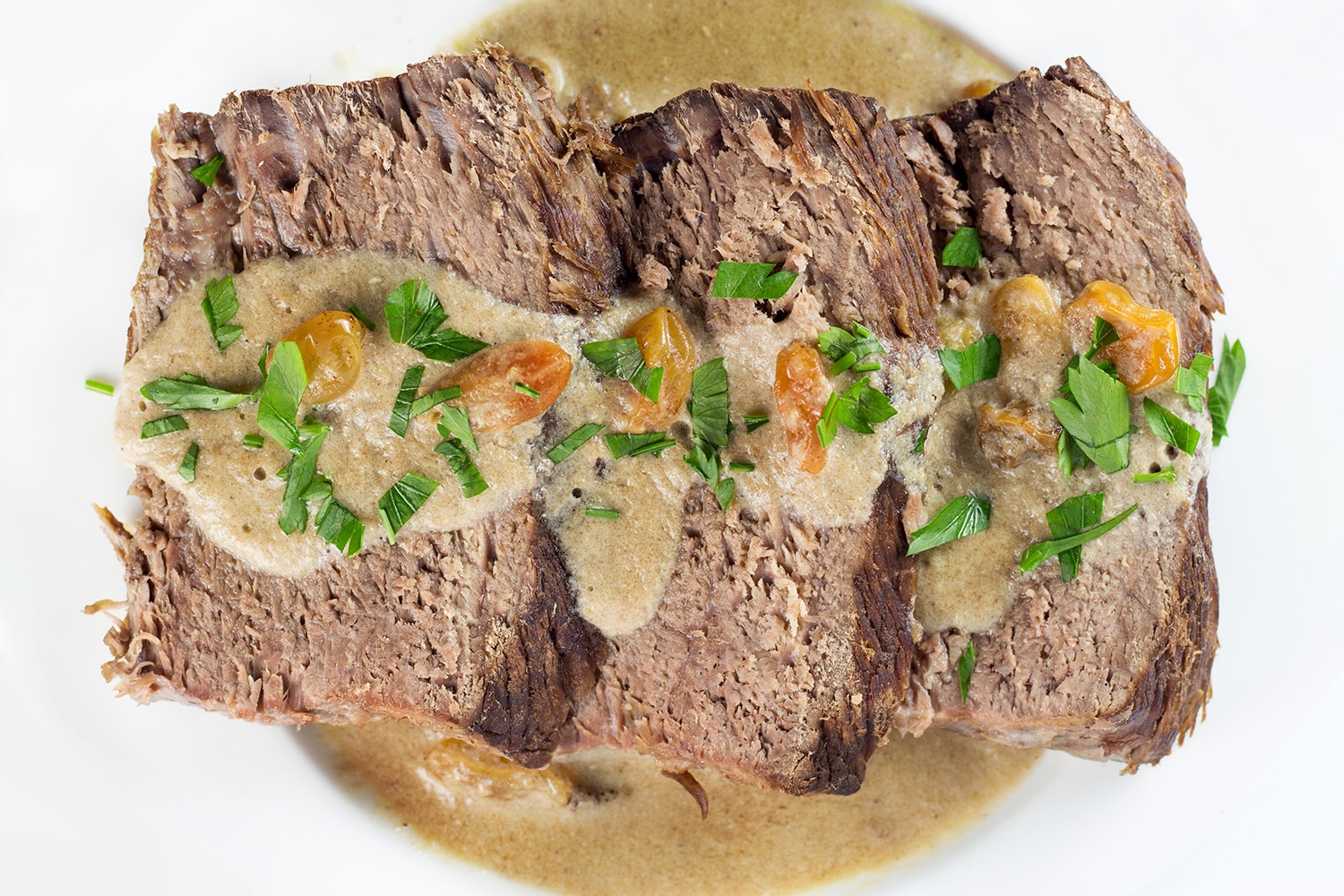 For more about our food category click HERE.
For more great recipes click HERE.
Do you have a recipe to share? We would love to hear from you. Submit your recipes HERE.