Goat Cheese & Basil Stuffed Peppadews
These goat cheese & basil stuffed peppadews are an easy yet festive appetizer that are perfect for holiday parties!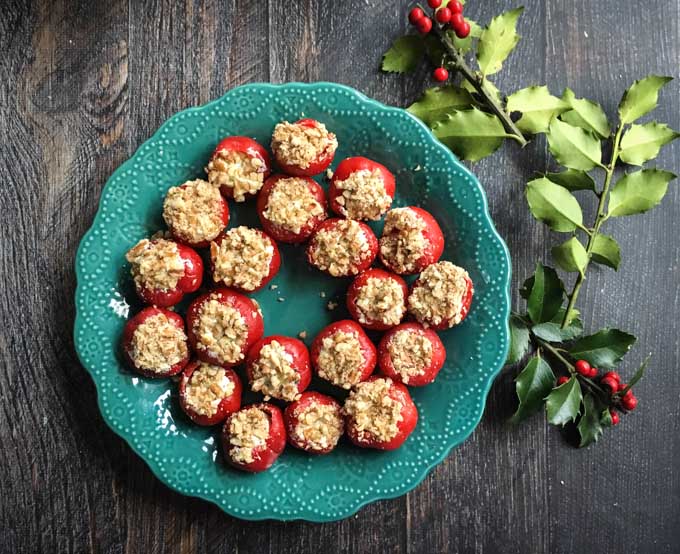 Every month my sister, my friend Lisa and I go down to the Strip District in Pittsburgh to do some food exploring and shopping. The Strip is a wonderful area of Pittsburgh where you can find just about anything food related. One of the things Lisa bought recently was this huge can of peppadews. Seeing these bright red peppers I remembered how she would stuff them with cheese to make the perfect finger food for a party. So for this weeks Sunday Supper theme of Easy Holiday Party Recipes I decided to make these goat cheese & basil stuffed peppadews.
For more about our food category click HERE.
For more great recipes click HERE.
Do you have a recipe to share? We would love to hear from you. Submit your recipes HERE