Lemon Pork Skillet with Vegetables
I believe that we all need a repertoire of super simple weeknight dinners to make life easy! My goal is to only eat ONE meal out as a family each week, including carryout or delivery. This has actually been pretty challenging for us, and I've learned that it's so crucial I put together a meal plan for the week. My husband typically grills on the weekend, which takes the pressure off. BUT, it's all me during the week, so I'm always experimenting with weeknight dinners!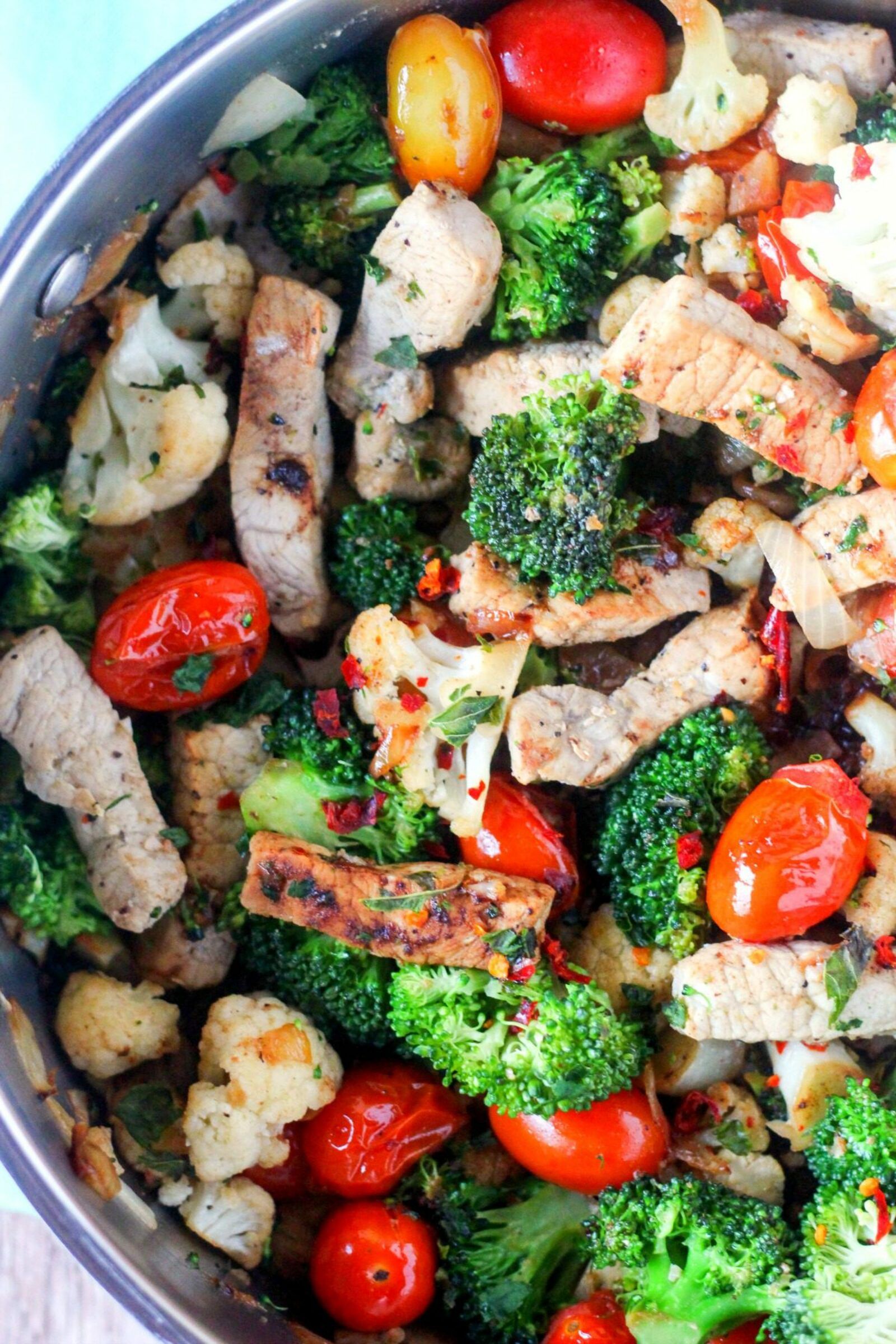 It's healthy, and it helps me clear out all of the veggies that are sitting in my crisper, just begging to be used! The lemon, Greek seasoning, and feta cheese give this one-pan skillet meal great flavor, reminiscent of a Greek salad. I typically serve this healthy skillet meal with rice, pita bread or orzo.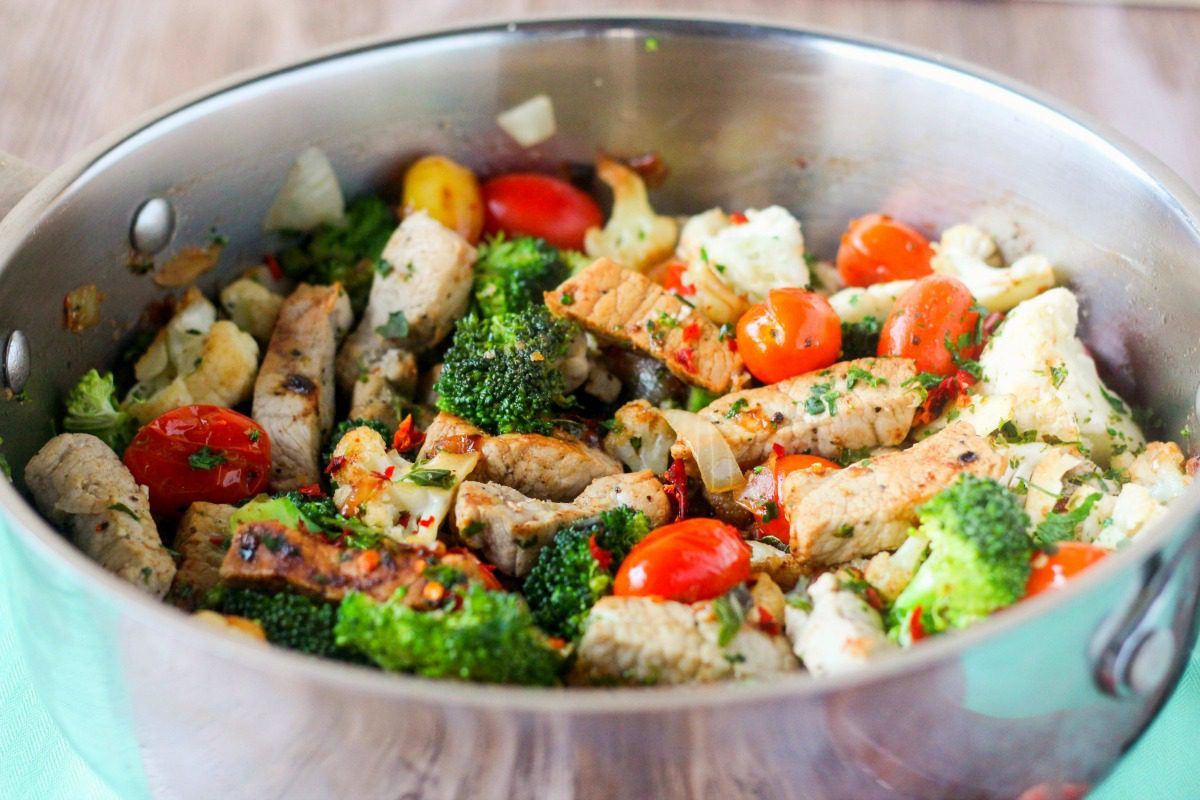 Get the full recipe of this Lemon Pork Skillet with Vegetables from The Weary Chef!
For more about our food category click HERE.
For more great recipes click HERE.
Do you have a recipe to share? We would love to hear from you. Submit your recipes HERE