Onion Burger Steaks with Brown Gravy
These onion burger steaks smothered in an easy brown gravy are just the ticket for a simple, comforting dinner recipe!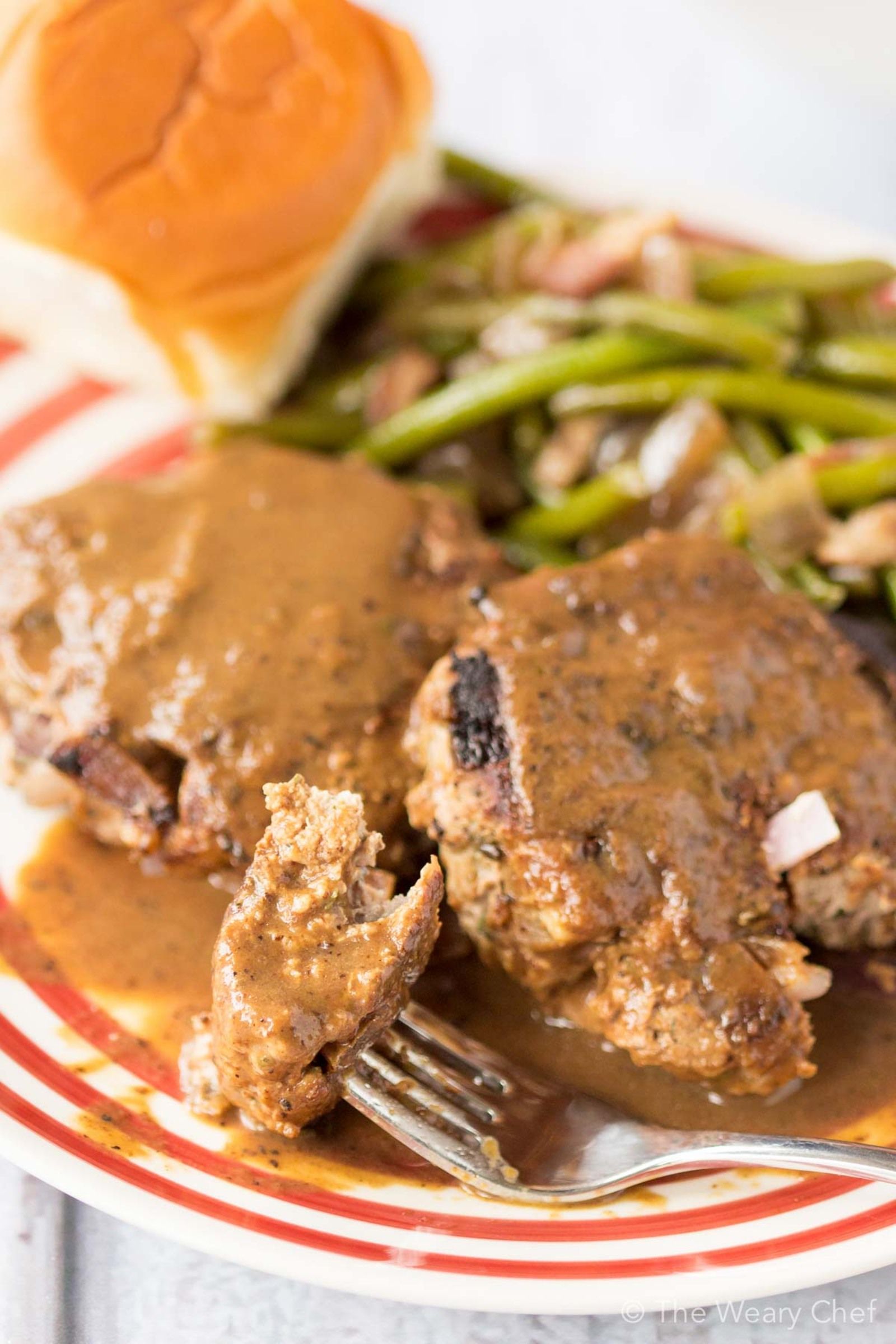 These fork tender patties are an easy and less expensive option than actual steaks. I used half an onion in the burgers and the other half in the green beans. I don't have a recipe for the beans, but just saute a chopped slice of bacon with the diced onion until most of the fat is rendered. Pour in the green beans (still frozen), and add about a half cup of water and salt to taste. Stir them up with the bacon and onions. Put a lid on, and reduce heat to low. Cook them while you make the burgers, and they should be done at the same time. Easy. Peasy.
This whole meal is great for when you have a pound of ground turkey or beef on hand but don't know what to make. Burgers with gravy are an always welcome dinner at our place. I hope you enjoy them too!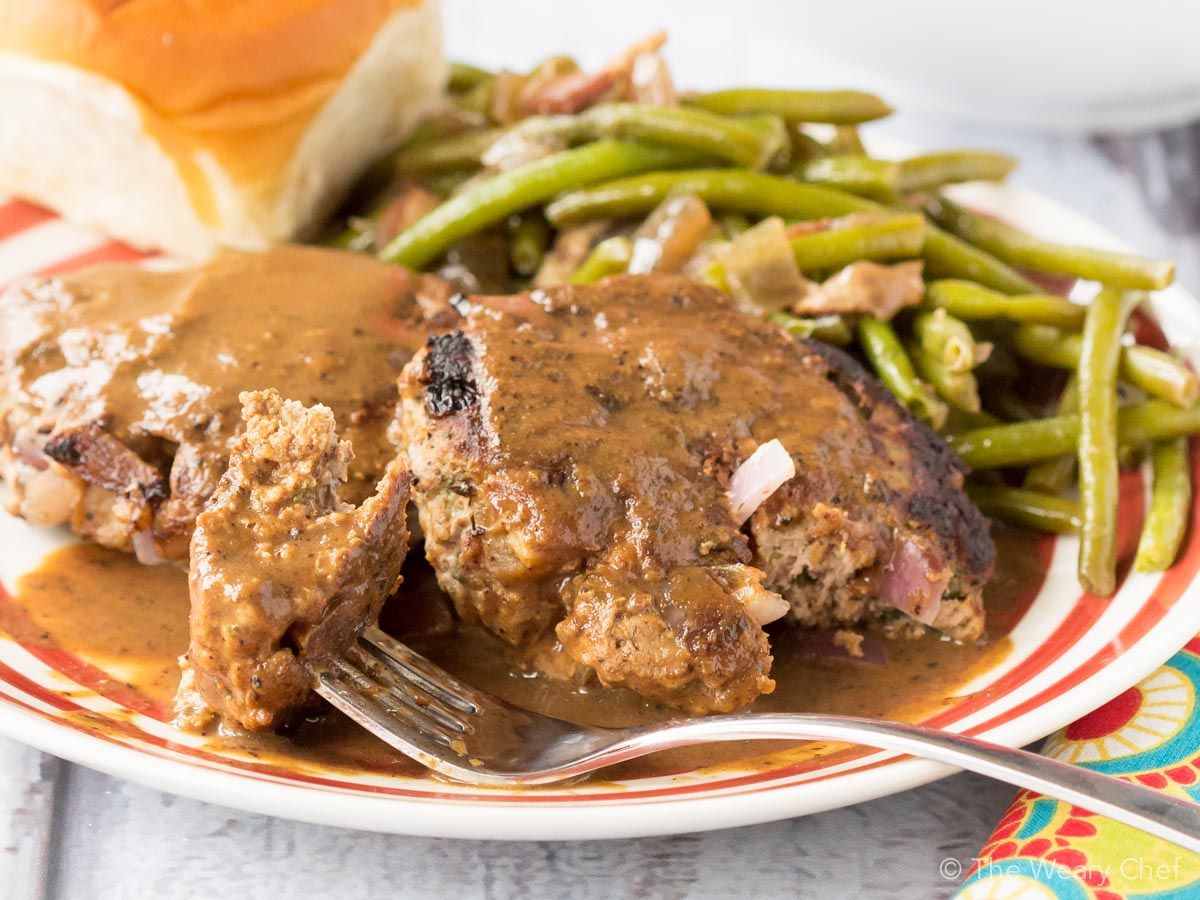 Get the Onion Burger Steaks with Brown Gravy recipe on The Wear Chef
For more about our food category click HERE.
For more great recipes click HERE.
Do you have a recipe to share? We would love to hear from you. Submit your recipes HERE