Red Velvet Chocolate Chunk Skillet Cookie
Red Velvet Chocolate Chunk Skillet Cookie! So ooey, gooey, soft, and chewy! Your Valentine will love you forever!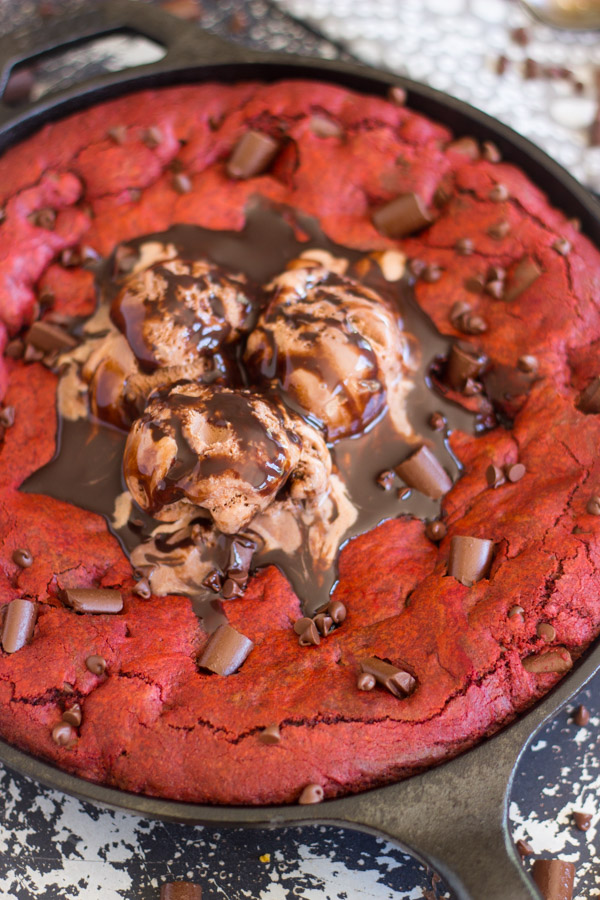 I've been reveling in all the things I missed making while I didn't have a cast-iron skillet. Mostly, that would involve skillet cookies. Hiiiii, best cookie ever.
But as for skillet cookies, they rank as one of the greatest discoveries of my life. Like, skillet cookies kind of ruin regular cookies. They're a fraction of the work, and you've got waaaaay more chewy, gooey middle. Which, we can all agree, is the best part of the cookie, no?
The center of a skillet takes up so much more real estate and it's all chewy, gooey, soft, chewy, perfection. Who doesn't love the center of the cookie best?
It's a bit like a cookie pie. So thick and chewy, and has a huge middle section that's all ooey-gooeyness.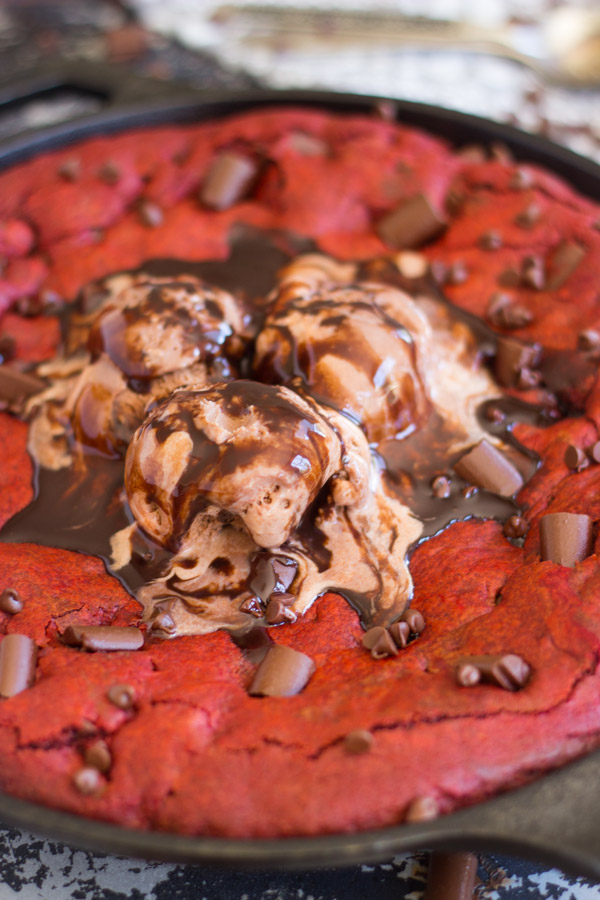 Get the RECIPE!
More from The Gold Lining Girl…
For more about our food category click HERE.
For more great recipes click HERE.
Do you have a recipe to share? We would love to hear from you. Submit your recipes HERE