Chocolate Covered Strawberry Thumbprints
These super original Chocolate-Covered Strawberry Thumbprints are the ultimate cookie to make for your valentine. Buttery chocolate thumbprints, rich with cocoa, are filled with a layer of strawberry preserves, and then topped with chocolate ganache and chocolate drizzle.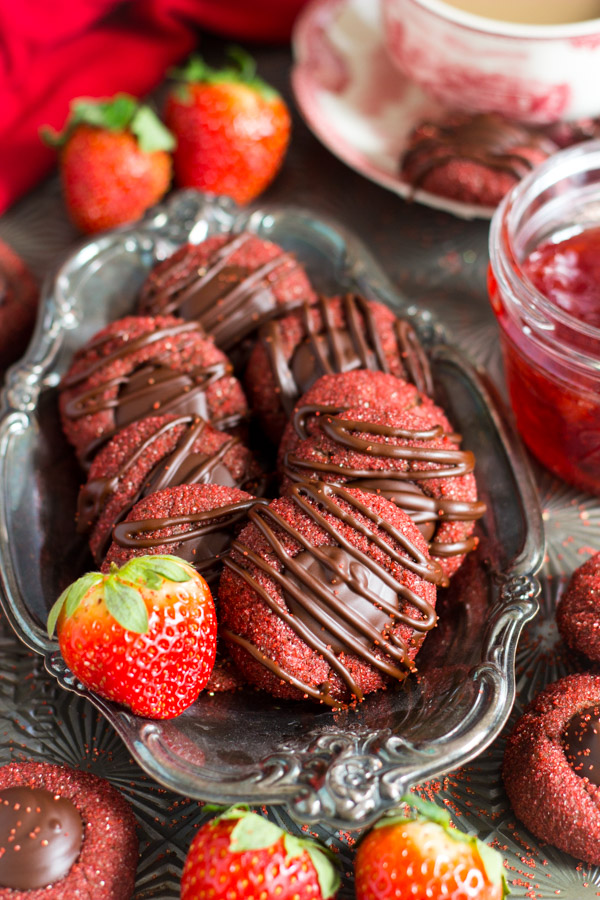 What happens when you can't decide between flavors? You use both. I wanted to put strawberry jam in the center of these thumbprints – my idea all along was Chocolate Strawberry Thumbprints, so that's what I wanted to do. However, my Valentine wanted just chocolate. Because he's my Valentine, I thought I ought to take his feelings into consideration when creating a Valentine's Day recipe.
This was the compromise: BOTH. And now we are BOTH very happy.
We agreed that the chocolate thumbprints all alone are totally wonderful, but we were divided on how to take them to the next level. The chocolate thumbprints cookies themselves are buttery, rich with chocolate, and soft. A thumbprint usually has to be a little sturdy to hold the filling. These are sturdy, but still soft. They're soft and chewy, and have no crispiness whatsoever.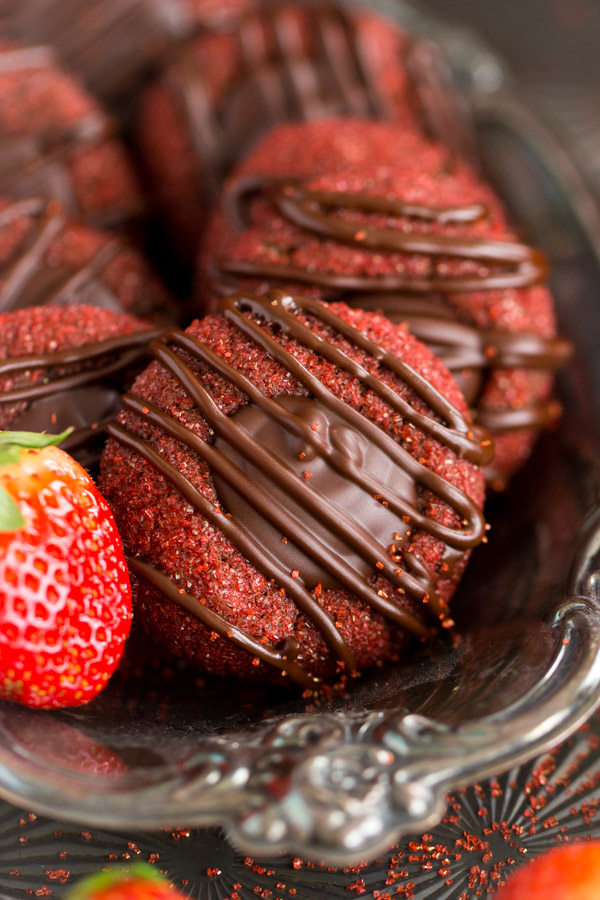 Get the RECIPE!
More from The Gold Lining Girl…
For more about our food category click HERE.
For more great recipes click HERE.
Do you have a recipe to share? We would love to hear from you. Submit your recipes HERE.