Smoked Salmon Pasta Alfredo Casserole
You'll love this dreamy pasta alfredo casserole with smoked salmon and broccoli. It's easy to make the alfredo sauce from scratch, or you can use jarred sauce as a shortcut!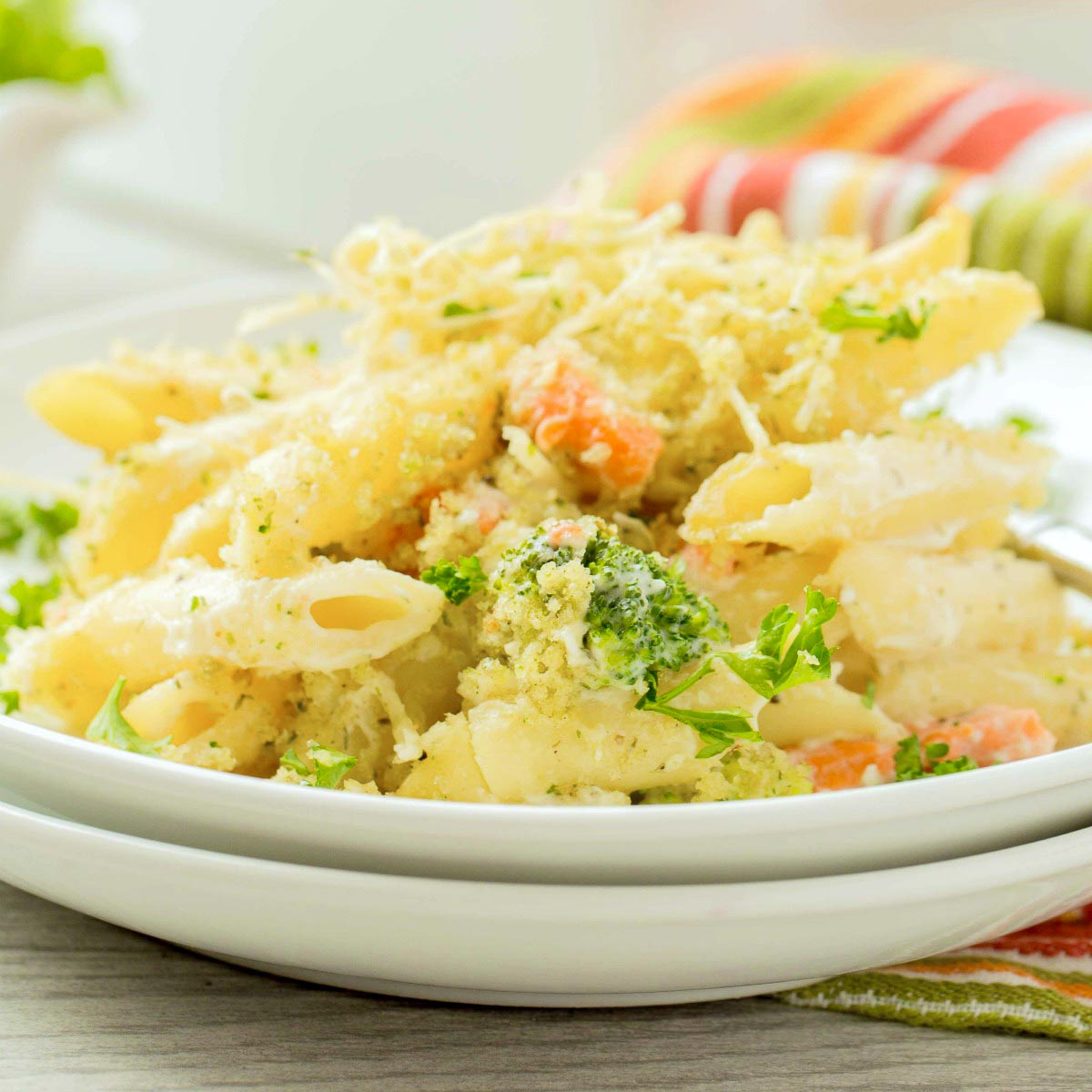 I created this casserole on a whim and I'm so glad that I did. I ended up buying the smoked salmon at Trader Joe's and used my go to creamy alfredo sauce. I also wanted a little bit of crunch so I added some panko crumbs and parmesan cheese on top. You guys…this casserole turned out so good! It's easy to whip up on a busy night or fancy enough to have when people are coming over.
I do have one recommendation. Eat it hot from the oven and that day. Once the sauce cools it gets a little oily, like most alfredo sauces do. This casserole tastes great right out of the oven. Pair it with a salad and you have one yummy meal! Enjoy and let's hope your making this with no broken toes.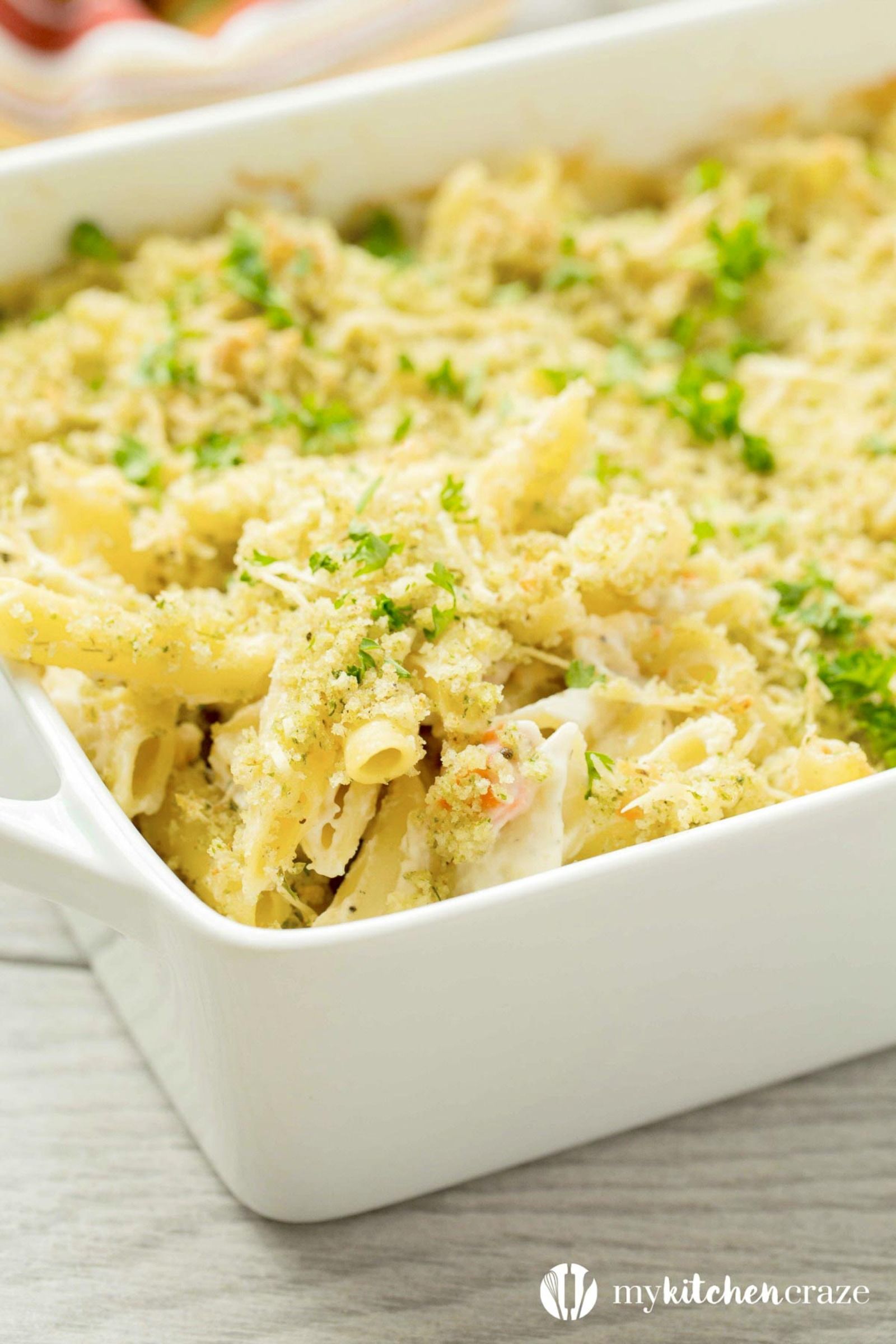 Get the full recipe for this Smoked Salmon Pasta Alfredo Casserole at The Weary Chef!
For more about our food category click HERE.
For more great recipes click HERE.
Do you have a recipe to share? We would love to hear from you. Submit your recipes HERE