Cheesy Chicken Tater Tot Casserole
This is a one-dish dinner that's simple to mix up and put in the oven. The whole family will love it!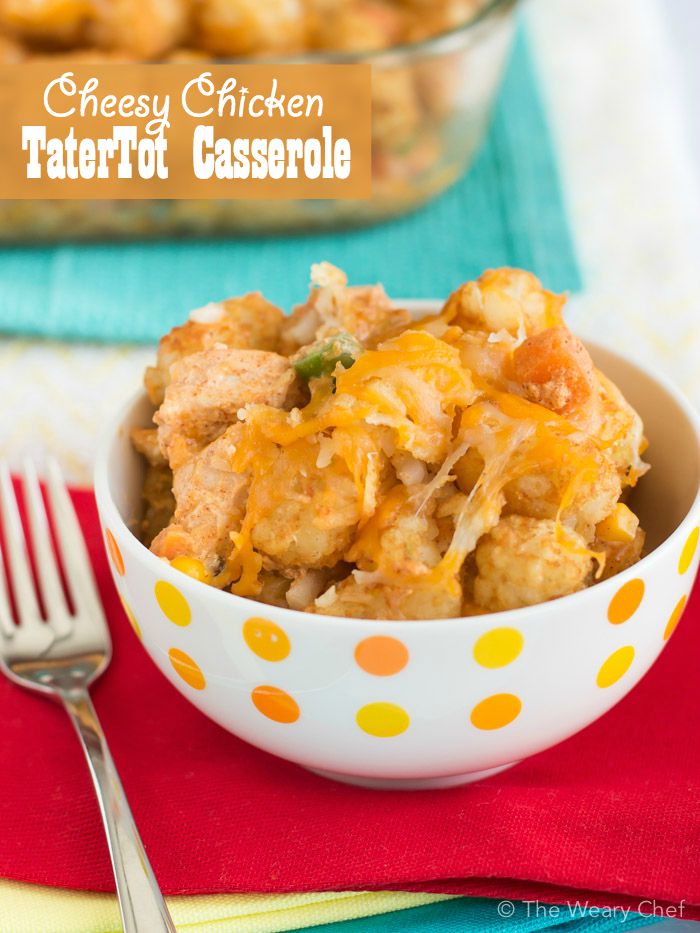 I hope you'll love the casserole that I came up with. It's sort of a cross between chicken pot pie and tater tot casserole, but with more cheese. Check the recipe instructions to options to cut down on prep or bake time depending on which you have more time and energy to do.
Speaking of bake times, the fact that I'm bringing you this recipe this week really proves that I love you guys. I made it in the middle of a 90-degree day in San Francisco! That was just poor planning on my part, but if I didn't want to hurry and get the recipe to you, I wouldn't have gone through with it.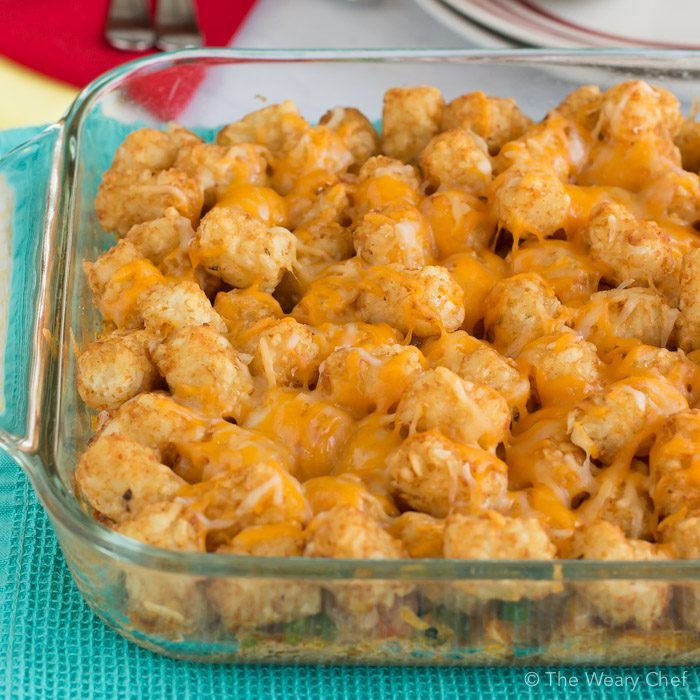 Get the full recipe of this Cheesy Chicken Tater Tot Casserole at The Weary Chef!
For more about our food category click HERE.
For more great recipes click HERE.
Do you have a recipe to share? We would love to hear from you. Submit your recipes HERE