Low Carb Balsamic Beef
This low carb balsamic beef is a delicious and quick meal to make in the Instant Pot, slow cooker or stovetop. Easy, healthy, tasty and only 2.5g net carbs.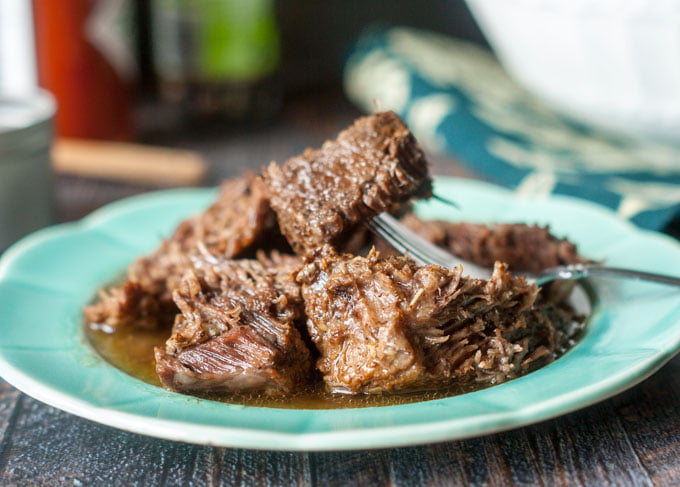 I love to make pot roast in the winter because it's warm and comforting and because I love to use my slow cooker to make the meat tender. Today I wanted to try it in the Instant Pot because it has a great saute feature and eliminates the need for a skillet to brown the meat. It also takes less time than the slow cooker. It was a big success! My son asked for seconds, my husband took the leftovers to work and even my father in law gave me the thumbs up (big praise from him). So this low carb balsamic beef recipe is a keeper!
For more about our food category click HERE.
For more great recipes click HERE.
Do you have a recipe to share? We would love to hear from you. Submit your recipes HERE